Ten years ago, not many people knew what a cryptocurrency was. But now, the massively growing sector has spanned throughout the world. There are hundreds of well-established and budding projects that run on the blockchain technology. Most of these digital currencies aim to replace fiat money and eventually change the way the world operates.
The market seems quite bullish for the future of cryptocurrencies and several of these projects are doing exceptionally well. One of these projects is Cardano (ADA). Cardano (ADA) is a good investment in 2020 since it is constantly evolving its technology, in turn, attracting the attention of savvy traders and investors.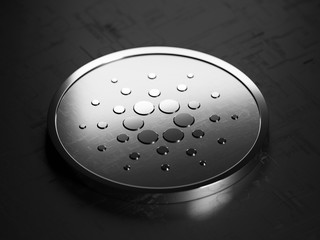 Unveiled in September 2017, Cardano has rapidly established itself in the top cryptocurrencies category. The project made headlines in January 2018 after exploding to a staggering $33 billion in market cap. Today, the number has dropped significantly to around $3.5 billion in August 2020. But, it is still growing strong ranking 9th among all the cryptos available.
What does the future for Cardano hold? What is Cardano and why does it matter to the crypto industry? A lot of people in countries like Brazil have been looking at how to buy Cardano throughout many different ways.
Importance Of Cardano To The Industry
By description, Cardano is  an ambitious blockchain project that was introduced on September 29, 2017. The former co-founder of Ethereum and BitShares, Charles Hoskinson, is the brain behind the creation of Cardano. It was primarily designed to "provide a more balanced and sustainable ecosystem" for cryptos.
Notably, Cardano strives to incorporate breakthroughs and innovations of the blockchain network to "build accessible financial services for all." The developers explained that their project was designed to integrate the transactional ease of Bitcoin with Ethereum's smart contract infrastructure. It was meant also to offer support for decentralized applications, dApps.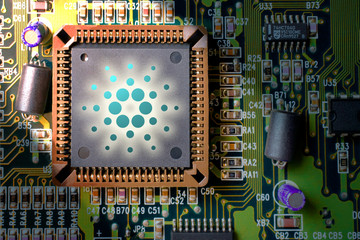 Its protocol consists of a layered blockchain software stack that is highly scalable, flexible, and it is being developed using the most extensive and thorough commercial and academic software standards in the sector. Cardano implements a meticulous peer-review system that reaches out to programmers and scientists who help enhance its open-source blockchain network.
It says that its native token ADA is the only coin that makes use of a "scientific philosophy and research-driven approach". Interestingly, ADA is the first third-generation crypto that was designed to solve issues related to scalability, sustainability, and interoperability in the cryptocurrency ecosystem.
Cardano Price Trend
Ever since it was launched, experts and analysts say that Cardano made an incredibly successful entry into the market. The team behind Cardano acquired over $63m during its ICO to help in funding the development of the project. Within the first week of its launch, ADA enjoyed massive growth surging in value and reaching a market capitalization of around $600m by October 1, 2017.
ADA was quickly listed on many of the top crypto exchanges. Then, the coin skyrocketed over 142.4% on November 29, 2017, increasing its market cap to $3.5 billion. The value of the crypto then hit an all-time high of $1.162 in early January 2018 peaking at a market valuation of more than $33 billion.
But, this crypto has drawn a chaotic trajectory on its chart when you look at its historical price trend. ADA started trading in October 2017 valued at $0.025. At the same time, within one day, it dropped to its all-time low of $0.017354. Nevertheless, barely three months later, the coin had acquired a lot of interest from many international crypto enthusiasts.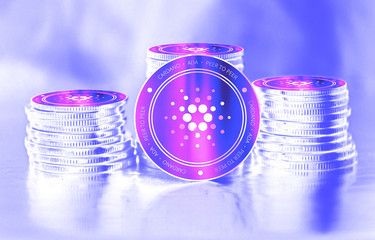 The support it has acquired from these enthusiasts made the coin to surge to its all-time high of $1.162 on January 4, 2018. The surge represented a return of more than 6,000% within the three months. Things then turned sour in the first quarter of 2018. ADA suffered a shard drop and reached the lows of $0.13 in March.
After a persistent crypto winter that lasted the whole of 2018, the cryptocurrency sector started to show some signs of slow and steady growth in 2019. ADA was worth $0.038 in January and by early March the coin was valued at $0.043 before reaching $0.098 by the beginning of April.
That gain of more than 100% happened as a result of the v1.5 Mainnet release that completed the Byron stage of the project's roadmap. After it reached $0.37, ADA entered a bullish trend once again trading within the range of $0.0308-$0.1 for the rest of 2019. The coin started 2020 at $0.03 and now trades at about $0.138 as of August 2020. That represents a gain of more than 300% year-to-date.
Cardano Price Prediction
It is difficult to predict what happens in the future of the crypto market since it moves rapidly and it is dominated by high volatility. For clarification purposes, the latest ADA price predictions from different sources are put into context.
Based on Longforecast.com's technical analysis, the ADA coin price will reach $0.18 by the end of 2020. Their long-term prediction places the crypto at around $0.28 by January 2024.
On their part, Coinswitch said that the price of ADA is expected to increase gradually; and eventually hit the $1 mark at some point in 2020. By 2023, they predict that the project will gain significantly enjoying more trust and traction from its users which will propel its value to reach $2.
An author at Smartereum, Adam Web, thinks that ADA's future is quite bright. He placed his one-year Cardano forecast at around $2.50 with a possibility of exploding towards $10 in the next five years.
TradingBeasts.com, a popular crypto forecast website; had suggested that the price of Cardano (ADA) would reach $0.067 by the end of 2020 which it has already surpassed. They have revised their prediction upwards with the DeFi boom happening; they say that ADA price will reach $0.22 by the end of 2022.
Cryptoground.com predicted that the crypto will continue with its upside trend to reach highs of $0.8792 by the end of 2024. In the next five years, CoinSwitch believes that Cardano will reach $2.88 with a possibility to surge to as high as $3 per coin; which will represent a surge of over 3,000%.
CoinFan.com said at the beginning of the year that the ADA price will hover in the range of $0.1926-$0.2461; by the end of 2020. Their long-term prediction suggests that the coin may reach $0.452 by May 2025.
In the meantime, Mrvyasidea.com experts say that if the project reaches all the goals that it has set for its developing network layers; from Byron to Voltaire phases, the price will surge to $5 by 2024. DigitalCoinPrice.com states that Cardano will trade at $0.195-$0.227 throughout 2026.
CoinPriceForecast.com considered an ADA price prediction for the next 10 years stating that it will trade at $0.2949 in 2030.
As it is the case with every market, not everyone is bullish in matters of the Cardano ADA price prediction. Walletinvestor.com refers to ADA as a "bad, high-risk one-year investment option".  They say that the crypto's price will plunge to as low as $0.0032 by the end of 2020. Based on a six-year perspective, they say that the coin will trade at $0.0131.
The Bottom Line
Many now wonder: Is Cardano a good investment? There is no definite answer to that question since nobody knows what the future holds. It is quite challenging to determine what the price of ADA will be in the middle- and long-term.
Currently, Cardano boasts an active community of supporters and holders that are convinced its value may increase considerably in the foreseeable future. Nonetheless, the crypto market has experienced many ups and downs in the past. For that reason, always ensure that you review the latest technical analysis; market trends, and expert opinions before choosing what you want to invest in.
Nonetheless, anyone who is not ready to make long-term investments can use contracts for difference (CFD) to make some profits from market volatility. Will Cardano (ADA) surge to new all-time highs or will it drop towards zero? Time will tell.