Venezuelans, who are quite desperate due to its deteriorating economy, are not sparing anything that will come in the way of making a profit in cryptocurrencies though it might be small. This was evident when they have started to exploit any introductory sign-up deals that are offered by Amazon's new streaming platform.
Offering Discount
The American online shopping firm is offering discounted sign-ups to online fantasy game through Twitch, a new platform. The key factor is that more than 300,000 or a third of the new accounts came from none other than Venezuela in the just-concluded quarter, express.co.uk reported. There was a flood of fresh accounts to make the most of the promotion offer with the help of either fraudulent or stolen credit cards.
An unnamed source told media that "they are either using legitimate accounts of other players have that they have then had the passwords hacked and broken into – or they are using questionable credit cards." On its part, Amazon has not done any screening measures or engaged in proper checks to curb the mischievous use of cards. The American firm is yet to react to reports of allegations about not providing enough checks on new users.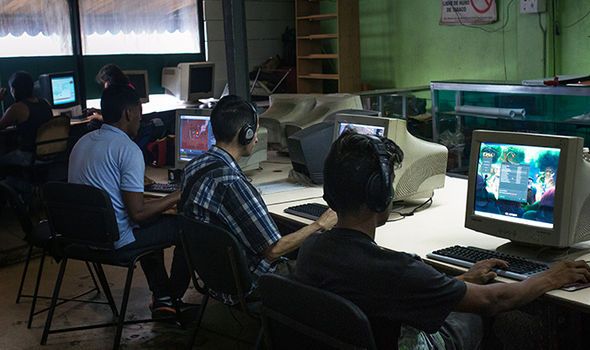 Unusual Method
The methodology adopted by the Venezuelans indicated that they are desperate to overcome the deteriorating economic conditions in the country. The national hyperinflation has already reached unprecedented levels thus forcing the citizens to turn towards an unusual method to meet their ends. For this purpose, they are using video games though they are not worried about whether the profit is small or big.
The concept is called 'gold farming' where the citizens are engaged in the online gold farming fantasy game like RuneScape. In turn, Venezuelans would sell the digital coins to other game players in exchange of real money or bitcoin or any other virtual assets. That is mainly because the domestic currency, Bolivar, has become worthless. This enables the citizens to make a tiny profit per day, and the earnings suggested that they were better off than the salaried ones.
By the way, recently Twitch gamer was gifted over $70 USD worth of Bitcoin during the livestream while playing Old School RuneScape!