Forex Fury Review
Forex Fury is a forex expert advisor (EA) designed to help you make money from the forex market. The platform issues forex signals that tell you when to trade and how.
Forex Fury's trading history has been independently verified by Myfxbook. Since 2017, the platform has returned a time-weighted return of more than 92%.
So, is Forex Fury right for you? In our Forex Fury review, we'll cover everything you need to know about this forex EA.
What is Forex Fury?
Forex Fury is a proprietary trading software owned by Forex Robot Nation that issues trading signals for forex markets. The software is what's known as an expert advisor – an algorithm-based system that advises you on when and how to trade. It's not meant to be infallible at trading, but it can help you spot trading opportunities and potentially earn greater profits from forex trading.
Forex Fury issues 10-15 forex signals per day. These signals can be viewed on their own using a trading platform like FXOpen, or they can be incorporated into popular trading platforms like MetaTrader 4 and MetaTrader 5 for automated trading. In any case, Forex Fury offers 3 different risk levels for its signal generation and you have options for customizing when and how Forex Fury issues signals.
Importantly, Forex Fury can issue signals for any forex pair. That includes all major and minor pairs as well as exotics.
Trade with Forex Fury
How Do You Use Forex Fury?
Forex Fury uses an algorithm to identify potentially profitable setups in the forex market. Whenever the software identifies a setup, it then issues a forex trading signal.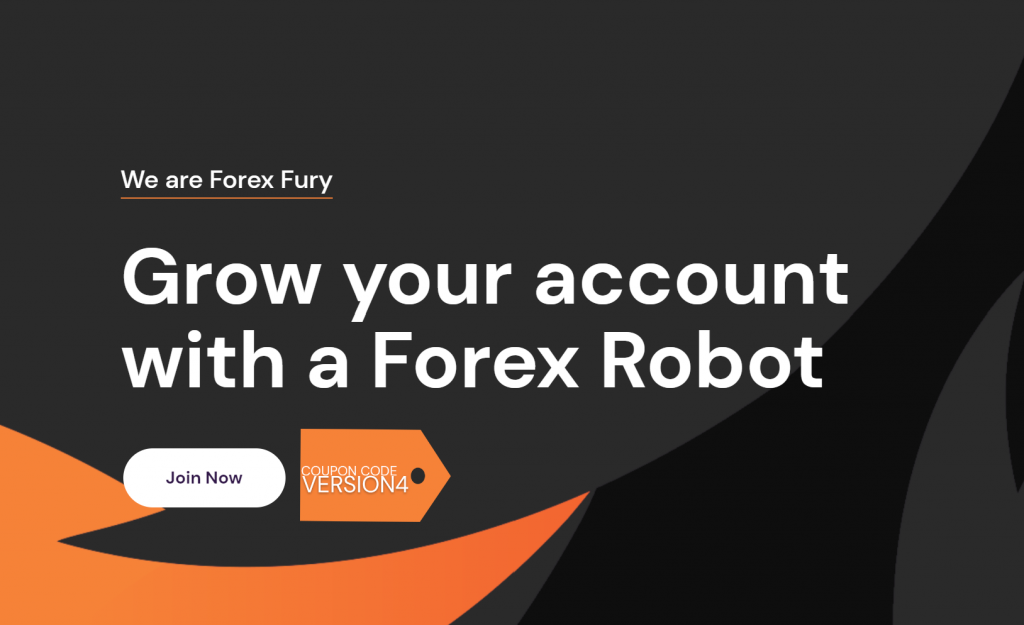 Each forex signal consists of 3 parts: an entry price, a take profit price, and a stop loss price. With these details, you can execute a trade and manage your risk.
You can use Forex Fury to place trades manually with your forex broker, or set up automated trading through platforms like MetaTrader 4 and 5. When using Forex Fury for automated trades, the stop loss and take profit price from each signal are hidden to prevent your broker from trading against you.
Forex Fury has many options for customization. You can choose your risk level, how much you're willing to risk per trade, the max spread and slippage per trade, and more. Forex Fury recommends that traders pick a single forex pair to focus on when using the software, but it can deliver signals for any major, minor, or exotic currency pairing.
Forex Fury Pricing
Forex Fury costs $229.99 for a single live forex trading account license. The Diamond plan, which costs $439.99, offers a second live account license. Both plans include unlimited licenses for demo forex trading accounts.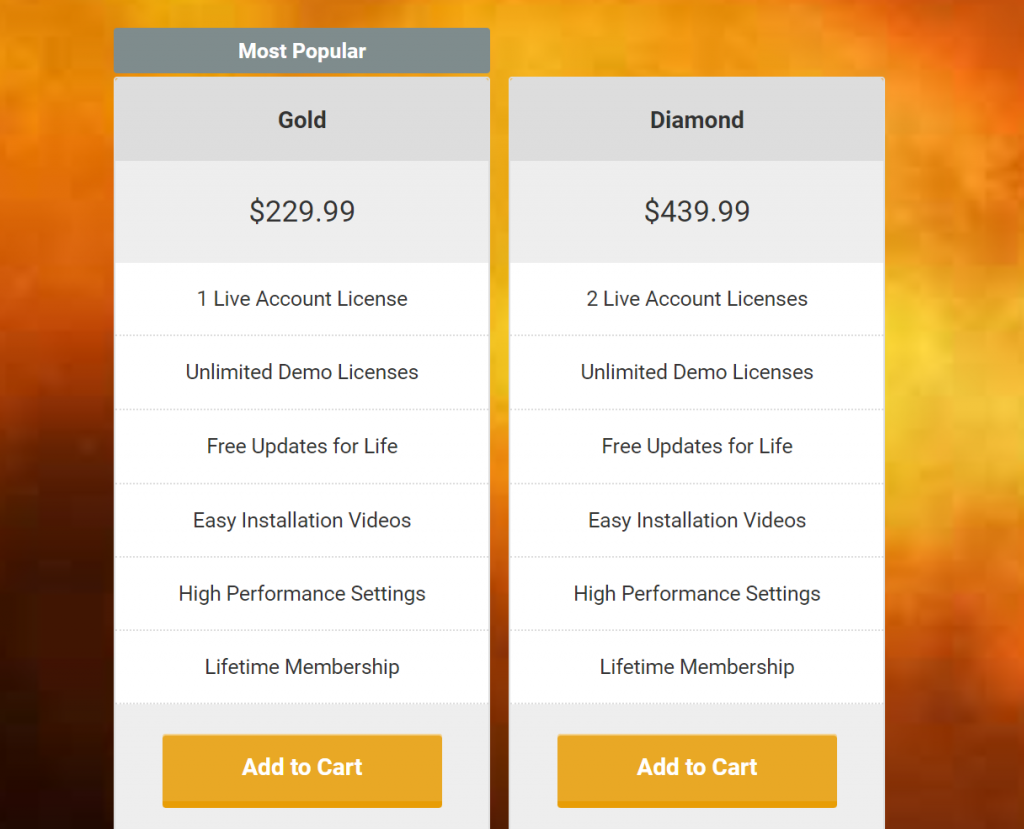 This is a one-time fee rather than an ongoing subscription. Your Forex Fury purchase includes lifetime access to the software as well as access to all future software updates. Forex Fury is currently developing version 5 of the software, and this will be made available to all current users.
Forex Fury Performance
Forex Fury's trading history has been independently verified by Myfxbook and is available for anyone to see. Since the software launched in 2017, it has delivered a time-weighted return of 92.83%. That's equivalent to an average monthly gain of around 1.16%.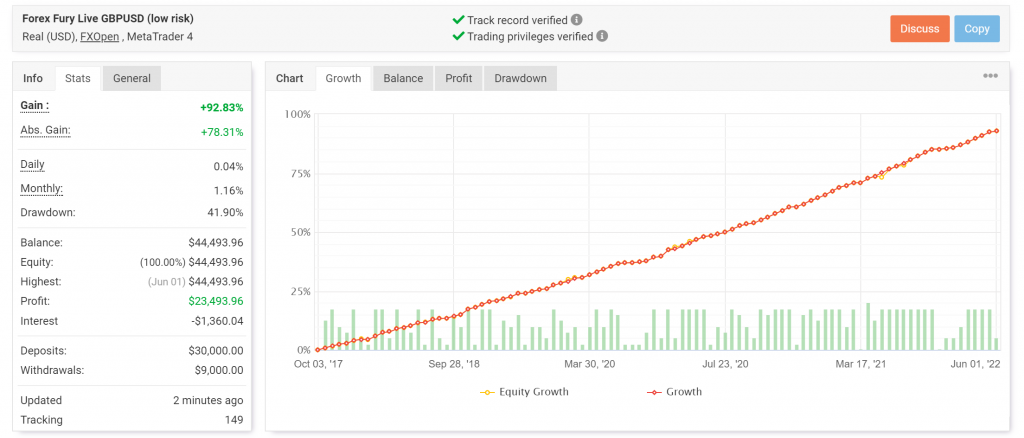 While this monthly gain might not sound that impressive, it's important to note that Forex Fury has never posted a monthly loss. This is a rare feat within the world of forex trading and it makes Forex Fury more suitable for risk-averse traders who want to avoid large account drawdowns.
Forex Fury has had several trades that have achieved gains of more than 100%. The software's best monthly returns ranged from 3%-7%.
Forex Fury Features & Trade Settings
Forex Fury is packed with features to help traders succeed in the forex market. Let's take a closer look at some of the platform's top features and settings.
Automated Forex Trading
Traders can use Forex Fury's signals on their own to place trades with any forex broker. But when Forex Fury is paired with MetaTrader 4 or MetaTrader 5, trade signals can be converted into executable orders for your connected brokerage.
When a Forex Fury signal is created, the entry price is automatically used for a new limit order at your brokerage. The trade is automatically exited when the stop loss or take profit price of the signal is reached.
Major, Minor, and Exotic Forex Pairs
Forex Fury can issue signals for any forex pair, including majors, minors, and exotics. The software recognizes technical chart patterns, making it highly flexible to a wide variety of assets.
Forex Fury recommends that traders focus on a single trading pair during a single market day, as this allows traders to put Forex Fury's signals in context. However, there are no restrictions on how often you can change trading pairs.
Risk Settings
Forex Fury offers 3 risk setting levels: low, medium, and high. The different risk levels correspond to how aggressive Forex Fury's algorithm is in picking out trade signals before a setup fully develops. More aggressive signals offer more opportunities to trade, but there's a higher chance that the setup doesn't materialize and traders end up selling at the stop loss.
Market Conditions Filters
Forex Fury includes a handful of filters to gauge current conditions in the forex market. These filters take long-term trends into account and help ensure that Forex Fury signals aren't trading against the grain of the market. These filters play an important role in the overall accuracy of Forex Fury and they can be customized for traders who want to pursue forex trades more aggressively.
Compatible Trading Platforms & Brokers
Forex Fury's signals can be used with any forex broker. You just need to enter the entry price from the signal as a limit order with your brokerage and use the stop loss and take profit levels as exit conditions for your trade.
Forex Fury is specifically designed to pair with MetaTrader 4 and MetaTrader 5, which are among the most popular forex trading platforms and are offered by many major forex brokers. When using Forex Fury with MetaTrader, you can visualize signals on your charts as well as set up automated trading so that new signals are passed directly to your connected broker for execution.
Is Forex Fury Legit?
Forex Fury has been in operation since 2017 and has released several updated versions of its software since that time. The development team is currently working on version 5, which is expected to be released later this year.
Forex Fury has more than 10,000 active users and has earned a 4.3-star rating on Trustpilot. In addition, the company's trading results are independently verified by Myfxbook and anyone can view Forex Fury's performance.
How to Use Forex Fury
Ready to get started with Forex Fury? We'll walk you through how to use this forex EA in just a few steps.
Step 1: Sign Up for Forex Fury
To begin, head to Forex Fury's website and select a license plan. Create a Forex Fury account and complete the checkout process with PayPal or Google Pay.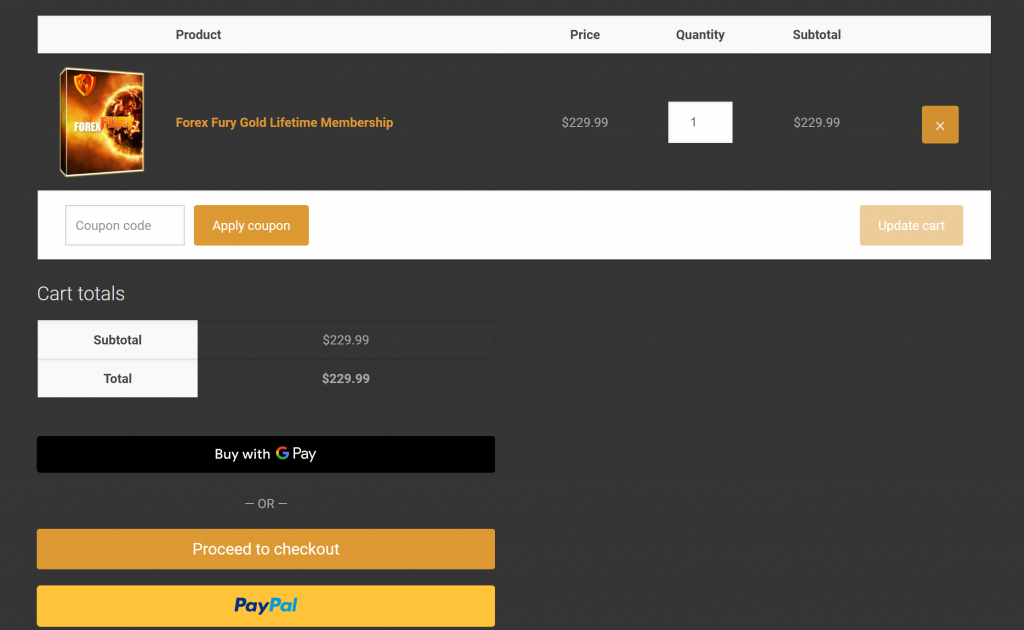 Step 2: Install Forex Fury
While logged into Forex Fury, head to the members area of the website. Download the Forex Fury software and install it on your computer.
Step 3: Connect to Your Trading Platform
Forex Fury is designed to be used with a trading platform, such as MetaTrader 4, MetaTrader 5, or FXOpen. In MetaTrader, click File > Open Data Folder and double-click MQL4. Add the Forex Fury .ex4 file to the Experts folder and the .dll file to the Libraries folder to connect Forex Fury.
Step 4: Start Trading
Now you're ready to start trading with Forex Fury. Open a new chart for the forex pair you want to trade, then click and drag Forex Fury from the Experts folder onto the chart. Forex Fury will immediately begin analyzing the chart in the background and will alert you when a new trading signal is issued.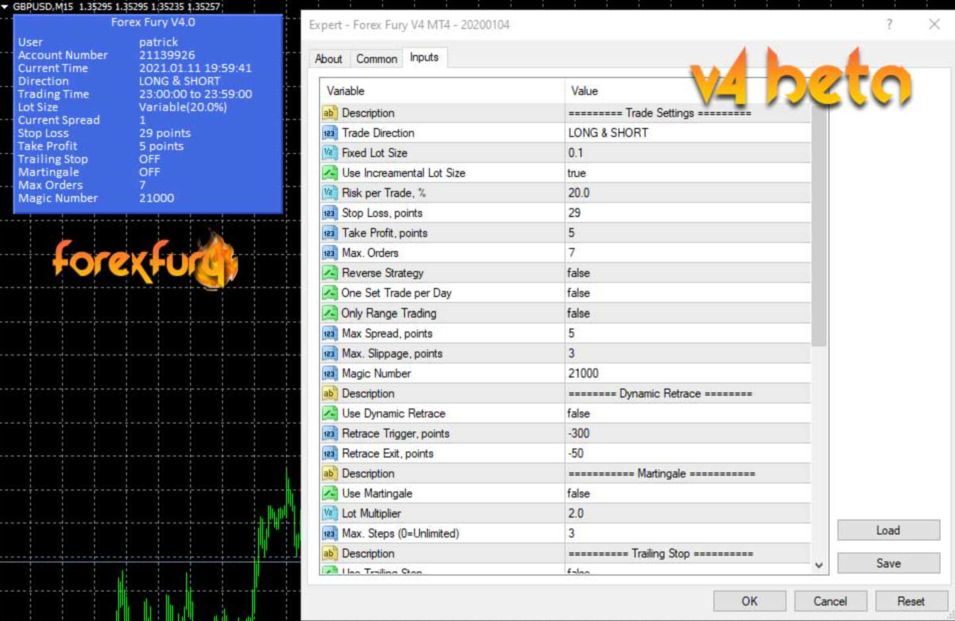 Forex Fury Customer Support
Forex Fury offers email support from 8AM-7PM Eastern Monday-Friday. You can typically expect a response within a few hours. The Forex Fury website also has a helpful FAQs page and instructional videos to show you how to set up the software.
Conclusion
Forex Fury is a forex EA that helps you earn more money from trading forex. The software has a strong track record and its performance has been independently verified by Myfxbook. Forex Fury is easy to use and supports automated forex trading through MetaTrader 4 and MetaTrader 5.
Ready to get started with Forex Fury? Sign up today to start trading with Forex Fury signals!
Trade with Forex Fury