In 2021, most of the new coins crushed the market. Baby Doge also enjoyed a remarkable year and the future of the Baby Doge coin seems promising due to the strong community behind it.
Nonetheless, as of 2022, most fresh-new meme coins have been introduced on the market, and now it is more challenging to beat rivals and remain the top coin in its field. Thus, it is quite challenging to state that Baby Doge will crush the market and be placed above Tamadoge on the best meme coins list.
Whatever news or crypto-related websites you visit, Tamadoge and its token TAMA are in the headlines of many of the latest articles. Apart from that, Twitter and many other social media platforms are not different. Tamadoge's popularity is growing rapidly, and crypto analysts think that it will remain that way for a while.
Baby Doge Price Prediction 2022-2025
Before moving further to look at Baby Doge and its competitors like Tamadoge, here are the Baby Doge price prediction by analysis between 2022 and 2025.
Year       Price
2022       $0.00000000206
2023       $0.00000000238
2025       $0.00000000314
As it is evident from the predictions, the price of Baby Doge coin will go up significantly, possibly reaching $0.000000003 in 2025. These numbers seem promising, and they report that the Baby Doge coin might be a stable and resistant option for investing in the future.
The Baby Doge coin is also popular throughout the social matrix and has some of the biggest social attention on the BNB Chain. It means massive exposure for the project and lots of volumes. If burning can be implemented on the centralized exchanges, it might be a very good boost for the price action of the Baby Doge coin.
The current price levels of the coin may be seen as attractive to new investors who have an appetite for high-risk and high-reward situations. Nonetheless, we are less likely to see any all-time highs soon since the general crypto market is still dominated by the bears.
Tamadoge Versus Baby Doge
Baby Doge is a fun meme coin project that is inspired by Dogecoin, the father of all meme coins. Their official website states:
'Baby Doge's primary utility is building a fun meme community to spread awareness of animal adoption'.
Some other notable features include:
Auto reflections – 5% fee of every transaction is redistributed to token holders
Charity Wallet – they have a charity wallet that gets redistributions to support their charity partners
Auto burn – it means that out of the 5% of the reflections, 45%+ of them will get distributed to the dead wallet for every transaction
Locked liquidity – most of the initial LP tokens were locked and some of them burned
Nevertheless, it is critical to know that the Baby Doge coin has had some moments where it spiked in price, but nothing shows that it will be a long-term success. Moreover, there are no competitive benefits or unique features.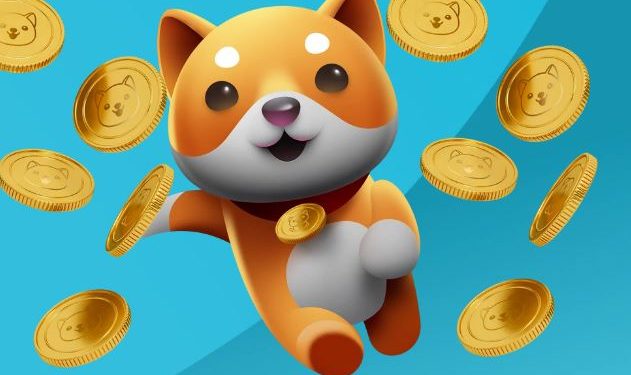 Several cryptos are similar to the Baby Doge coin, and they all work in the same way. First, they charge a fee on every transaction and redistribute it to the existing token holders. At first, they begin with a major marketing campaign and blast numerous social media posts about how the price is quickly going up. But in reality, these cryptos are designed to make money for the founders.
Before investing in any meme coin, it is advisable to ensure that you are not investing in crypto which may lead you to lose most, if not all, of your investment. Unlike other serious crypto projects, meme coins do not normally add any real value to society.
However, what makes Tamadoge different from other meme coins and a viable option for less-risk and high-reward investments in 2022 and the years ahead?
Most of the investors and traders will link the coin with successful meme coins like Dogecoin. Nonetheless, the team at Tamadoge integrates it with the popular craze from the 90s: Tamagotchi. By integrating these factors, Tamadoge is in the perfect branding position to become the hype in the fall of 2022.
Tamadoge appears ready to absorb the meme coin investors with a better alternative. Bitcoin is also expected to pick up once more postseason, which means that Tamadoge's launch moment could not have come at a better time.
Since Tamadoge also has some incredible gaming elements, it is expected to catch on more strongly than the Baby Doge coin in this segment of the market. Moreover, Tamadoge has an augmented reality (AR) element planned that might catch on well in the gaming world.
Since Tamadoge operates with a Play-to-Earn model where gamers can earn Tamadoge since their Tamadoge Pets outperform the others. First, this guarantees a strong following and greater usability of the coins since the coin has some value in the game.
Is Investing In Tamadoge A Good Move?
It is a great investment, especially for investors who prefer trading in low-risk strategies to expand their investment value safely. Additionally, getting into the Tamadoge project and managing investments is easy, especially for newbies.
$10 million has been raised in the presale, and less than 35% of the tokens are left. The token price has now surged from 1 USDT to 44.44 TAMA, with at least 650 million tokens sold from the 1 billion available in the presale.
Tamadoge is benefitting from the massive interest in what was once believed to be the foolish end of the market. However, meme coins like Tamadoge are quite far from being foolish. Since Tamadoge is now presumably the leader with a product offering based on fundamental value, the team knows what they are doing and has a clear vision.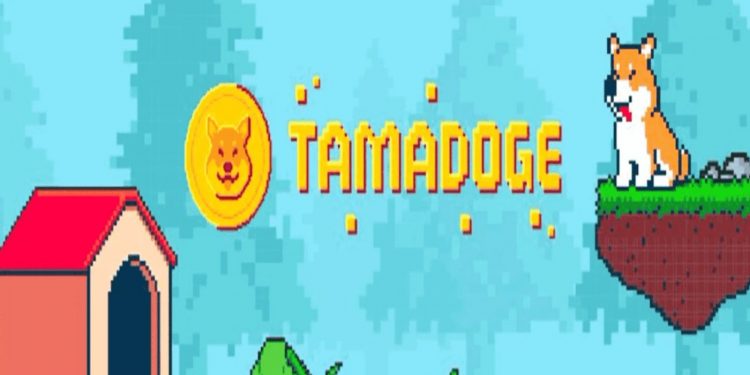 Tamadoge has conducted KYC from Coinsniper, ruling out any possibility of a rug pull. Furthermore, the smart contract has finished a security audit by Solid Proof that minimizes the chances of the platform's risks and vulnerabilities.
Nearly 30% of the TAMA supply will continuously unlock over ten years, incentivizing the developers to remain around for the long term and keep improving the project.
The Takeaway
Based on the projections by experts and other critical indicators, the future of the Baby Doge meme coin may not outshine that of TAMA. Baby Doge is about to go up, which is a great indicator, but it is still not as nearly a viable investment as TAMA.
On the other hand, Tamadoge is crashing the meme coins markets and the odds are it will remain that way for a while. Thus, in case you are almost investing in crypto and you have no idea where to start, you can take a closer look at Tamadoge and maybe give it a try.