House of Legends (HOL), a non-fungible token production house responsible for creating world-renowned brands in the Metaverse, has successfully partnered with Israeli investor and philanthropist Eytan Stibbe to launch the first-ever NFT project from space.
On April 8, 2022, SpaceX Falcon 9 rocket performed the first-ever private space mission to the International Space Station (ISS). In a historic breakthrough, the AX-1 mission onboarded four amateur astronauts alongside 30 super rare House of Legends NFTs. These tokenized assets will be honorary dropped from space into an auction on earth this month.
According to House of Legends, all proceeds will go towards helping underprivileged communities in Africa and India to gain access to clean water. Meanwhile, HOL invites all investors, non-fungible token collectors, and traders to participate in this auction.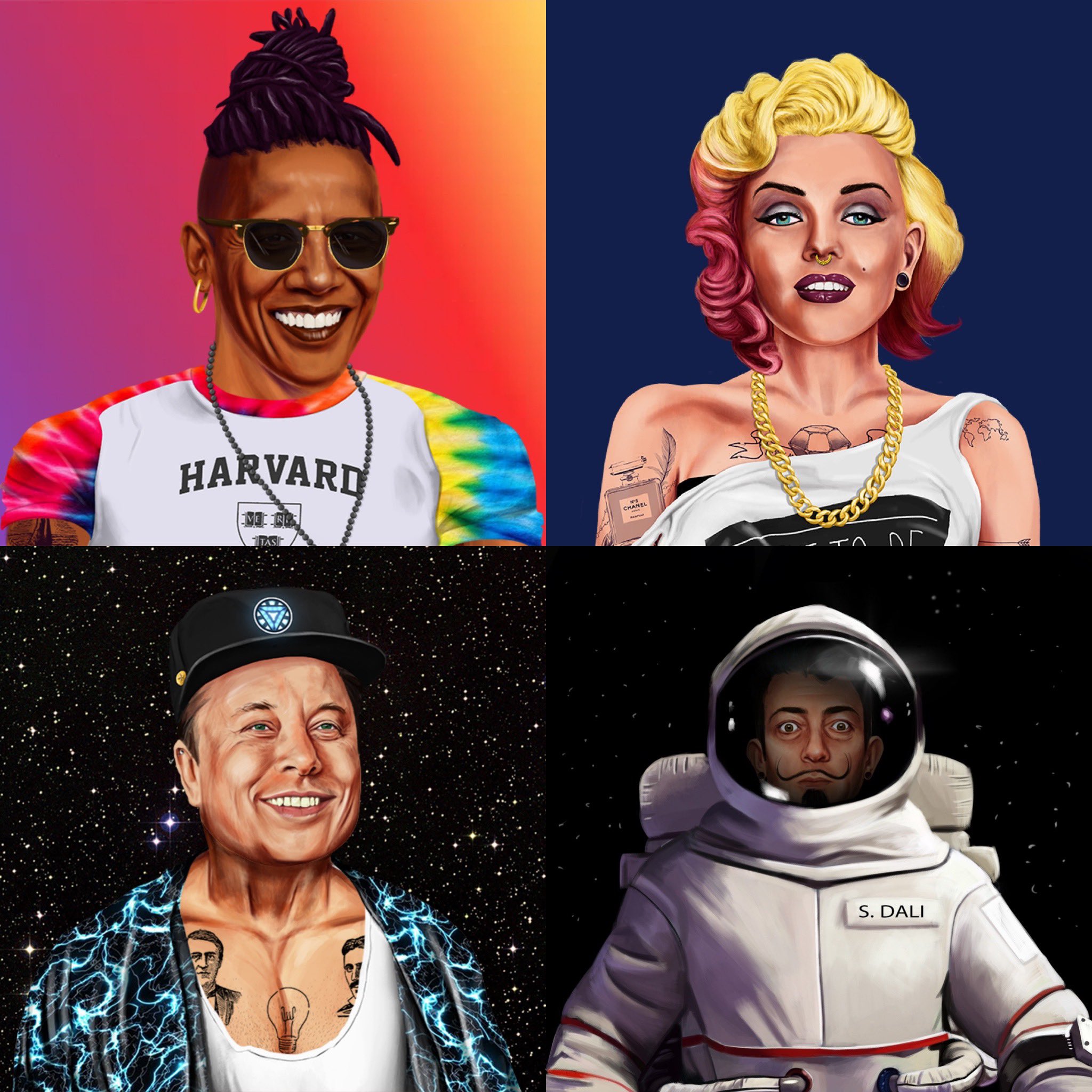 The Rise Of House Of Legends NFTs
House of Legends is renowned as a one-of-a-kind NFT collection. The production house features 9,993 tokenized hand-drawn arts from Forbes 30-under-30 artist Amit Shimoni. The series celebrates some of the most influential men and women in history, and it is pushing further to touch lives in less fortunate states.
HOL is on a mission to help more than one million people from disadvantaged communities get access to clean water and better habitation. The NFT project from space comes from the Meta-Brother, a full-service non-fungible token production house specializing in Metaverse strategy and XR technologies.
Last year, the first NFT generation of House of Legends sold out in less than 48 hours, amassing more than $4.8 million. At the time, HOL utilized its proceeds to drill water wells for more than 50,000 people in India and Africa.
House of Legends is under the leadership of Tamara Yannay as the CEO and co-founder. Yannay is an experienced NFT entrepreneur who comes from a more diverse background spanning digital marketing and military photojournalism in the Israeli military.
Interestingly, her journalism career has enabled Yannay to witness the disadvantages of remote communities without access to clean water. At the moment, Yannay leads a global team of Web3 experts and visionaries to build the future of Metaverse and unlock its potential to make a real-world impact.
Apart from solving the global water crisis for vulnerable communities, Yannay envisioned exploring non-carbon green energy solutions such as solar energy.
Amit Shimoni, the chief art director at HOL, brings his unique talent and vision to the project with his quirky, pop-art interpretations of the world's most inspiring historical figures. Shimoni is renowned for his Hipstory art, an award-winning project that successfully blended pop art with history, among other thrilling artworks.
The hipstory project features a representation of historical leaders, including Mahatma Gandhi, Barrack Obama, Nelson Mandela, and Dalai Lama. The collection also features notable artists such as Salvador Dali, Frida Kahlo, Freddie Mercury, and Leonard Cohen.
The project also features a special appearance of present-day celebrities such as Oprah Winfrey and Elon Musk. The House of Legends tokenized artworks is currently available on the NFT marketplace OpenSea. HOL features 9,993 assets and roughly 2600 owners. Remarkably, HOL has recorded a trading volume of 1,200 ETH since its launch.
Elon Musk's artwork is now the most expensive digital asset, priced at 2,051 ETH. According to a short analysis, Musk's artwork has extensively outperformed Mona Lisa NFT, in history HOL, trading at 22 ETH.
Nonetheless, House of Legends NFTs have a floor price of 0.4 ETH. According to HOL, this is the best opportunity to acquire and reap long-term rewards and value while making a tangible social impact on less privileged communities.
In the meantime, interested individuals can explore HOL NFTs on OpenSea, using coinbase or a MetaMask wallet.
Redefining NFTs Use Cases
House of Legends envisioned touching more vulnerable lives using non-fungible token functionality. It struck a strategic partnership with various organizations and entrepreneurs to grow its potential.
So far, HOL has integrated many unique brands within the finance and crypto industries, including eToro, CryptoDads, DAW, Galaxy Eggs, Soda, The Chameleon Collective, Humans of the Metaverse, and Surreals.
The team behind House of Legends identified the deficiency of the NFTs project with a tangible impact on disadvantaged communities globally. Although many NFT and crypto initiatives continue donating funds to charity, their contribution is not recognized. Yannay and her team now intend to clear existing negative trend and make a long-lasting change through every NFT sale.
In that context, HOL has already teamed up with the acclaimed global non-governmental organization Drop4Drop to help underprivileged communities across India and Africa with access to clean water sources.
The project channeled all proceeds from the NFT launch sale towards building water wells in remote villages. Over 80,000 households have already benefited from lifelong access to portable water from the project. Moreover, the joint team ensures that 100% of donations reach respective projects in 6 African countries and India.
Each HOL NFT sale not only offers safe and reliable access to clean drinking water but also provides people with a chance for better health and a lower risk of water-borne diseases. It also relieves women and girls who walk miles to search for water from natural springs.
The initiative also encourages people to overcome various life challenges, build stronger communities and offer their children a better education.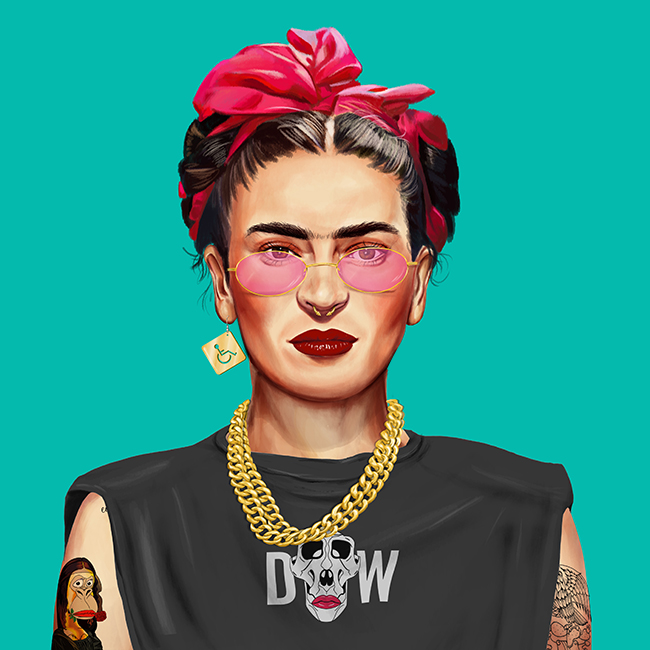 House of Legends Reaches A Milestone
House of Legends has reached the most remarkable milestone after partnering with Israeli impact investor and philanthropist Eytan Stibbe. HOL is now the first-ever non-fungible token project to drop from space.
Stibbe, who flew to the International Space Station for the first-ever private mission in space via AX-1, launched this historic event to help improve the lives of millions of vulnerable people from less fortunate countries. Stibbe will honorarily drop NFT collections dubbed "Wish Upon a Star" (WUAS) during his stay in space.
As part of the preparation for this project, House of Legends invited children globally to draw their hopes and dreams for humanity. The team behind the development filtered 30 from proposed portrays and with Amit Shimoni's visionary. The team then transformed those artworks into unique NFT artworks. These NFT collections are now enticing and far from child art.
Although Stibbe will display these NFTs through tablet from space, the super rare digital assets will drop from stars straight into action on earth, which will begin once the team returns from ISS. According to HOL, all proceed from the highly anticipated mint will go toward the HOL charity wing, helping communities in India and Africa to get clean water.
The House of legends team has expressed their gratitude to Eytan Stibbe for his immense contribution to this humanitarian project. While showcasing her happiness with the project, Yannay explained:
"With HOL and initiatives like WUAS, we aim to show that the NFT phenomenon can be a real and powerful instrument for change. It is not only redefining how we value works of digital artistry, but also how the world supports charitable initiatives for a real-world impact."
According to Yannay, the new partnership will ensure that the dream of children and hopes will not remain on a piece of paper. Instead, many of these children will feel the tangible impact of the NFTs project. The NFTs dropped from space will make life-changing impacts on earth and inspire the future generation to dream big and act for a better world.