The value of Dogecoin (DOGE) in recent weeks has been surging massively underpinned by Elon Musk's tweets and comments. But, what the world's richest man giveth, the world's richest man can taketh away.
On February 15, DOGE lost 23% within hours after Musk drew attention to the majorly unequal distribution of DOGE coins and encouraged the major holders to sell off some of their holdings.
Dogecoin has one of the most unequal coin distributions in the crypto world, with around 28.7% being held by one person and the top 12 holders possessing about 50% of the supply. Just before midnight on February 14, Elon Musk tweeted:
"If major Dogecoin holders sell most of their coins, it will get my full support. Too much concentration is the only real issue imo."
Seven hours later, the DOGE price had lost 23%, falling from $0.063 to $0.048. while Musk's tweets have in the past been seen to move crypto prices, not least DOGE, his role in Monday's plunge was less clear since there was more than $105 billion that departed from the rest of the global market cap simultaneously.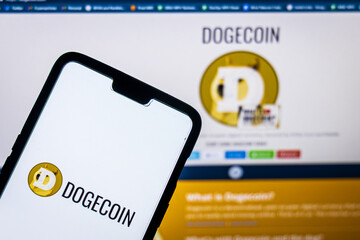 Losses of more than 20% were a common sight among the cryptocurrency market cap rankings, with the altcoins mainly subject to a major pullback. Analysts and commentators say that this happened due to bitcoin's (BTC) push to a new all-time high just hours earlier, pulling the volume out of the altcoin market.
Calculating the specific distribution of a given crypto can be quite challenging because public blockchains seem to be anonymous or pseudonymous. However, data acquired from multiple sources indicates that nearly 70% of the whole Dogecoin supply is held in just about 100 addresses.
The Dogecoin founder recently said that he sold all of his DOGE funds in 2015 amid financial challenges after losing his job. Billy Markus developed Dogecoin as a joke in 2013 getting inspiration from the then-popular Shiba Inu dog meme. Markus revealed that he struggled to understand or even explain the meteoric surge of something that does not offer any utility or value.
Musk's flirtation with DOGE seems to be mainly in the name of humor. The Tesla CEO once proclaimed himself the self-appointed CEO of Dogecoin, which is open-source crypto. His interaction with the coin this far have mainly been based around memes, instead of any form of investment strategy.