While all crypto enthusiasts and traders can appreciate the emotional rush that comes from watching the crypto markets daily, they can also admit that it might not be the best way to trade. That is the place where the algorithmic crypto trading bot software comes in.
There exist two ways that you can make money from cryptocurrencies. You can buy several coins, hold them for a long time, and sell them after their value has surged significantly. On the other hand, you can trade in the crypto markets. Here, you can trade manually or go for the best crypto trading bot in the market.
While HODLING crypto for a long time has been quite rewarding for most investors, it takes a lot of time and patience. On the other hand, crypto trading also provides opportunities to make some profits within shorter periods. Most of the successful traders suggest that you should buy low and sell high. But, this process is easier said than done.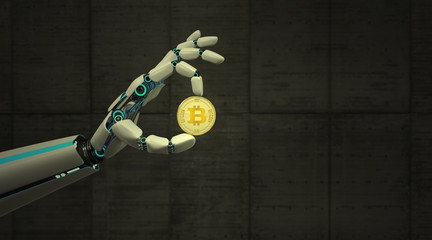 Since the very beginning, cryptos have been quite volatile. Notably, they are the only tradable assets whose value varies even in double-digit percentages in a single day. The price does not always surge. Therefore, the timing of the market is crucial for anyone aiming to become a successful crypto trader.
Nevertheless, trading in the crypto market is not as hard as rocket science. All you must have is an account on a cryptocurrency exchange and some coins in your digital wallet. That was the case for the investors who started trading in the nascent market in 2010.
Overview
Today, whenever you try to place a limit order on any of the popular crypto exchanges, you will most likely see another order placed above yours offering a better deal. Hence, you are compelled to place orders at market value.
The fact that your initial order was instantly countered by a better offer does not mean that someone somewhere is grinding in front of your device. You just triggered a crypto trading bot when you placed your order. The best crypto trading bots have taken over the whole crypto trading segment since they are more efficient than humans.
Now that you are aware of the existence of trading bots in the crypto market, you will also realize that the odds of making money when working against millions of bots are quite minimal. You can master all the available technical analysis techniques and manage to outdo the bots. But, the process is quite cumbersome and time-consuming.

Thus, instead of spending a lot of time learning about technical analysis, you can set up crypto trading bot software on your own. Developing an open-source crypto trading bot with the ability to make trades according to data and trends instead of emotional impulses enables the traders to minimize risk, grow profits, and limit losses across many exchanges.
These trading bots also enable the traders to get passive income from fully-automated trades 24 hours every day. Thus, you can even take advantage of the hours that you may not otherwise be available to trade manually. Several platforms that support algorithmic trading in the crypto market.
Factors To Consider When Selecting The Top Crypto Trading Bots
There are several factors that you need to consider to ensure that you get the best bot software that will deliver your desired results.
Reliability
One of the most important aspects to consider is the reliability of the bot. You would never imagine losing an ideal opportunity to make profits just because your bot went offline or stopped working for some time.
You might say that there is no way to ensure that the bot is reliable in any trading environment. Nonetheless, you are not the only using a crypto trading bot. Therefore, research on what the other users who have used the specific bot before have to say about its reliability. You can also refer to expert reviews of the top bitcoin trading bots.
Security
In matters of cryptos, you can never blame anyone but yourself if hackers attack. When you start using a crypto trading bot, you are giving the bot access to your funds. That can be quite risky particularly in the case where the trading bot is quite new in this space.
There is no telling how secure the bot is. Hence, when choosing a trading bot, do complete research and choose a bot that has been widely applauded for its security.
Profitability
It all comes down to this integral component. Is this bot profitable or not? That is a question that is significantly hard to answer. The key reason you decided to go with a crypto trading bot is to profit over its trading expertise. There is no point in using a bot that is not profitable. Thus, determine the profitability of a bot before you invest both your money and time into it.
Transparency
The primary reason why crypto surged to fame is that the entire network is completely transparent. There is no place for foul play since the same should be expected even from the trading bot that you decide to use.
Try to go for the bot whose developers are widely known for their functions in the community. Transparency helps build trust and you also get in touch with the right people to fix any issue.
Ease Of Use
The general point of going with an automated bitcoin or crypto trading bot is to make the entire process of trading cryptos easy for everyone. A bot that comes with an easy-to-use interface is the one that is quite popular. The ability to control the bots with a few clicks of the mouse is a characteristic that you should look out for in the bot that you want to use.
What Type Of Trading Bots Are Available
Arbitrage
Arbitrage is one of the main types of trading bots. The arbitrage strategy comprises of simultaneously buying a coin on one exchange and selling it on the other. For instance, if the bot notices Litecoin selling for $60 on Bittrex and $66 on Coinbase Pro, the bot buys Litecoin on the exchange where it is cheaper and then sells it on the other exchange for a profit.
During the start of the crypto market, this was one of the key strategies crypto traders used to make quick and safe profits.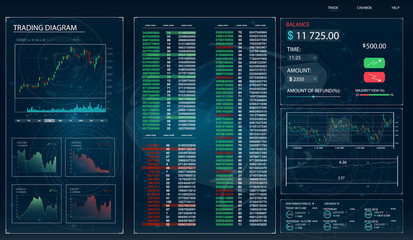 Market Making
The market makers both sell and buy a token to help the market discover a price. The benefit of market making is that it can help prevent huge swings in price. This can comprise of making both buy and sell limit orders near the existing market price.
As the prices fluctuate, the crypto trading bot will constantly and automatically place limit orders to profit from the spread. Most of the market making bot traders are affiliated with the projects they are trading.
Filing Taxes For Crypto Trading Bots
Crypto bots trade for you on exchanges. But, when it comes to reporting your cryptocurrency on taxes, you have to import your trades from the exchanges into the crypto tax software. When selecting a bot strategy, always ensure that you know the number of trades that the bot will be making.
The high-frequency trading bots that may make hundreds of trades in a day may result in hundreds of thousands of transactions. That phenomenon adds complexity to tax calculations.
Top Crypto Trading Bot Software
Trading bots can be profitable provided that you have the expertise to configure it well. When the bot is well configured, it can easily use trading opportunities to its advantage and deliver high profits. Though there are many crypto trading bot software versions in the current market, not all of them are efficient or reliable.
Therefore, all crypto trading robots may not be profitable for you. Research on how these automated trading bots work and how efficient they are. To get the best trading bot, you have to consider their features and characteristics coupled with your trading strategies and profit margin goals. Here are the top-rated crypto trading bots:
Cryptohopper
This is a significantly new bot in the crypto trading space. Nonetheless, the new bot has managed to catch the attention of many traders due to its many features and capabilities. One of the shortcomings of most of the trading bots is that they run on your local machine. Thus, they run only when you turn on your device.
With the increase in interest for cloud-based technologies, Cryptohopper uses cloud technology to ensure that the bot is running 24/7. Users can place trade orders even during the night by running this crypto trading bot on a cloud. This means that no opportunity is missed.
Another major reason that led to the rise in popularity of Cryptohopper is its ease of usage, particularly for the novice. This bot has integrated seamlessly with an external trading signaller. Hence, anyone can start using the bot by operating it on autopilot. It is an advantage to the new traders who should not worry about settling trading signals for their bot.
The crypto trading bot also enables the more experienced users to mess around and set their customized trading signals. Therefore, it satisfying the needs of both types of traders. Besides that, the bot is also equipped with features like templates, trailing stops, backtesting, and technical analysis.
Templates enable traders to configure new setting for the bot quickly and technical analysis enable traders to customize and configure their settings. Just like all great things, Cryptohopper comes with a price tag attached to it. Its price starts from $19 a month for the basic plan rising to $99 a month if you go for the most expensive plan.
You can start using the bot on different exchanges once you subscribe to any of the plans. The bot is compatible with Bittrex, Coinbase, Poloniex, Binance, Huobi, Kucoin, Kraken, Cryptopia, and Bitfinex exchanges. If you have some money to spend on a crypto trading bot, Cryptohopper is a great choice.
3Commas
Although 3Commas bot is quite new in this space, it has managed to provide its users with considerable gains, even in the recent crypto bear market. The distinct feature that separates the bot from other bots is its ability to trail any form of the crypto market.
This capability enables the bot to close the trade at the most profitable position even when the target gain set by the user had already been reached. The feature majorly helps during the crypto bull run.
Furthermore, this crypto trading bot also enables users to trade multiple cryptos simultaneously. Therefore, there is no missing out on any good trading opportunity that comes along the way.
This trading bot is set up on the cloud and it is accessible through the website. It means that the bot runs 24×7. The bot can be configured with Bittrex and Binance currently and more reputable exchanges like Poloniex, BitFinex, and KuCoin will be added soon.
3Commas trading bot comes with a significant price attached to it. The starter plan goes for $24 while the most expensive pro pack costs $82. If you want to invest in a top crypto trading bot, you can use 3Commas starter plan and then upgrade to the more expensive plans.
Kryll.io
If innovation is the primary requirement to remain relevant, then the team behind Kryll has realized that. Using their new age bot, they are successfully redefining the way the crypto market is traded. Their crypto trading bot is loaded with new-age features that enhance seamless automated trading.
The integral component of this trading bot is the strategies. You can use it to create your customized strategies using the drag and drop editor. Its interface is quite easy to use which makes it even suitable for beginners. Although the platform is easy to use and understand, experts suggest that you should refer the tutorials for better clarity.
In the case that you are not keen on setting up your customized strategies, you can head into the marketplace and follow other available successful strategies. Before settling on a strategy from the marketplace, it is always advisable to backtest it. That guarantees that you can be sure of the volatilities that are involved in the strategies within the marketplace.
You will not have to pay any subscription fee to use the services on this platform. It operates on 'pay as peruse principle' which is something new in this market trading segment. Kryll crypto trading bot has its local token and they require all the fees to be paid with the KRL token.
It is also possible to bring down the fee and get some extra benefits by holding the KRL tokens. This platform seems quite promising and it is worth a try.
Gunbot
Gunbot is another popular crypto trading bot that supports over 6,000 active traders daily. It is compatible with many trading platforms including GDAX and Binance and it can be run on a local computer. The developers have designed the bot to run on Linus, Windows, and Mac platforms. Thus, using it on your local machine will not be a problem.
This bot has up to 32 different pre-configured trading strategies that enable the users to utilize a wide variety of options to generate some passive income. Amongst the available strategies are the three most popular ones which include step gain, Bollinger band, and ping pong. Most of the users have reportedly made huge profits using the BB strategies.
Gunbot is not entirely free to use since it comes with a one-time flat rate that ranges from 0.1BTC to 0.3BTC. That rate depends on the features that you want to see in your bot. Apart from that, this bot also comes in the model of a Lite version that has limited features. However, the Lite version can be used to experiment around with minimal funds.
The customer support provided by the company behind this bot is highly reliable. Users normally get their issues resolved in less than 24 hours. The only hiccup that affects this crypto trading bot is that you will need to keep an eye on the current market state. If crypto market volatility is quite high, then it is advisable to turn off the bot to avoid making losses.
Gekko
This is described as the most versatile crypto trading bot that exists in the current market. For any trader who wants to learn something about trading bots and not spend their money buying one, Gekko is the perfect match.
Gekko trading bot is described as an open-source bitcoin trading bot project that is available for all traders for free which makes it widely popular. Just like most of the other open-source projects, Gekko comes free of almost all bugs and even the ones that may pop are patched up rapidly.
The Gekko bot can interact with many exchanges including Poloniex, Bitfinex, and BitStamp. It utilizes a web interface to interact with users and can operate on a local device with Linux, Windows, or Mac OS.
This bot comes with pre-configured trading strategies. You can use it on autopilot as soon as you install it on your device and have configured it with an exchange. Nonetheless, if you want to use your customized trading strategy, the bot lets you configure it to your preference.
Even though its present configuration is decent for experimenting with the bot, several other trading strategies exist online that would enable you to make more profitable bets. This crypto trading bot also sends you notifications whenever it executes a particular trade. The notifications are sent via Telegram messenger meaning that you will always know how well your bot is performing.
The only shortcoming affecting the Gekko trading bot is that it is not quite user-friendly. Several guides exist on the internet that will guide you through the initial setup process. But, the process is quite complex and you might encounter challenges at least once during the initial setup.
The Takeaway
There is nothing magical that is associated with trading bots in themselves since they are just automated crypto trading strategies that come with in-built buying and selling conditions. It means that their ability to make money is subject to if the strategy that the conditions make up is profitable or not.
With that in mind, trading bots are the ideal way to go when trading for anybody who wishes to become a serious crypto trader. They are more exact than manual trading even though they need some monitoring from the traders.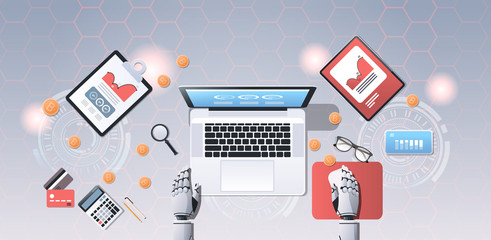 The crypto trading bot software systems come as rules-based which means that they can be evaluated and tested on historical data. When using the bots, your trading strategy remains active and ready to join and exit the market. Thus, you can make some passive income even while asleep.
It is possible to have many trading bots running simultaneously. That is a major benefit that makes the crypto trading bots stand out as better solutions you can get. By trading several strategies and markets, you significantly reduce your level of risk. In turn, you get a smoother equity curve and can potentially make more money.
Hence, provided that you can ensure that the underlying trading strategy is strong, you are set to enjoy many benefits when using a crypto trading bot.