Every industry has a scapegoat that is used to determine whether it is legitimate or not. TRON (TRX) seems to be the scapegoat in the cryptocurrency industry. The industry's enthusiasts are always striving to determine whether TRX is a worthy investment or not.
In the past, TRON has made various decisions that were a bit unconvincing but that is not a measure of the entire project. Justin Sun, Tron CEO, and his team is working hard to push forward and develop this project extensively.
Therefore, many believe that this cryptocurrency is worth your time. Tron is a good investment since it comes with many advantages. It has a good team, room for growth, formidable business connections, and it charges low transaction fees.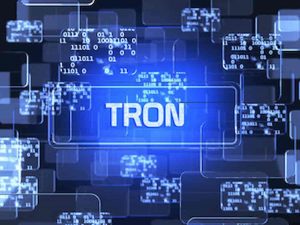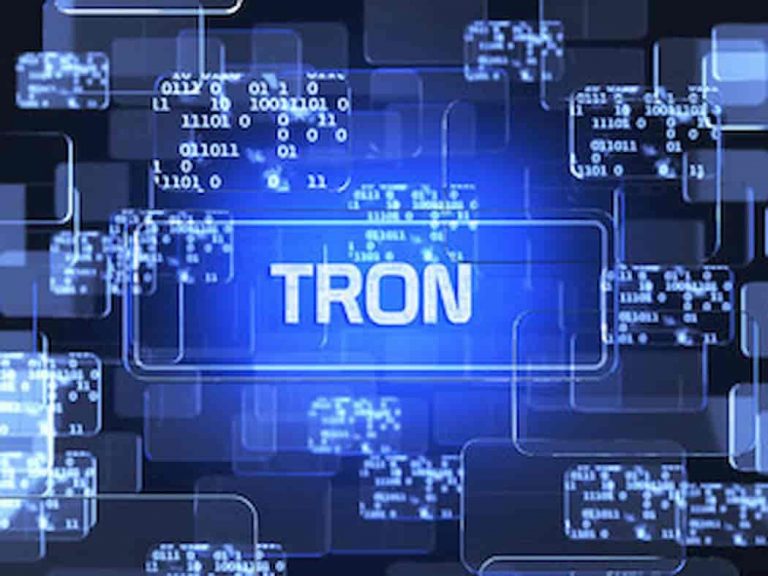 Though the idea of using cryptos and integrating them into the modern world is not anything new in 2020, some people do not have any idea about the unlimited benefits that cryptos offer. Many people know bitcoin only. But, many other cryptocurrencies have evolved in recent years.
TRON is among the cryptos that have evolved greatly in recent years. It was founded in 2017 by Justin Sun who made it famous within a year. If you are just starting with Tron, there are various things you need to know before committing your money.
What Is Tron?
Tron's primary aim is to create a global free content entertainment system that is powered by blockchain technology. The key idea is to make the user the only owner of his data whether it is public or private. They say that the major problem currently is that, huge corporations are in control of users' data and creative content.
The team behind Tron wants to eliminate this challenge by creating a decentralized platform or protocol that will enable users to freely publish, store, and own the data that they create. Also, the content owner can decide the price, how and when they would want to sell the content and information about themselves.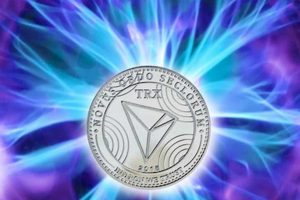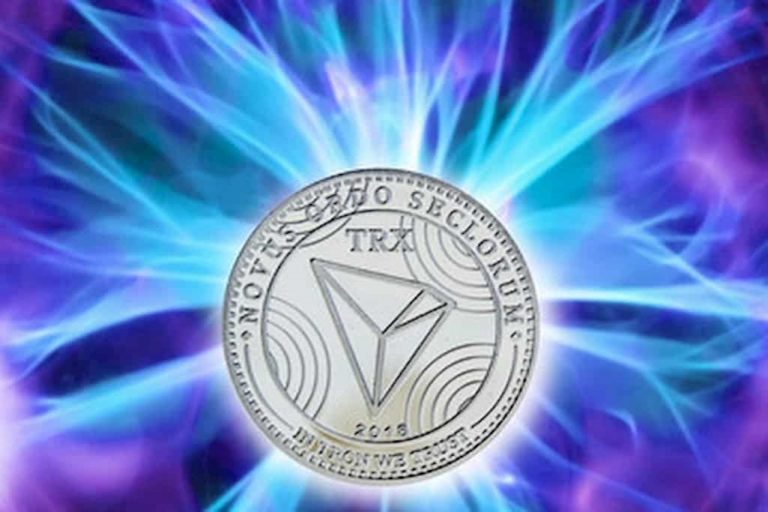 Originally, Tron was an ERC-20 token but it moved to Tron's Mainnet in June 2018. By description, the ERC-20 tokens are a technical protocol standard that mainly defines various rules for issuing tokens. They are used on the Ethereum blockchain for smart contracts.
ERC-20 stands for Ethereum Request for Comments and 20. Currently (June 2020), there are more than 216,000 ERC-20 tokens issued on the Ethereum Blockchain. According to their website:
"TRX is the basic unit of accounts on the TRON blockchain. The value of all other tokens derives from that of TRON. TRX is also a natural medium currency for all TRC-based tokens. TRX connects the entire TRON ecosystem, with abundant application scenarios that power transactions and applications on the chain."
Tron Blockchain Statistics
Tron celebrated its most significant milestones in its existence surpassing a million active user accounts. But since then a lot has changed because the total number of active user accounts surpassed 4 million and it is increasing steadily.
Moving forward, in the first week of June 2020, there have been more than 10 million transactions recorded on the Tron blockchain. On June 14, it recorded a total of 1,049,206 transactions. That is almost triple the number of transactions recorded on the Bitcoin blockchain per day.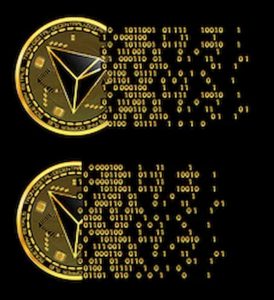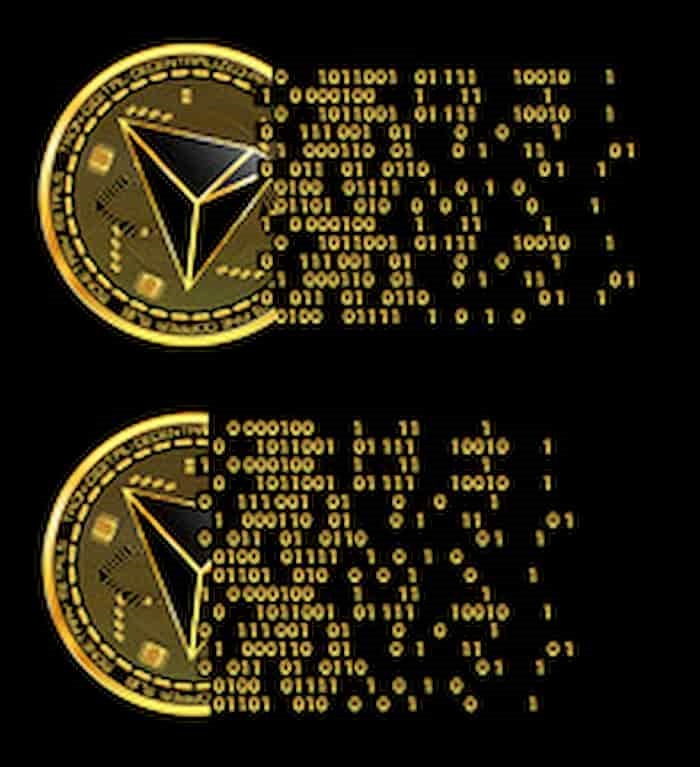 Another factor is that Tron can hold a maximum of 748 transactions per second (TPS) 24/7. The company compares that to Ethereum's 25 TPS and Bitcoin's 3-6 TPS. Nonetheless, it is well known that Bitcoin Lightning Network can hold an infinite amount of transactions per second. However, it is yet to be developed to become fully usable.
Additionally, currently, the circulating supply is 66,682,072,191 TRX and the total supply is 99,281,283,754 TRX with the price of $0.0154.
Advantages
Several things indicate that Tron is a good investment for the future and how much users can benefit from it. Tron has a great team of developers led by Justin Sun who is also influential on the future of BitTorrent. Sun has also assembled a team of creative people who share his vision.
Sun has also made prominent connections in the business field with some saying that his mentor is Alibaba's Jack Ma. Nonetheless, the Tron CEO has made many brilliant business decisions in the past. He partnered with Samsung in 2019 and the South Korean tech giant is accepting cryptos and blockchain-based apps on their devices.
The crypto charges considerably low transaction fees which make Tron a good investment. The fees are too small which makes users feel like they do not even exist. Since to pay a fee of about $0.000005 you can move your Tron coins as many times as you want.
Disadvantages
Nothing is perfect as long as it is human-made and Tron is not an exception to that rule. The problem with TRX just like most of the other cryptos in the market is that they depend on the price action of Bitcoin. Thus, you will never be sure whether the price of the crypto you want to invest in will go up or even bring in some profits.
Tron has grown significantly since its launch but there is no guarantee that it will continue to grow until it decouples from Bitcoin. Another shortcoming of the Tron project is the number of coins available in the market. It can also not be mined in the same manner as its predecessors.
It means that when you have a lot of coins that cannot be mined, there is a higher probability of price manipulation. A limited number of people might hold a monopoly over the crypto or the high number of coins will lower its value and make it an unattractive asset.
Did Tron Copy Ethereum?
Many Tron opponents and Ethereum proponents have long believed that Tron is not legitimate crypto. They have speculated on the legitimacy of Tron as a company in general after Tron openly admitted that it is going after Ethereum. ETH is the second-largest crypto by market capitalization.
Firstly, it is referred to as the most centralized project in the crypto world but most of the other altcoins are also centralized. Most analysts believe that the only decentralized protocol is Bitcoin. But, Tron is also accused of white-paper plagiarism.
Juan Benet, the founder of Protocol Labs, tweeted that over 9 pages of Tron white-paper were copied from the IPFS or Filecoin papers. Juan Benet co-wrote these papers with the help of several other Protocol Labs members.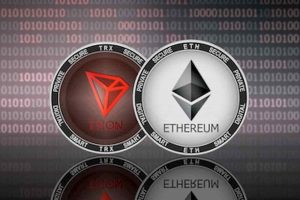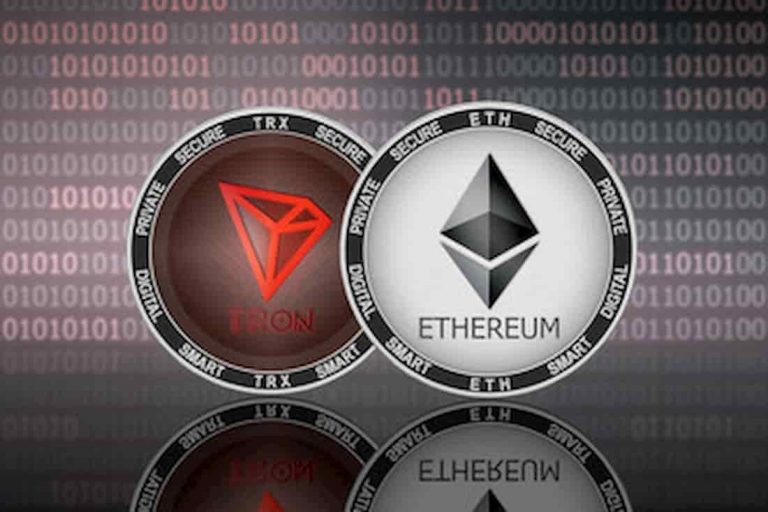 But, Justin Sun refuted these claims and explained:
"Our original version of the white-paper is in Chinese and we have a very detailed reference to the latest Chinese version. The English, Korea, Japanese and Spanish versions are translated by the volunteers. The translation missed numerous important details not just reference."
However, in the past Justin Sun has compared Tron to Ethereum saying that his project reached 1 million active users in six months while Ethereum struggled to achieve that number in 18 months.
However, crypto enthusiasts think that the two projects cannot be compared. They are different since the ETH developers wrote their code from scratch while Tron might have copied the code and improved it. Nonetheless, Sun said that the Tron blockchain code was also written from scratch and originally in Chinese.
Tron vs EOS vs Ethereum dApps
Ever since Tron introduced their dApps to the market, they have constantly gained popularity becoming one of the best dApp platforms. Today, Tron has over 424 dApps while EOS has 477 and Ethereum has around 1,600 as shown on dappradar.com.
Nevertheless, it worth knowing that not all dApps have a reliable user base. Thus, it is best to concentrate on the top-10 performing dApps in the crypto space. Since Tron has the smallest number of dApps, it is best to consider the dApps that have made it to the top 10.
Wink, an e-gaming platform, is one of these dApps. It offers mainly gambling games including live casinos, poker, and several other betting games. Wink is the third-largest dApp based on a daily user base. It already attracts almost 2,300 users and it is placed behind two EOS dApps, PROSPECTORS, and EOS Dynasty.
RocketGame is a similar dApp that is the fourth-most used dApp in the crypto world. It also provides several betting games and alleges to be the pioneer PVP (Player Versus Player) platforms on the Tron network. It has a daily user base of around 2,200 users.
BeeHive is another game that sits in the top 10 most used dApps. It is perched on position 8 with a daily user base of around 1,500. Beehive is a simulator of the economic model of a beehive. Through this platform, the users can earn TRX tokens by maintaining and managing their beehive. But looking at the statistics which show that the Ethereum network has the most dApps, only three of them made it to the top 10.
The top spot is taken by a multiplayer RPG game with a native ERC-721 token, My Crypto Heroes, which users can hold in the entire game. Today, it has a daily user base of 3,200 people, But, behind all the Tron dApps in the top 10 is HyperFair, a simple gambling dApp, which sees almost 1,600 daily users.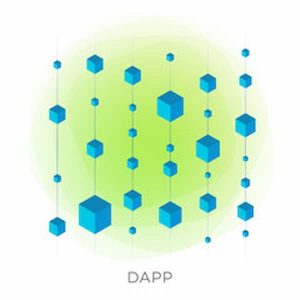 When you consider the top 10 list, EOS is the undisputed leader with four positions. The second most popular dApp in the crypto space is EOS Dynasty. The owners claim that it is the first PVP and RPG game in the blockchain. This game has a native token that is known as the Three Kingdoms Token (TKT). Users can hold TKT and use it to participate in many dividends or for trading in the marketplace.
Another notable EOS blockchain dApp in the top 10 is PROSPECTORS which is the first MMOG (Multiplayer Online Game) on EOS. It is designed as a real-time economic strategy game that has a fully user-generated economy. It is much like in the Gold Rush days.
Interestingly, most of the Tron dApps are meant for gambling. That might be the case since they are relatively new compared to EOS and Ethereum. By being new, they aim at gaining traction in the number of transactions being made. Thus, they offer gambling dApps that take a lot of network traction which enabled them to break into the top 10.
It might not be a good thing but the number of people using these gambling dApps is considerably high. Hence, they might be contented with the services offered. EOS and Ethereum dApps, on the flip side, have become more useful and the top ten ones are fully legit dApps, which most people would want to play.
Many of these dApps have features like 'login with Google or Facebook' which makes it easier for people who wish to only try the game out.
Marketing
Ever since its launch, Tron came with a clear marketing plan. Tron appeared on many exchanges in 2017 and it appeared in many portfolios with at least 500 coins on each exchange. During that time, the cryptocurrency ecosystem was filled with airdrops where you had to do many steps and register on different sites. But Tron sent tokens to everyone.
Tron also became widely popular in Europe, being one of the most popular cryptocurrencies to invest. According to tradingtop.it, there was a time that crypto investors in Italy were looking to invest in alt coins that would have a price surge as good as Bitcoin, and Tron was definitely one of those.
Back in the day, Tron was known to partner with exchanges like Binance doing multiple giveaways. Also, Justin Sun is a relentless marketer who is also the founder of Peiwo that aims to become the Snapchat of China. These characters make Tron a good investment since the CEO is fully committed to developing his project.
In 2019, Sun stunned the crypto world when he paid to participate in an official charity bid. He paid almost $4,567,888 for a lunch date with Warren Buffet. The terms of that date were that Sun would be allowed to bring several guests. Some of those who attended were Jeremy Allaire of Circle and Charlie Lee of Litecoin.
Tron Blockchain Characteristics
Tron blockchain can be readily extended through the side chain. Therefore, it supports legally binding contracts, currency transactions, certificates, audio, and video files in the blockchain database. That makes it highly scalable.
All nodes have the same rights and obligations since there is no agency involved. This decentralized nature means that even when one node stops working, it will not affect the general operation of the entire system.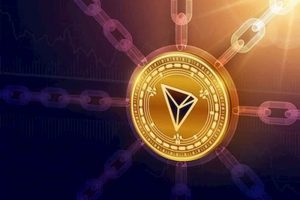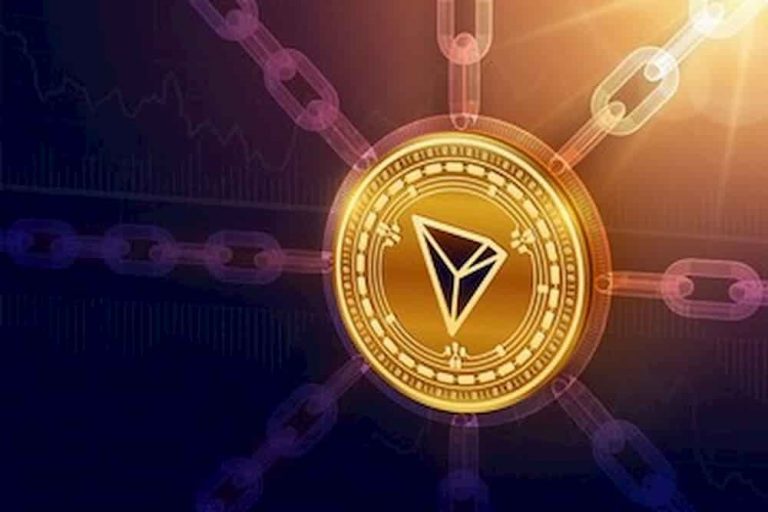 The Tron blockchain works in a trustless environment where all nodes in the system can be entirely traded without trust. The nodes cannot deceive each other since the operation of the database and the whole system is open and transparent. Moreover, data information between nodes is consistent and the system can accommodate 1/3 node Byzantine failure making it fault-tolerant.
The Tron blockchain is designed on a scalability account model; UTXO Model + Account Abstraction. Additionally, Tron has made targeted enhancements on the premise of UTXO's easy-to-parallel computing model. Tron also introduced the world state-lightweight state tree concept that made data easy to manage and easy to program.
That concept maintains a global world state that has the features of cannot be changed, quickly find, and easy to provide proof. All these features make Tron a good investment in 2020.
TRX Price
Up to now, the golden days of TRON that happened in 2017 and 2018 are yet to return. At that time the prices surged to all-time highs. But for now, as long as the sellers continue to exert the pressure into the market, traders can expect the TRX/USD to remain in a bearish range.
The technical indicator is also facing the south on June 15 as the trend is favorable for bears. Nonetheless, the $0.014, $0.012, and $0.010 support levels could offer support for the market if the selling pressure persists.
In the meantime, the crypto is currently trading at a price level of $0.0157. Notably, the price action is eroding bearishly based on the daily chart. If $0.0150 can act as a support level, Tron's price may test the previous resistances at $0.019, $0.021, and $0.023. For now, there is no sign of bullish movement.
The Takeaway
Tron has a detailed road map ahead. The estimated time that the developers and founders have put for the project to achieve full development is the year 2037. That is about 17 years from now. Although it seems like a long time from now, the detailed roadmap makes Tron a good investment.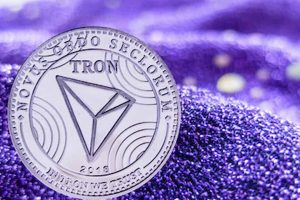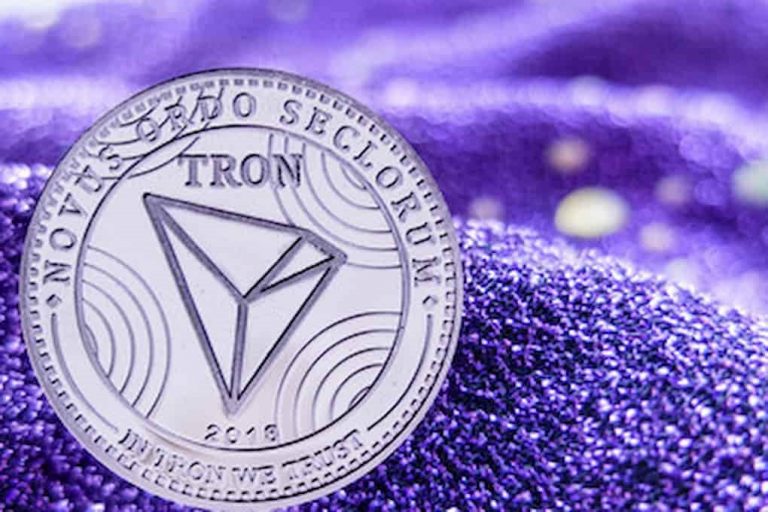 Tron is an ideal investment for the long-term, anyone who wants to make money quickly might as well turn elsewhere. The crypto is popular in China and many Asian countries. If Tron succeeds into becoming a global gaming and entertainment platform, then, its price will grow significantly.
It is unlikely that TRX will surpass its all-time high in the short term. But in the long run, it might explode. By looking at facts and statistics, it is evident that Tron will become a top player in the crypto space. But for now, Tron must complete many road-map points to become what it stated in the white-paper. A lot must be done for that to happen.