2018 was majorly a bearish market for the cryptocurrencies. However, everywhere you look has some mention of some altcoins and even bitcoin. 2019 has started with a lot of volatility in the crypto world. Bitcoin erupted in popularity in 2017 when the bulls were bellowing all over the markets.
Although bitcoin may be slightly losing its popularity and its meteoric growth was marred by cascading plunges of 2018, other cryptocurrencies are coming up. Thus, everyone wants a piece of the crypto market with the recent falls being seen as opportunities for executing trade transactions with anticipation that the crypto market will rise again.
The Best Option for Mining Cryptocurrency
Any user who wishes to get into the cryptocurrency mining industry should consider getting any of these top mining GPUs for 2019.
---
AMD Radeon RX 580 PULSE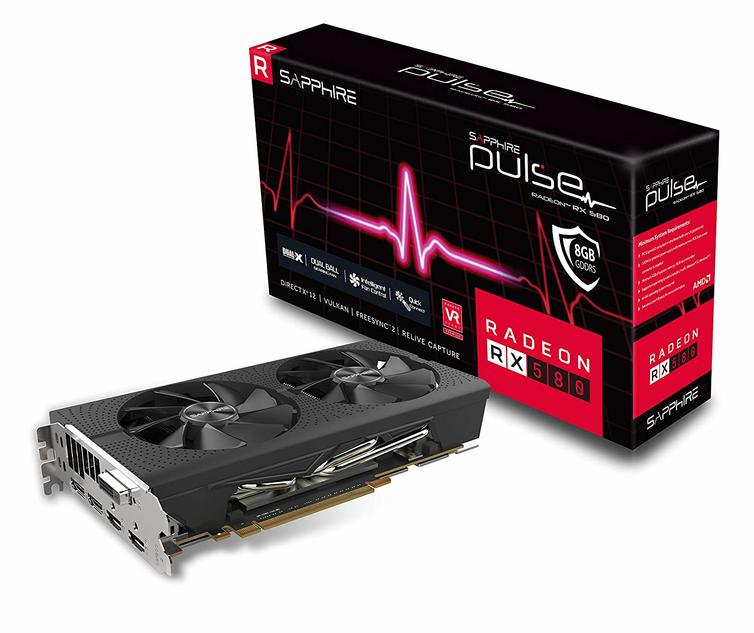 This AMD Radeon RX 580 PULSE 8Gb GPU is categorized as a mid-range model which lets you mine coins without encountering any challenges. It has a clock speed that is ranked as slightly above average offering 1,750 MHz. This amazing device is ideal for mining Ethereum. Additionally, it comprises of dual fans that work or stops depending on the load that the GPU is supporting.
However, it is not as compact as its predecessors. The GPU has many benefits including that users can customize it to suit their needs, it provides an excellent HD quality, and it provides value for money. On the other hand it has a few shortcomings that include high rate of power consumption and it is less compact.
More on top, the current price is more than attractive. Moreover, one of our rigs is driven by 6 of these AMD RX 580 PULSE 8gb cards. It is a good choice for entering the crypto mining without investing too much.
---
AMD Radeon RX Vega 56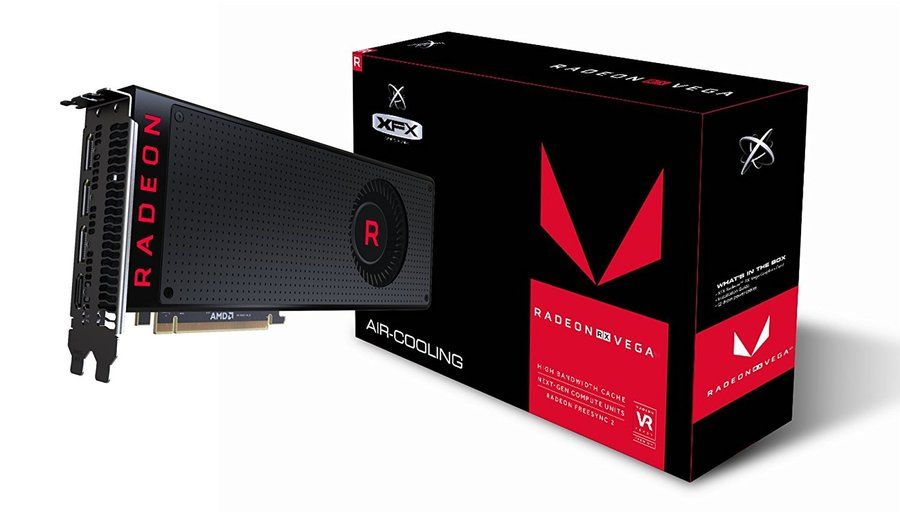 This AMD Radeon RX Vega 56 device is ranked as the second best graphics card for Crypto mining purposes. Furthermore, it is the second fastest graphics card existing in the RX Vega lineup from AMD. The card is primarily based on the Vega architecture comprising of 3580 Stream Processors and 8GB HBM2 memory having 2048-interface.
This GPU is slightly slower than the RX Vega 64. However, it has a lower rate of power consumption. It's 10.5 TFLOPS compute performance is excellent. The GPU is available in air-cooled versions with a maximum power consumption of 210W, needing a 650W PSU for its working. To enjoy more mining performance from this card, you can overclock it and use a custom BIOS to unlock its extra cores.
---
Nvidia GTX 1080 Ti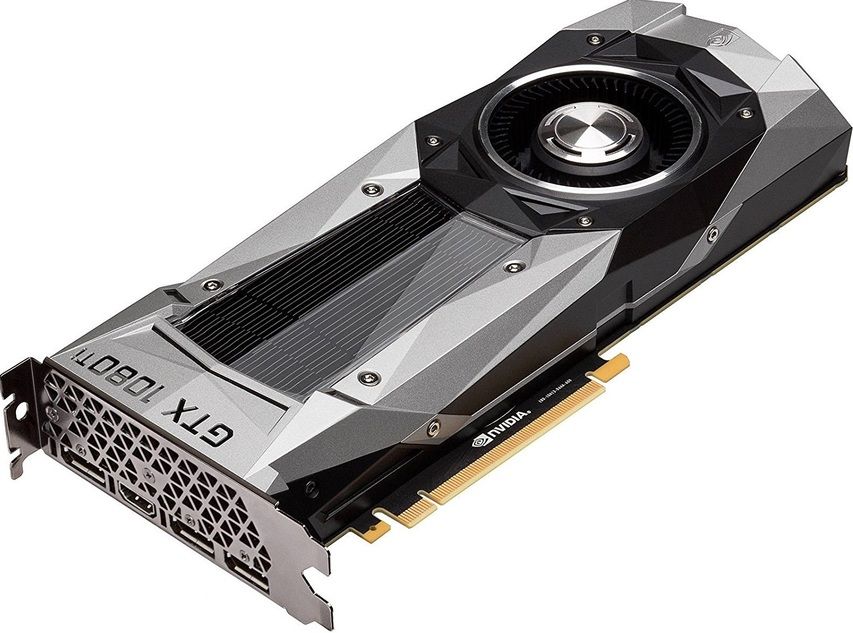 Currently, Nvidia GTX 1080 Ti is ranked as the most influential GPU. The model is the most powerful graphics processing card ideal for the mining of cryptocurrencies. Coincidentally, it also ranks as the best gaming graphic card that is also quite popular in the gaming community.
This GPU caters to most of the needs of the demanding miners. Since it is the most powerful GPU ideal for cryptocurrency mining in 2019, its power consumption and price are considerably higher than the others.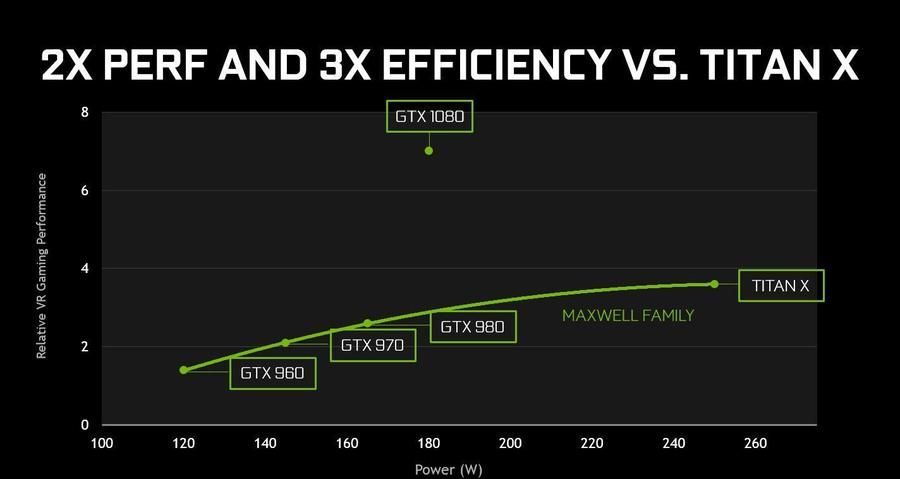 The miner GPU has a total capacity of up to 11GB of GDDR5X RAM. It is also quite efficient since it never overheats. Its EVGA iCX cooling feature offers perfect cooling.
---
Nvidia GTX 1070 Ti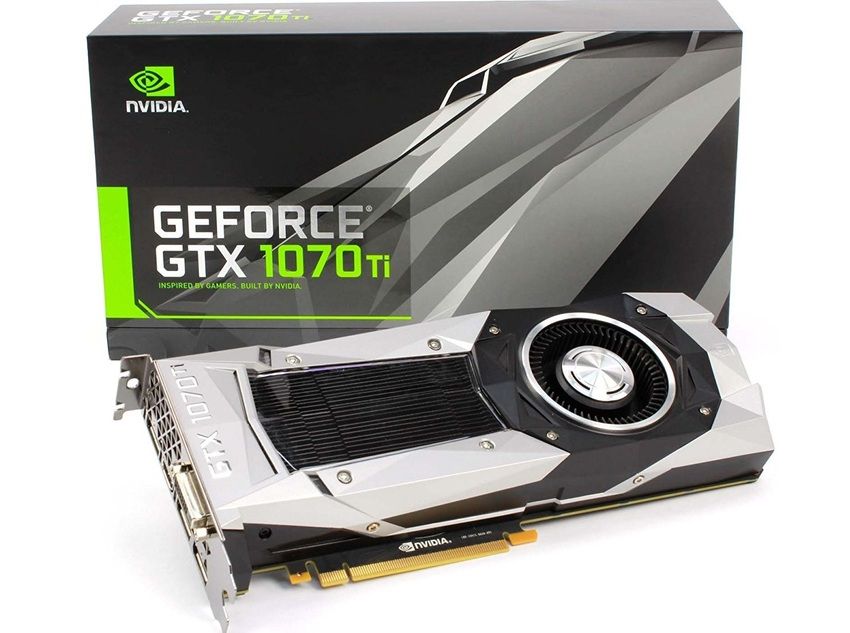 This Nvidia GTX 1070 Ti GPU is the newest Pascal graphics card manufactured by Nvidia. It was released to tackle competition by Radeon RX Vega 56. The powerful high end graphics card is ranked among the best cryptocurrency graphics card made by Nvidia. It comprises of 432 CUDA Cores together with 8GB GDDR5 memory having 256-bit interface.
Nvidia GTX 1070 Ti has a Floating Point performance of 8.1 TFLOPS. Its performance is almost the same as that of GeForce GTX 1080. This GPU has a maximum rate of power consumption of 180W that is considerably less than that of its peers. Additionally, the card needs up to 500W PSU for its working. The good thing about it is that it is cheaper than most of the GPUs that is meant to compete with in the market.
---
Nvidia GeForce GTX 1070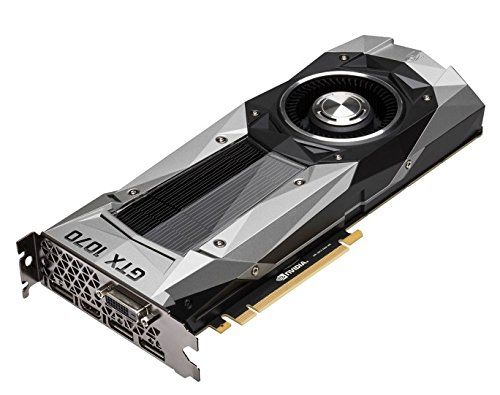 The Nvidia GeForce GTX 1070 model is ranked as a high-end powerful graphics card manufactured by Nvidia. It is primarily based on the Pascal GPU architecture. The equipment is installed with 1920 CUDA Cores together with 8GB GDDR5 memory featuring 256-bit interface. Its computational performance slightly surpasses that of Radeon RX 580 standing at around 6.5 TFLOPS.
This Crypto mining GPU consumes up to 150W that needs a consistent 500 Watt power supply for it to work efficiently and optimally.
---
Nvidia GTX 1060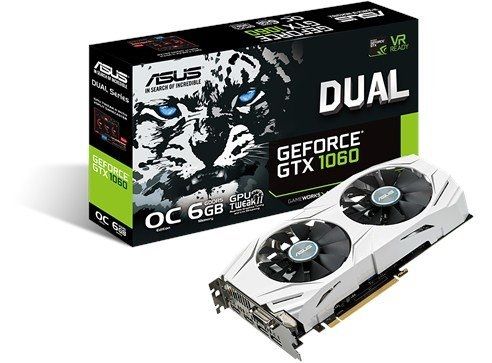 The Nvidia GTX 1060 is listed in the higher mid-range graphics card manufactured by Nvidia. Its design is mainly based on the Pascal GPU infrastructure. This model is available in variants. One model has 6GB GDDR5 memory (192-bit bus width) while the other features 3GB GDDR5. Both models also have varying processing power with the 6GB version being faster.
The 3GB model comes with 1152 CUDA Cores delivering computational performance of up to 3.9 TLOPS. On the other hand, the 6GB version features 1280 CUDA Cores delivering computational performance of up to 4.4 TLOPS. Also, the 6GB version has a bit lesser computational performance when put alongside Radeon RX 570.
The 6GB version needs a low 400W PSU for its working with a low power consumption of around 94W. Thus, it is an efficient, cost effective and affordable option for cryptocurrency mining due its low rate of power consumption. It is highly recommend for miners on a budget.
---
You can also try Bitcoin cloud mining (grants more coins over time). This is currently the most popular: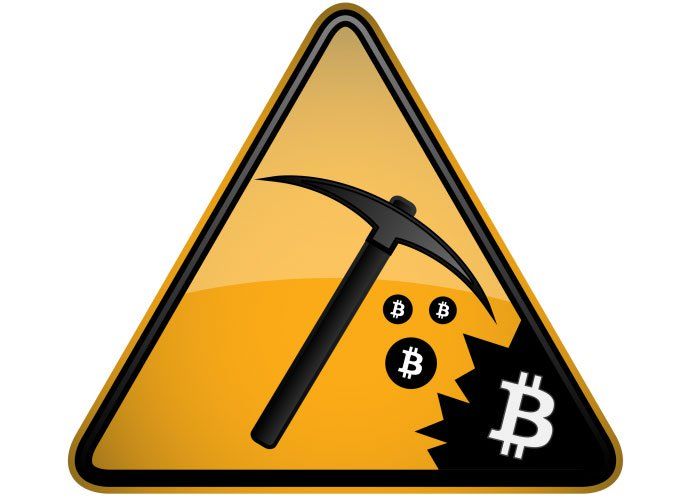 IMPORTANT: Before you decide to join cryptomining, please make sure to read our insights and advices from our personal experience:
P.s. Of course you don't have to buy stuff through our links, but this would help us to keep creating useful content for cryptocurrency community. Thank you so much!
To Conclude
Thus, for users and cryptocurrency mining enthusiasts especially those focusing on altcoins can get any of the highlighted GPUs to maximize their profits especially if they are mining on a budget. All these GPU models have relatively low rates of power consumption. On the other hand, they are powerful enough for cryptocurrency mining including Zcash, Ethereum, Bitcoin Gold, Siacoin and much more.
Don't know what to mine or what will be the profits? Go to whattomine.com and calculate the best returns. In the mean time – let's take a flight and see how our rigs are doing!
---
Please note: Cryptovibes.com is not a financial advisor. Do your own research before investing in any financial asset or considering cryptocurrency mining. We are not responsible for your investing results and mining profits/losses. Do Your own research.