Barclays (BARC.L) has announced terms to buy back up to $17.6 billion of securities traded in breach of U.S. regulations, possibly giving investors a premium higher than face value, to solve an error that has ruined its CEO's first year in office.
The bank said the so-called rescission offer will start from August 1 and will carry on for a period of 30 U.S. business days. The lender did not immediately reveal how much the exercise would cost in full, instead declared what the proposed terms of the deal might be.
In that context, the bank will reimburse both current holders of the notes and past ones who since traded in the securities, it said, issuing a list of the over 3000 securities that have been affected.
Barclays is predicted to put aside around 1 billion pounds ($1.2 billion) in litigation and conduct charges in the second quarter, especially to cover costs resulting from the error, according to a consensus forecast of analyst estimates posted by the lender before its earnings statement on July 28.
Analysts predict the costs to be slightly offset by a hedge placed by Barclays once it first discovered the overissuance problem, with Credit Suisse banking analysts noting a 720 million pound profit on this hedge in a note published in early July.
The bank said on March 25 that it had oversold a range of exchange-traded and complex structured notes, exceeding by almost 75% the $20.8 billion limit decided on by United States regulators.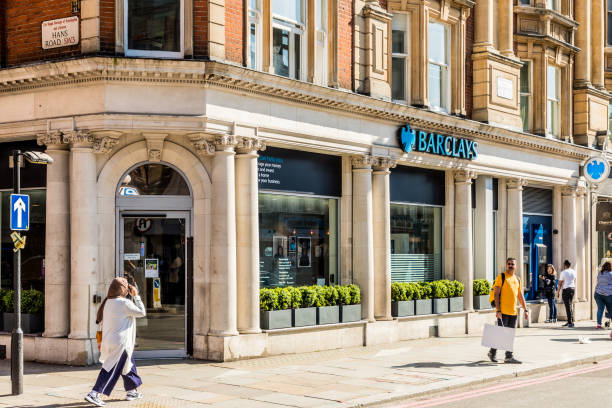 Buyers of the notes, regarded as "unregistered securities" under U.S. law, had the right to ask Barclays to buy back the investments at the actual price plus interest. Barclays has in the past put aside 540 million pounds in provisions towards estimated costs of the repurchase offer.
Chief Executive C.S. Venkatakrishnan, who acted as group chief risk during the period of the over-issuance when it began in February last year, has also ordered an external investigation to reveal the causes of the breach.
In an earlier statement on May 23, Barclays said its final liability would be determined by a combination of factors "including but not limited to" the number of noteholders accepting that offer and market conditions.
There is also little visibility on the size of fines the U.S. and U.K. regulators may charge, or whether buyers of the cancelled notes initiate civil claims against the bank in pursuit of extra compensation in addition to the price paid for the securities, the bank has said.
Venkat, who accepted the position in November, has illustrated the matter as "particularly upsetting", considering the money and time the bank had put in to tighten up risk controls since 2016.
($1 = 0.8280 pounds)