British Petroleum (BP) says it will look at the tax's impact after CEO earlier stated no investments would be mothballed
BP has stated that it will assess its investments in the North Sea after the government announced a windfall tax on oil and gas operators. The chancellor, Rishi Sunak, drew up plans on May 26 for a 25% tax hike on taxes on North Sea energy firms, in a move that is intended to raise £5bn.
A sunset clause in legislation means that Sunak's "energy profits levy" will only be withdrawn once gas and oil prices return to historically more regular levels or by December 2025.
BP said on Thursday after the London stock market closed:
"Today's announcement is not for a one-off tax – it's a multi-year proposal. Naturally, we will now need to look at the impact of both the new levy and the tax relief on our North Sea investment plans."
The company's CEO, Bernard Looney, had said in early May that none of BP's planned £18bn UK investments would be terminated if a windfall tax were launched.
This debate over whether to tax a portion of the super-profits yielded by high oil and gas prices had led to a rift in government, with Sunak pressing to raise the money but Boris Johnson asserting that it could hinder investments.
Looney's remarks on investments, and the lack of strong resistance from other companies, are considered to have influenced policymakers to proceed with the tax.
Rival North Sea operators have privately accused Looney of sparking the debate. In February, he labeled BP as a "cash machine" for investors amid the energy crisis. A senior industry source stated:
"His comments that a windfall tax wouldn't hurt investment and that it's a cash machine have felt like he's been goading the government."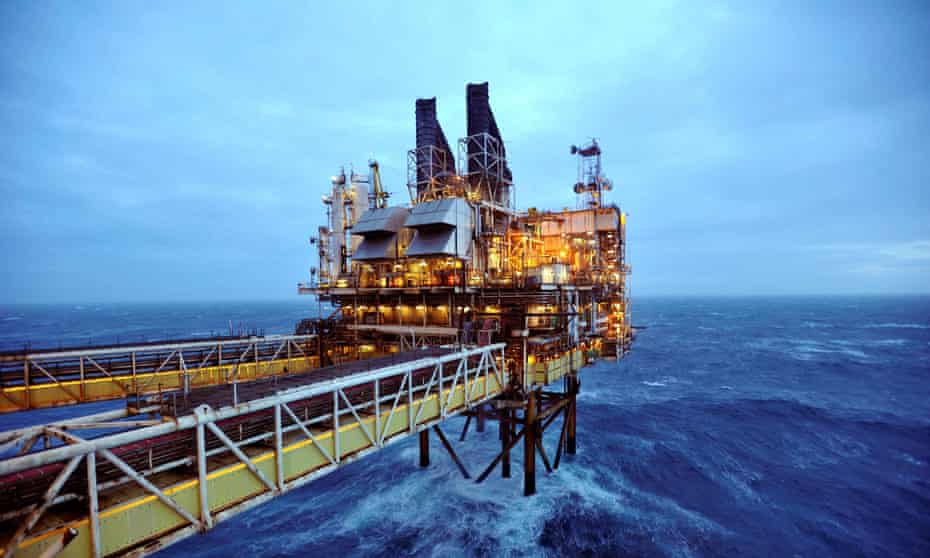 The windfall tax has been structured in a manner that Sunak expects will increase the Treasury's coffers while also triggering investment. Companies will get a "super-deduction" of 91p of tax savings for each £1 they invest.
Industry sources said that the rate was good but that the process of hiring oil rigs and obtaining licenses meant the tax regime might have ended by the time new projects have won approval.
Shares of BP and Shell increased by 1% as investors seemed at ease that the tax was not more burdensome. Shell said a "stable environment for long-term investment" was necessary if it was to pull off its planned investment of £20bn to £25bn in the UK over the next ten years.
The government said that the tax did not include electricity generators, as had been signaled, but that it could be in the time to come.