Georgia is a small country on the Black Sea. Reports state that the nation is getting ready to regulate its crypto market. Notably, Georgia accounts for nearly 1% of Bitcoin mining and has at least $1 million in under regulated crypto turnover each month.
Koba Gvenetadze, National Bank of Georgia Governor, told The Financial on April 4 that the central bank has already created a draft of the regulatory law per the needs of the international agencies.
Gvenetadze stated that the size of the Georgian crypto space is unknown, as a result of the lack of clear and defined regulation. Nonetheless, one estimate by the Council of Europe money laundering monitoring body, Moneyval, placed its monthly transaction volume at between 3.5 million and 5 million Georgian lari. That amount translates to $1.09 million to $1.64 million, monthly, as recorded in September 2021.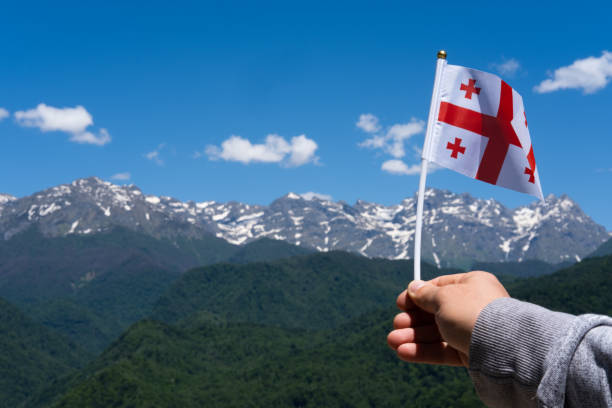 Moneyval advised the Georgian authorities to "strengthen the practical application of their measures to combat money laundering and financing of terrorism" at the time.
The upcoming legislation complies entirely with the international Financial Action Task Force (FATF) requirements, as confirmed by the central banker. The law was drafted with the help of the International Monetary Fund (IMF) staff.
For now, all financial institutions in Georgia are prohibited from offering virtual asset exchange and transfer services. In that context, clients engaged in activities with virtual assets are considered to be high-risk and are "subject to appropriate enhanced preventive measures."
Gvenetadze never specified a date for the introduction of the regulatory law in parliament. For many years now, Georgia has been home to a thriving crypto mining industry. The nation accounts for around 1% of the total Bitcoin hash rate, which is an exceptional return for a nation with a population of less than 4 million.
The country has lots of hydropower, though power shortages in the remote Svaneti region over the winter were attributed to many illegal private cryptocurrency mining activities. The national church stepped in desperate to salvage the situation from the harmful practice.
The church provided a spiritual injunction against the illegal activities. Free electricity is offered to the private residents in the region as part of an attempt to ensure that the country retains its population.