The United States Congress people may soon stop holding or actively trading crypto while in office after several members of the U.S House of Representatives pushed for a blanket ban on crypto trading among lawmakers.
In a January 24 letter addressed to Nancy Pelosi, the U.S. House of Representatives Speaker, and Kelvin McCarthy, the Minority Leader, 27 members of Congress proposed a blanket ban on crypto trading among all policymakers.
Among those who signed the letter were Illinois state representative and active member of the Congressional Blockchain Caucus Bill Foster, progressive Democrat Rashida Tlaib, a representative for Michigan, and Republican Matt Gaetz, state representative for Florida.
According to Stop Trading On Congressional Knowledge "STOCK" ACT of 2012, members of Congress can buy, sell, and trade stocks or make other investments, including crypto trading, while in office. Nonetheless, the provision requires lawmakers to report any acquisition, sale, or exchange over $1000 within 30 to 45 days.
In this case, the new letter noted that many lawmakers violated the STOCK ACT more than a hundred times in 2021, arguing that the provision provides minimal legal consequences for those failing to file on time:
 "It's clear the current rules are not working."

"Congress should close these loopholes by simply banning members from owning or trading individual stocks while in office. In addition to ensuring that members' access to information doesn't advantage them over the public when trading stocks, as the STOCK Act sought, this would end the potential corruption of lawmakers pursuing policy outcomes that benefit their portfolios."

"There is no reason that members of Congress need to be allowed to trade stocks when we should be focused on doing our jobs and serving our constituents. Perhaps this means some of our colleagues will miss out on lucrative investment opportunities. We don't care. We came to Congress to serve our country, not turn a quick buck."
It is worth noting that Senators Jon Ossoff and Mark Kelly also tabled similar legislation before the Senate on January 12. At the time, Ossoff referenced survey results from advocacy group Convection State Action, which suggested that lawmakers and their spouses should not be allowed to trade while in office, with more than 75% supporting the move.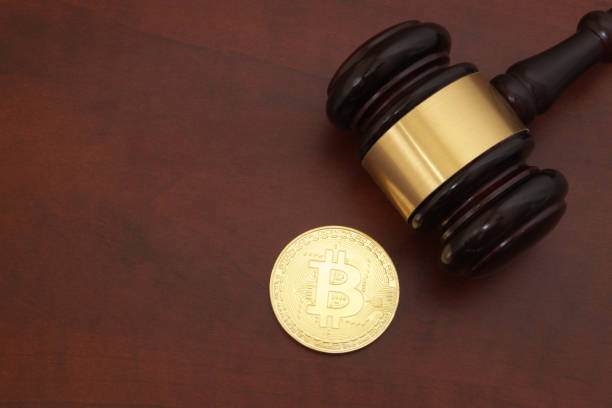 Meanwhile, although Speaker Pelosi successfully received the letter, she is yet to respond to the house members. However, in a past interview in December last year about a possible ban on crypto trading among lawmakers, Pelosi responded:
 "We're a free-market economy — they should be able to participate in that."
In December 2021, Democrat Alexandria Ocasio said that members should neither hold nor trade individual stocks and digital assets like Bitcoin (BTC), arguing that the move would allow them to remain impartial about policymaking.
Earlier last week, reports emerged that seven members of the Congress from both houses had invested in crypto during their time in office.
Jefferson Van Drew, New Jersey Representative with $250K crypto investments in 2021, and Wyoming Senator Cynthia Lummis with $100K investments in 2021, were among those who made crypto investments while in office.