The monetary authority of Russia has called for a blanket ban on domestic cryptocurrency trading and mining in the country, with the Russian central bank now seeking to introduce stern punishment to all violators.
In a report titled "Cryptocurrencies: Trends, Risks, and Measures," published on January 20, the central bank of Russia compared cryptocurrencies to a Ponzi scheme, calling for a complete ban on their use in the country.
The Russian monetary authority argued that crypto assets are highly volatile and are today used as a tool for illegal activities. Moreover, the report warned that crypto poses some risks to the financial system, consequently taking money out of the national economy:
"Potential financial stability risks associated with cryptocurrencies are much higher for emerging markets, including Russia."
The central bank demanded a complete ban on over-the-counter (OTC) trading, peer-to-peer crypto exchanges, and crypto mining, citing that mining creates new supplies. According to the central bank, crypto mining could undermine the existing green power agenda and disrupt the energy supply in the country:
"Crypto mining creates a non-productive electricity expenditure, which undermines the energy supply of residential buildings, social infrastructure, and industrial objects, as well as the environmental agenda of the Russian Federation."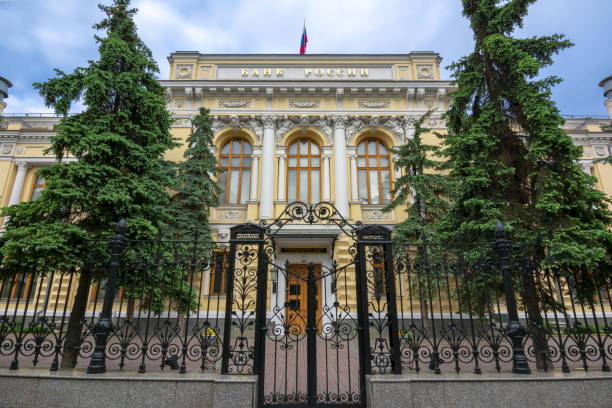 Notably, Russia emerged as the third-largest Bitcoin (BTC) mining hub following the Chinese crypto ban in May 2021. If the Russian central bank successfully enacts new proposals, the move could lead to another exodus and realignment of the world's crypto mining map.
According to a recent Bloomberg report, Russia's Federal Security Service (FSB) was acting behind the advance of the crypto ban in the country, having convinced central bank governor Elvira Nabiullina to pursue a prime course. The report revealed that the FSB was worried about the increasing untraceable funding to the opposition parties and media via crypto.
Meanwhile, the Russian central bank has designed the new report for public discussion, with comments and suggestions welcomed until March 1, 2022, before the Russian central bank submits these proposals for legislation.
For some time now, the central bank of Russia has remained skeptical of cryptocurrencies. However, the few signs of President Vladimir Putin's interest in cryptocurrencies suggest that the Russian government might in the future opt to regulate the decentralized industry rather than ban it.