The latest data finding suggests that the Kingdom of Morocco is the leader for Bitcoin trading in North Africa despite the lack of a proper regulatory framework in the country.
According to a Triple A's survey, a Singaporean cryptocurrency data provider and aggregator, an estimated 0.9 million people, or roughly 2.4% of the total population, currently hold digital assets in the country.
The new survey now ranks Morocco as a leading country in crypto trading within North Africa. It also ranked Morocco among the top 50 holders of crypto population percentage, just ahead of Portugal.
Data from Useful Tulips, a peer-to-peer (BTC) trading tracking platform, confirmed the crypto trend in Morocco, with the North African country only following Saudi Arabia in the Middle East and North Africa region.
Unfortunately, it remains illegal to trade Bitcoin and other digital currency in Morocco since lawmakers enacted laws halting crypto trading in the country in 2017. The ban has not thwarted crypto adoption in the country, with recent data analysis confirming that massive crypto enthusiasts continue to circumvent the ruling and join the crypto space.
Nonetheless, since then, the Moroccan foreign exchange office halted its support on cryptos, labeling them as "hidden payment systems unbacked by any financial institution."
According to Useful Tulips, the Egyptian pound is increasingly gaining on Moroccan Dirham for Bitcoin trade, running just $20,000 short behind Morocco.
It also remains illegal to trade Bitcoin and other cryptos in Egypt. However, the tiny percentage of its 102 million populations and $360 billion GDP that participated in illicit trading made significant results.
Interestingly, to boost the "uncertain crypto future" in the region, Harmattan Energy is currently installing one of Africa's largest wind power plants in Morocco.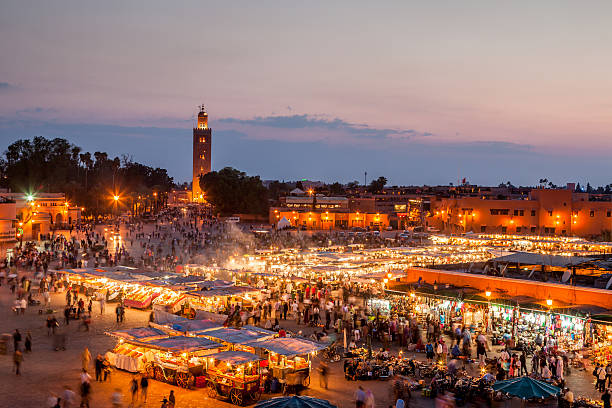 The 900MW project set in the Sahara region Dakhla will facilitate power to "blockchain computing" before the country sets a crypto regulatory framework that would allow Bitcoin mining and crypto trading.
Upon completion, Harmattan intends to sell at least 20% of its electricity output back to the Moroccan government, the move that will possibly make the government change its stance on digital assets. Harmattan expects its first result before the end of Q1 this year.
Elsewhere, in April 2021, crypto exchange Binance added support for crypto purchases using the Moroccan Dirham via Simplex. The option operates similarly to Naira's purchases for Bitcoin in Nigeria. Although it is still not easy to acquire Bitcoin using Binance in Morocco compared to the UAE, which has direct fiat on-ramp, the move is a promising start.
Meanwhile, it is still unclear whether legislators will withdraw the Bitcoin ban in the country. As it stands, Morocco will continue leading North Africa in crypto adoption even though the move remains an underground activity.