Ten U.S lawmakers from both political parties have jointly called for a revision of crypto provision in the new Infrastructure Bill that was passed into law on November 15.
This joint petition appears a few days after Sen. Lummis(R-WY) and Sen. Wyden (D-OR) introduced a similar proposal seeking a legal definition of several key crypto provisions in the newly passed Infrastructure Bill.
The Congress people led by Rep.Darren Soto from Florida seek changes on tax reporting rules for crypto brokers and transactions over $10,000 as currently stipulated in the new Bipartisan Infrastructure Bill.
Notably, the group challenging the new bill includes Soto alongside Representatives Ro Khanna, Stacey E. Plaskatt, Eric Swalwell, Tim Ryan, Susan Wild, Marc Veasy, Jake Auchincloss, Al Lawson, and Charlie Crist jointly calling for a review to section 6045(c)(1) in the tax code under the Bipartisan Infrastructure Framework (BIF).
Many experts have repeatedly warned that the controversial bill could see miners, validators, and wallet developers considered brokers for tax purposes.
In that context, the new proposal calls on House Speaker Nancy Pelosi to exclude this group since they do not involve themselves in brokerage services.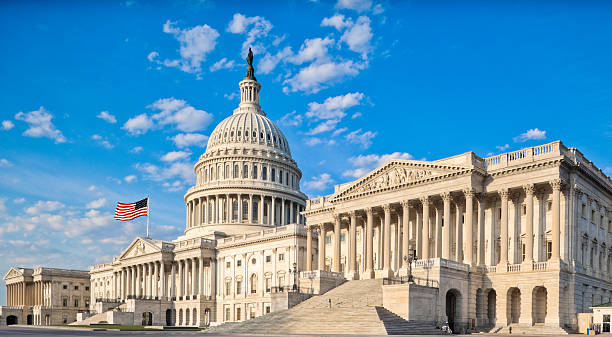 Moreover, the Senate has also addressed concerns over negative market effects and how the United States will sustain its rate of technological innovations if those provisions remain unchanged.
 "As it is written today, the BIF would increase uncertainty in the cryptocurrency industry, pick winners and losers, and thwart IRS efforts to accurately tax cryptocurrencies, all while ending our country's competitive edge against other countries on the digital asset marketplace."
The Senate House has also stood in solidarity to push for the review of the tax reporting requirements in the BIF bill, with Democrat Sen. Ron Wyden and Republican Sen. Cynthia Lummis seeking the same amendments to protect American innovation.
In this case, the two sought a legal definition of the term "broker" in the BIF to ensure Americans pay the taxes they owe, and:
"the law does not apply for individuals developing blockchain technology and wallets."
Following the same suit, Republican Senator Ted Cruz introduced a similar legislation on November 16 to review the tax code in the BIF. At the time, Cruz described the new reporting rules as a "devastating attack" on the crypto industry.
His concerns reiterate the views from Democratic House Representatives that the current crypto provision will stifle American innovation and "endanger the privacy of many Americans."
In the meantime, many lawmakers have started to understand how the cryptocurrency industry works, with some reportedly regretting their past perceptions.
On November 17, U.S Congress Joint Economic Committee held a special hearing dubbed "Demystifying Crypto: Digital Assets and the Role of Government." During this hearing, the joint team discussed extensively the tax entities that should govern the functionality of centralized exchanges, and all agreed that privacy and security are key issues.