As Bitcoin (BTC) continues to gather more mainstream attention, the crypto-centric startups are also scoring funding from Venture Capital firms to become cryptocurrency unicorns.
The second half of 2021 is almost halfway and there is already a surge in the number of unicorns that are emerging in the crypto space as years of resistance towards cryptocurrency from mainstream investors begin to fade.
Since the start of this year, over 50 crypto and blockchain-related projects have risen to reach the coveted unicorn status, with market experts and analysts predicting that there is more to come in the coming months.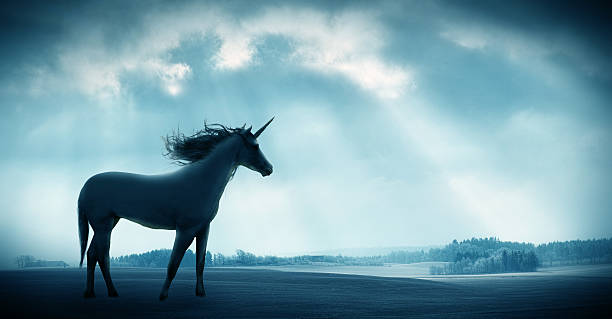 By description, a unicorn is a firm that has been valued at over one billion dollars by venture capitalists. Several examples of unicorns in the mainstream include the likes of Uber, Airbnb, and Elon Musk's Space X that have all managed to attract a valuation in the tens of billions of dollars.
In the cryptocurrency sector, Coinbase, the US-based crypto exchange, is a great example of how fast companies in the crypto space can rise to prominent status.
With the likes of Blockchain.com, Amber Group, and OpenSea coming to the front to join the exclusive club of firms valued at more than $1 billion, analysts project that the list will continue growing with the mainstream adoption of crypto and blockchain increasing significantly.
BlockFi
On top of the list of the promising companies that might reach unicorn status soon is BlockFi. The New Jersey-based financial services firms for the crypto users managed to close its Series D funding round at a staggering $350 million in March 2021, setting its value at $3 billion.
Launched in 2017 by Zac Prince and Flori Marquez, BlockFi has had an incredible round in terms of funding, taking into consideration that the firm just managed to raise $50 million in its Series C funding round in 2021.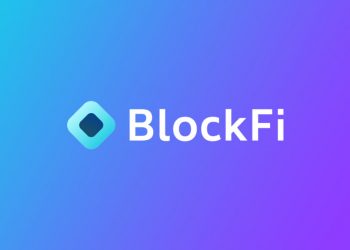 BlockFi offers various products to retail crypto investors including a crypto exchange together with an interest-bearing account and crypto loans that are issued at low interests. This startup now boasts of being one of the few crypto exchanges that feature zero commissions and transaction fees.
With all these perks, BlockFi has seen its user base grow rapidly from around 10,000 at the end of 2019 to over 250,000 retail clients and 200 institutional investors and counting. Taking into account its latest funding round, BlockFi's raised equity now hovers at $450 million since its launch.
Bitpanda
Next on the list is Bitpanda which was previously known as Coinmal. This Austria-based startup and crypto brokerage service company reached a $1.2 billion valuation after a Series B funding round that enabled the firm to raise around $170 million.
That funding round was spearheaded by Valar Ventures, a New York-based venture capital company that was launched in 2010and it comes with support from partners like DST Global. Valar Ventures has been mainly testing the waters of crypto startups and is also an investor in the Robinhood trading app.
While riding on the increasing popularity and acceptance of cryptocurrency, and the current bull market that is increasing the revenue of the crypto market-network and infrastructure providers, Bitpanda's latest round is a notable step forward from its Series A funding round about a year ago when the company raised $52 million.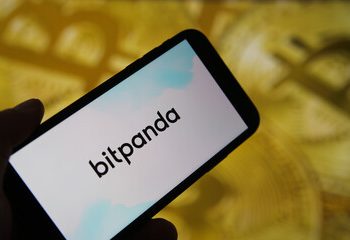 Based on a statement by Bitpanda CEO Eric Demuth, the firm has remained profitable for the last four years of its existence, therefore highlighting to investors a significant ambition for the firm's aim at becoming the leading crypto payment and exchange platform in Europe. Demuth commented:
"We are profitable, and we have been for four years, but in September we changed strategy and wanted to become 'the' investment platform for all Europe."
The Bitpanda CEO also said that the firm is looking for more partners to access more capital and top talent. In the terms of quality of services, Bitpanda is considered a reputable and fast service, and a cheap alternative for cryptocurrency investors and traders.
Fireblocks
In Q1 2021, the cryptocurrency and blockchain infrastructure provider Fireblocks raised $133 million in its Series C funding round. This startup helps companies to eliminate the complexities of working with digital assets. It went on to add $310 million after its Series D round on July 27th.
Fireblocks' most recent fundraising pushed its valuation to around $2.2 billion within five months only. Taking into account its latest financing, this New York-based startup has so far managed to raise about $489 million since its launch.
The company has seen its user base grow considerably since the start of 2021 from around 150 to 500 clients. The firm's yearly recurring revenue has also surged by over 300% in the past two quarters of 2021.
Michael Shaulov, the company's CEO and co-founder, said that they "expect to end the year up 500%."
2021 has seen a valuation boost for the company considering that the firm's yearly recurring revenue last year saw a growth of 450% compared to 2019. Shaulov commented on the boosted valuation:
"We've already adjusted our revenue prediction for 2021 three times."
Bakkt
After going public through a merger with VPC Impact Acquisition Holdings in January 2021, the company's valuation was pushed to $2.1 billion. Bakkt is backed by Boston Consulting Group and Microsoft. The Bitcoin futures exchange received $207 million in cash together with another $325 million from other investors. Intercontinental Exchange (ICE) also invested $50 million in the firm.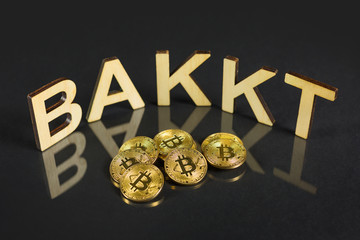 The funds acquired by Bakkt are expected to finance the firm's move toward a focus on consumer applications for digital assets. Based on reports, more than 400,000 clients had pre-registered for the Bakkt app as the platform supports over 30 loyalty programs.
Bakkt offers cryptocurrency trading and payments features with an entirely regulated Bitcoin derivatives futures and options market.
CoinDCX
Indian crypto exchange CoinDCX said that it has raised $90 million in a Series C funding round. This Mumbai-based startup will go down the history lane as India's first crypto business to reach unicorn status after the investment round that was spearheaded by B Capital Ground and participation of Jump Capital, Block.one, Coinbase Ventures, and Polychain.
Today, CoinDCX has already gathered over 3.5 million users intending to use the funds from its latest fundraising rounds to speed up the user onboarding process for each 50 million users in India.
In an official announcement, CoinDCX CEO Sumit Gupta said:
"The company will be joining hands or enter into partnerships with key fintech players to expand the crypto investor base, set up a Research and Development (R&D) facility, strengthening the policy conversations through public discourse, working with the government to introduce favorable regulations, education, and amping up hiring initiatives."
That move by CoinDCX comes at a time of major regulatory uncertainty from the Indian government regarding its stand on cryptos. While regulatory infrastructure proposals have been submitted by many market players, the Indian government has continuously condemned the use of cryptocurrencies.
Blockchain.com
Previously known as Blockchain.info, the platform is a majorly popular cryptocurrency wallet and exchange that has managed to grow considerably since its early inception back in 2011. Boasting more than $800 billion in crypto transactions to date, Blockchain.com raised about $120 million in a funding round that brought the platform's value to more than $1 billion.
Blockchain.com launched as a blockchain explorer that supported access to Bitcoin's blockchains and all its transaction data, ranging from the number of confirmations for every transaction to fees charged, and wallet addresses.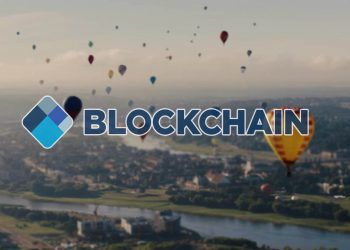 Currently, the platform serves more than 30 million active users and has since seen its user base triple in the last 12 months. Blockchain.com has developed support for the exploration and crypto exchange of other blockchain-based cryptos besides bitcoin.
Soon after raising $120 million in the funding round, Blockchain.com proceeded to raise another $300 million in March 2021, setting its value at a staggering $5.2 billion. That was part of the firm's Series C round that saw the participation of venture capital companies like VY Capital, DST Global, and Lightspeed Venture Partners.
Institutional Capital Flowing Into Crypto
With every bust and boom cycle of Bitcoin, the crypto market will continue to grow as the market experts project that the unicorn herd is expected to grow further before the end of 2021. The first movers in the crypto industry are beginning to reap their fortunes after several years of hard work via the many phases of cryptocurrency volatility.
As more companies continue to reach unicorn status, evidence of the cryptocurrency market moving gradually but steadily into maturity has now become evident. There is a notable increase in the flow of institutional capital into the cryptocurrency industry and with that, it is just a matter of time before cryptocurrency goes mainstream.