US aerospace manufacturer projects that demand will bounce back in 2024 despite the COVID-19 crisis. Boeing has said that the pandemic will leave a manageable imprint on the commercial aviation industry, presenting a ten-year market overview that is 7% lower than before the pandemic struck but still features nearly 20,000 new planes.
Boeing has struggled in recent years from the disruption and stop of deliveries of its wide-body 787, to the dark shadow arising from the 737 Max's two fatal crashes, compounded by gutted demand for air travel in 2021. Its yearly outlook on September 14, 2021, tries to project the long-term state of the sector, not Boeing's sole fortunes.
Aircraft Deliveries
Boeing put global passenger jet deliveries by all manufacturers at 19,330 up to 2030. The sum is 7% less than projections made in 2019 but not as severe as an 11% drop in demand that was projected late 2021. Darren Hulst, Boeing's vice-president of commercial marketing, said:
"We've lost about two years of growth. You can't get around it."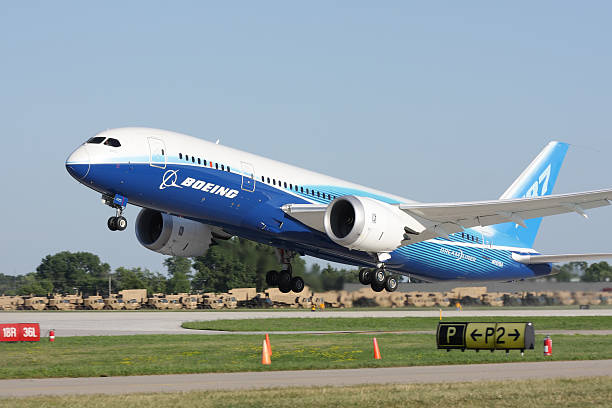 But despite this pandemic, Hulst explained that the aviation sector would return to the long-term trends of 4-5% annual growth by 2025, knocking just 'a couple of thousand' aircraft from Boeing's 20-year projection of 43,610 deliveries.
Boeing's projections and assumptions included global economic growth that grows at a rate of 2.7% per year, and passenger and cargo traffic that each grows by 4%. Boeing's chief strategy officer, Marc Allen, said that the Chicago-based firm was getting ready for growth, with the executive saying that global travel would eventually recover to pre-pandemic levels by early 2024.
The aircraft manufacturer also said that domestic travel would entirely return in 2022, regional travel in 2023, and long-haul international travel in the coming year. Allen said:
"Passenger behavior, snapping back to travel, is an underlying fundamental that gives us a lot of confidence."
Boeing also forecast that the aerospace and defense market would have a value of $9 trillion (€ 7.6 trillion) in the coming 10 years, with $3.2 trillion from services, $3.2 trillion from commercial planes, and $2.6 trillion from the defense. The aircraft manufacturer raised its projection from $8.7 trillion in 2019 and $8.5 trillion in 2021.
The Averages
Boeing said that jet retirements would surpass historical averages as the pandemic kept going. The firm now anticipates between 20% and 25% of the global fleet to be retired over any 5 years, up from 15% traditionally.
The low-cost carriers would continue to lead the way out of the downturn as they have already done in the past, Allen explained. The single-aisle jets that are popular with these carriers would represent a bigger share of the market in the next 20 years, surging from 64% to 68%.
Hulst stated that Boeing expected to see growing demand for dedicated freighters to move cargo. With the global supply chains currently strained, more goods were being shipped by air in 2021, although there were fewer passenger flights where cargo could be stowed in the hold.
There were 2,010 freighters globally in 2019, and Boeing anticipates that to grow to 3,435 by 2040.