With non-fungible tokens (NFTs), the future of art seems to be in the palm of your hands. Here is a good look at the most renowned artists diving into NFTs currently.
For nearly 1,000 years, the world of art has remained the same for the most part. Traditions have always revolved around the artists selling their work to museums, individual collectors, or galleries. In return, these artists would get a market value for their work which was mostly kept in private vaults and just displayed to the public ever so often.
With the advent of NFTs, a majority of the artists can now take their work and give it up for sale as a digital collectible. Through the blockchain-enabled digital assets, the artist cannot just maintain ownership of a piece of the art that they create but also gain some royalties from sales that are made in a secondary market.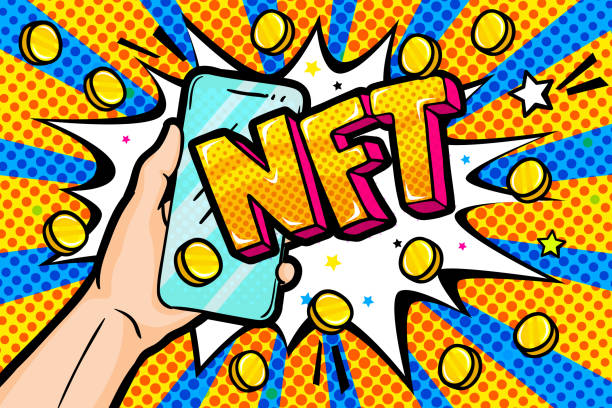 Undoubtedly, the NFTs are altering the modern art space as artists no longer have to rely on the museums and galleries as their only medium via which they can sell their work. The shift in perspective has created massive freedom and options in the artists' work while simultaneously introducing new audiences and a new stream of traditional artists to NFTs. Some of the most talented and renowned contemporary artists have now joined the non-fungible tokens world.
Philip Colbert
With a major background in contemporary and revolutionary art and graphic design, Colin Philip Colbert was already a renowned rising star of the pop art world before joining the nascent NFT space. The British modern artist even went as far as receiving the praise of legendary designer André Leon Talley.
Colbert got his start as an undergraduate at the University of St Andrews in Scotland. Later, he moved to London's then-emerging East End art scene. It is at this place where he conceptualized the project that would grow into Lobsteropolis.
According to Colbert's first Lobster University project, Lobsteropolis is a digital city that is created on Decentraland's blockchain-based virtual world. It features composite elements of Colbert's work from many international art shows, exhibitions, and museums.
This ambitious project provides an exclusive glimpse into an emerging sector that consists of an intersection between the art industry and blockchain technology. Moreover, it features an open virtual world environment that enables people to freely interact with each other and the art.
For now, Colbert's work has attracted the praises of many renowned personalities in the art world. Some of these personalities include a world-renown art auctioneer and curator, Simon de Pury, and Charles Saatchi who is a contemporary art collector and a businessman. Colbert mentioned that the digital space enables him to extensively explore the narrative of his art in a new way.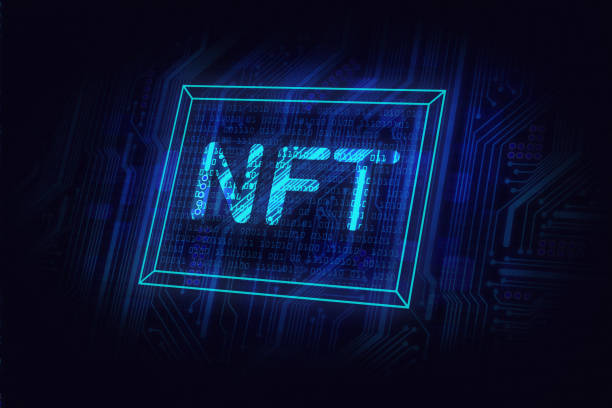 One of the most notable features of Lobsteropolis is a hybrid artwork and musical performance feature that is titled Lob-Ster De-Vo. It is a rock band-themed multimedia experience. Notably, this city is not just an art exhibition, it is also an interactive virtual world.
As it stands today, Lobsteropolis pushes the boundaries of virtual and augmented reality in a gameplay experience that enables users to interact with their colleagues, counterparts, and peers while creating multiple layers of fantasy.
Damien Hirst
Recently, Hirst launched 'The Currency' project that features 10,000 NFTs corresponding to the physical prints of his five-year-old artwork that is now stored in vaults. These non-fungible tokens will cost the buyers $2,000 per piece and will be made available for purchase by the end of this month.
NFTs are now changing the world and the art scene is increasingly looking toward cryptocurrency, nonetheless, for Damien Hirst, it is not all about involving himself in a get-rich-quick scheme that is portrayed all over the mainstream media.
The English artist and entrepreneur was once one of the youngest modern artists who dominated the United Kingdom art scene in the 1990s and is the region's richest artist who is still alive, according to reports.
The Currency project is expected to blur the lines between nonfungibility of art and money and fungibility, as the collectors of Hirst's NFTs will have the option of getting the physical painting or the non-fungible token version of the painting. Notably, the NFT will be a high-resolution photo of the physical painting.
While speaking to reporters, Hirst explained that he used to give lots of art away and he would be frustrated whenever people would end up selling the art.
"I suppose this whole project is like a test. It's like when you walk downstairs in your house if you got a painting and it's not long before the spot represents a dollar sign."
Other highlights of Hirst's work include a 2008 sale of the "Always Beautiful Inside My Head Forever" project. This project sold for more than $220 million in a direct sale at an auction, and the "For the love of God" project entailed a diamond-encrusted skull that sold for $100 million.
While speaking in an exclusive interview, Hirst mentioned that he was angered by applications like iTunes that take ownership away from the musicians and applauded NFTs for their massive contributions in helping the artists to maintain ownership of their creations.
Grimes
Another artist making a debut into the NFT landscape is Grimes. She is renowned for her exploration of synth-pop music and experimental art and she recently sold her digital artworks for a whopping $6 million in an auction of Nifty Gateway. The artwork features a series of one-of-a-kind distinct visual and audio artworks.
One particular piece is known as "Death of the Old" sold for more than $350,000. A chunk of these sales amounted to over $6 million and it originated from individual pieces of art that consisted of thousands of copies that sold for $7,500 each.
The Canadian singer who doubles up as a visual artist already managed to be a crucially acclaimed pop star long before joining the NFT space. Her electronic pop music and her relationship with the Tesla CEO Elon Musk has brought to her a massive following of more than 1.9 million people on Instagram.
She showcases her versatile talent in writing through her NFT artwork. She also produces and edits her music on her own.
Huang Heshan
Huang Heshan's latest non-fungible token-based real estate art is "Bu Tu Garden." It is scheduled to be showcased at the Taobao Maker Festival. The young Chinese artist who originally assumed that all that is blockchain-related would be "very complicated and troublesome to operate" admits to his surprise that working with the NFTs is quite easy.
Huang is set to launch his virtual "Bu Tu Garden" project at Taobao Maker Festival, a yearly event that celebrates Chinese art and entrepreneurship. Taobao is an Alibaba-owned platform that will be showcasing NFTs for the first time since the start of the festival in 2016.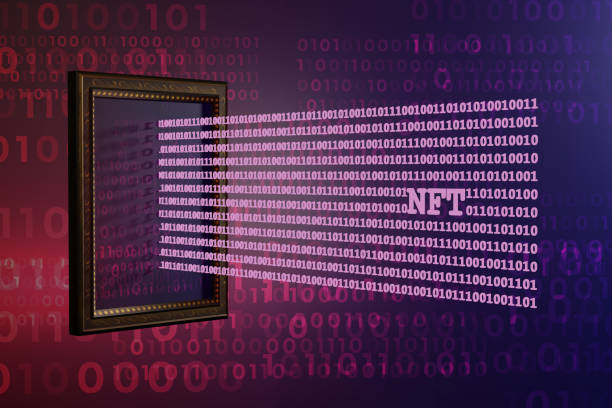 Huang's debut NFT art project is supported by the NEAR blockchain protocol. It comprises a virtual real-estate landscape that features over 1,000 virtual structures, 1,000 parasols, and 300 high-end family villas.
With an extensive background in fine arts, Huang's Bu Tu Garden is created to take after the local tastes of Chinese streets in a wild design that filled with vibrantly colored trees that are inspired by the story of a fictional real-estate tycoon who is very dedicated to building up-market housing for the less fortunate.
Antonio Tudisco And Steve Aoki
Antoni Tudisco is an established creative director and 3D visual artist who comes from Hamburg, Germany. He boasts of an extensive background in media management together with web design and development, among other fields of study.
This fashion enthusiast and designer has worked with top brands like Versace, Adidas, Puma, and Nike. In the process, he has garnered the attention of artists like Will Smith. Moreover, he owns TUDISCO STUDIO, which he unveiled recently at a runway show in New York City.
Today, Tudisco is making its debut into the NFT space by working with American music producer and DJ Steve Aoki to set up the "Dream Catcher."
For now, the artwork has so far earned over $4.29 million and it entails a collection of NFTs that can be redeemed in the form of a physical screen that displays the artwork. Besides Tudisco, Aoki has also joined hands with motivational speaker Tom Bileu to launch the "Neon Future" NFT set.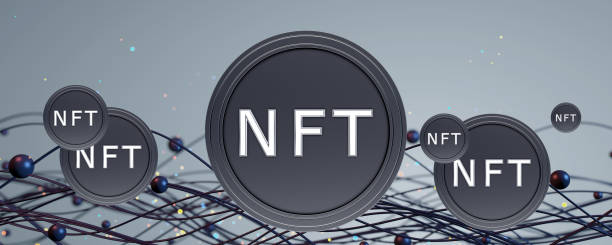 How Technology And Art Intersect
While modern art is slowly becoming an increased augmentation with the technology powering it, some still think that there will always be a place for traditional artwork in the galleries and auction houses. Nonetheless, one of the best aspects of non-fungible tokens is that they give a chance for the new artists to get a thriving market for their art, mainly for the artists who cannot enroll in the prestigious fine art graduate programs.
With the NFTs, artists have a chance to sell their work directly to the collectors and without any need for intermediaries. They do not need to worry about financial, geographical, and educational barriers anymore. Are the NFTs the future of contemporary art?