Bitcoin's (BTC) current price slump has failed to dampen some of the experts' optimism about the world's largest crypto. In a new survey conducted by personal finance comparison platform Finder.com, 50% of the respondents think that Bitcoin will exceed fiat money, or the central bank-issued currencies, by 2040.
While this sampling is considerably narrow, Finder.com mentioned that the report was based on a panel of 42 crypto experts and it shows that BTC's price crash from April's all-time high did not affect the long-term perspective of crypto professionals.
The same survey revealed that nearly half of the respondents expect to see the moment that Bitcoin surpasses global finance in a process known as hyperbitcoinization in the coming 20 years.
A third of the participants think that the event will happen before 2035, while 44% forecast that Bitcoin will never become the dominant form of global finance. El Salvador's move to recognize Bitcoin as legal tender is believed to be the beginning of developing nations' adoption of bitcoin as the primary currency.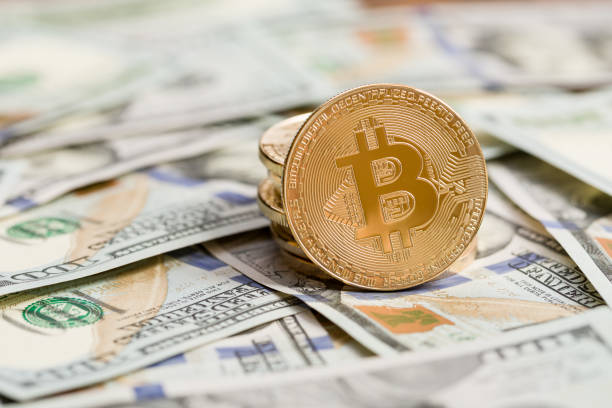 33% of the crypto experts anticipate that the flagship crypto will become the most common form of money in developing countries in the coming ten years. Another 21% think that we will see mass adoption, although it will take more than ten years to achieve that.
One thing the panelists agree upon is the environmental impact surrounding Bitcoin mining. A staggering 93% anticipate the green energy debate will continue to hurt BTC, with 31% saying that energy consumption will considerably impact the price.
Yet, over half of the experts do not think moving to an environmentally friendly Proof-of-Stake (PoS) model is the solution despite the possible price repercussions, with 66% of the respondents calling the Proof-of-work (PoW) model a "necessary evil."
Kraken Head of Growth Dan Held said that Bitcoin has a great opportunity of becoming the world's reserve currency, although it will take more than ten years. He mentioned that in developing nations, Bitcoin is majorly valuable for avoiding censorship, while in the Western world, BTC is attractive as a hedge against central banks' money-printing.
Will Bitcoin take over the financial world or will the Dollar continue dominating the space as the haven currency?