AZ Alkmaar is scheduled to become the first professional football team in the Netherlands to pay its staff and players salaries in Bitcoin (BTC). In an official statement posted on the club website on July 1, 2021, the Eredivisie side unveiled crypto broker Bitcoin Meester as its official and exclusive crypto partner until mid-2024.
The team finished third in the 2021/2021 Dutch football season. Based on the announcement, the sponsorship deal will be finalized entirely in Bitcoin, with the club confirming its intentions to keep the BTC funds on its balance sheet.
Furthermore, AZ Alkmaar will reportedly start paying its players in Bitcoin. The club joins a growing list of sports franchises that are adopting bitcoin for paying professional athletes.
The appeal of Bitcoin and crypto is high for AZ's commercial director Michael Koster who influenced the club's decision to adopt bitcoin. He said:
"The cryptocurrency market is booming, with an exponential growth of users in recent years."
Koster said that non-crypto entities like football teams need the guidance of knowledgeable and established market participants like Bitcoin Meester. Notably, the crypto broker is one of the few licensed crypto companies by the Dutch central bank.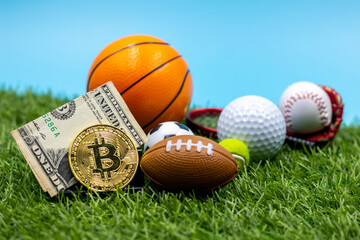 Cryptocurrency regulations appear to be a major topic of discussion among the regulators and authorities in the Netherlands, with one government official insisting on a complete bitcoin ban.
Crypto firms are increasingly entering into different sponsorship deals with sports teams to enhance brand recognition and expand their business operations. Based on previous market reports, Crypto.com recently announced a global partnership with Formula 1.
From the National Basket Ball Association to Major League Baseball, many American sports franchises and star athletes are also publicly embracing crypto and Bitcoin. Last month, 7-time Super Bowl champion Tom Brady inked a celebrity crypto-endorsement deal with the giant FTX crypto derivatives exchange.