HSBC, a global banking giant, has said that it has been successfully onboarded to the regional Know-Your-Customer (KYC)-focused private blockchain that is backed by Dubai's government. HSBC aims to enhance the KYC process for local investors and corporate clients by leveraging blockchain technology.
In that context, HSBC is the first overseas, and the fourth founding member to go live on the "UAE KYC Blockchain Platform." The platform was developed by the Dubai-based Department of Economic Development, known as 'Dubai Economy.'
The UAE KYC Blockchain Platform is transforming into a national ecosystem for the exchange of authenticated know-your-customer data between the licensing authorities and financial institutions operating within the United Arab Emirates.
Based on a publication by Gulf News, HSBC's addition to this platform offers the investors the option of digitally opening an account with the international bank using all data that has been validated by another bank through the blockchain.
Omar Al Mehairi, Dubai Economy's director of development, praised this platform for boosting efficiency savings and improving the general business climate in the UAE, saying:
"The UAE KYC Blockchain Platform has transformed the investor bank account journey by significantly reducing the time it takes to establish relationships with banks. This will positively improve UAE's ranking in the global Ease of Doing Business index."
The platform was launched in February 2021 and enables banks to reroute the process of identity authentication, which can be a long and expensive process using traditional strategies.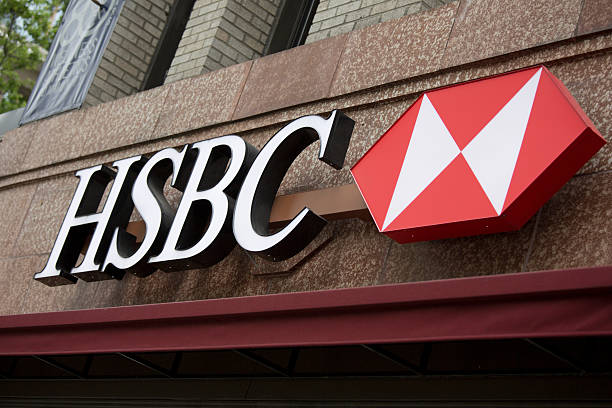 Interestingly, the KYC Blockchain membership includes major local banks and financial institutions like Abu Dhabi Commercial Bank, Emirates Islamic, RAKBANK, Emirates NBD, Mashreq Bank, and the Commercial Bank of Dubai.
Today, the Middle East is creating foundations that will enable it to become a digital finance hub with Dubai acting as its epicenter. In March 2021, reports emerged that the Dubai Financial Services Authority (DFSA) was continuing with its efforts to set up a standardized infrastructure for crypto regulations in the city.
Nevertheless, in May this year, the authorities issued a warning about Dubai Coin, a crypto labeling itself as the "official digital currency of Dubai" that was never authorized by the authorities.