An exploration into the North American nation's crypto landscape currently and what it means for the future of the digital asset sector will show where it is heading. Digital currencies are rapidly becoming more mainstream within the Canadian financial sector. Together with that increased rate of adoption, Canada has been relatively successful at developing a stable regulatory environment.
Back in 2014, Canada established itself as a strong leader in the global digital asset space when the Canadian Parliament became the first government in the entire world to pass a national law on digital currencies. Since then, the Canadian regulators have now remained fairly proactive in their approach toward crypto, taking a cautious yet optimistic stand while trying to promote innovation while still protecting a lot of investor interests.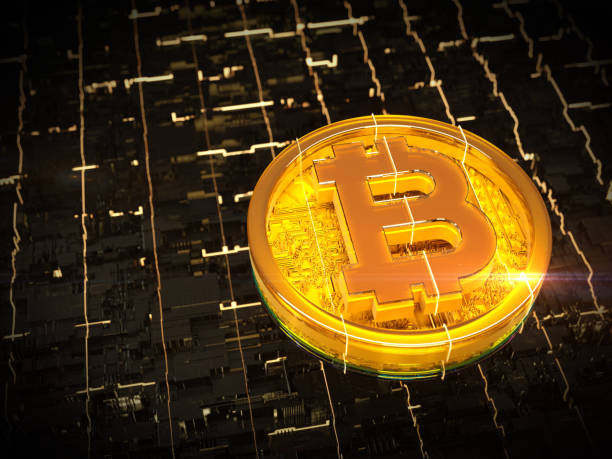 Regulatory Support For Digital Asset Innovation
When compared to the other international jurisdictions that either impose strict policies or harbor a laissez-faire attitude, Canada's supportive environment to crypto is reflected in some of the options that are offered to startups that are experimenting with digital asset technology.
For instance, the Canadian Security Association's (CSA) sandbox initiative supports financial technology (fintech) companies seeking to provide innovative products by carefully vetting business models through live-testing environments.
Furthermore, the Ontario Securities Commission (OSC) LaunchPad is already working with financial service companies to keep regulation aligned with digital innovation and encourage the development of services, products, and applications that meet compliance standards needed by securities laws.
Adding onto these services that are aimed at innovators seeking to collaborate directly with financial regulators in the context of their particular business model, regulators have also published wide and comprehensive guidance on navigating the applicable legislative infrastructure.
The Dichotomy Of Digital Asset Legislation And Regulation
The need for adequate regulation has polarized the crypto space ever since it was introduced. Enterprises and investors are yearning for processes, for which having a definite regulatory framework is compulsory.
On the flip side, an over-regulated economy may isolate Canadians from integrating with the general digital asset sector, forcing investments to be channeled overseas. Many now wonder, what is a good balance between the two?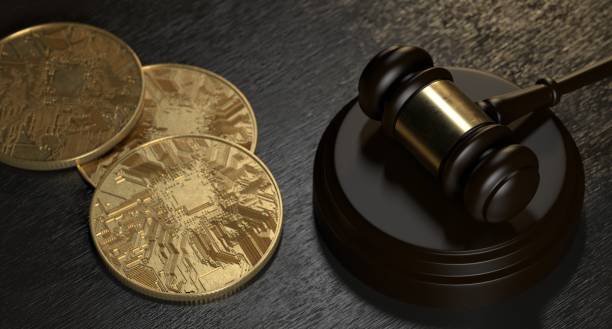 The early supporters and adopters of blockchain presumed that its unique qualities of disintermediation make it overly insusceptible to regulation. They also argued that crypto had been developed as a solution to the strict public oversight of financial markets. With that assumption, most token issuers before mid-2017 majorly ignored securities law registration needs that are meant to protect the investors and support fair markets.
Nevertheless, reliable legal remedies are important for the protection of individual rights and are integral for a functionally accountable jurisdiction. Mainly within the financial industry, where investors are highly vulnerable to risk, adequate regulation minimizes consumer exposure to harm and is integral for maintaining market integrity.
For instance, it is now well known that Canada-based firms that deal with crypto, including cryptocurrency exchanges, must register with the Financial Transactions and Reports Analysis Centre of Canada (FINTRAC) as a money services business (MSB).
Registration means that the enterprises are subject to some form of regulatory oversight and reporting needs. Due to these legislative obligations, the fraudulent actors are most likely going to be squeezed out of the space to make some room for legal operators who can offer higher levels of investor protection.
This legalization of the digital asset sector is mainly the reason why trading platforms are welcoming lots of progressive regulations; working constructively between each other to increase transparency and security without having to stifle a sector that is still in its early stages of development.
Thus, the policymakers play a critical role in creating the essential conditions to develop a viable infrastructure for cryptos to operate safely. The CSA jurisdiction, together with the Investment Industry Regulatory Organization of Canada (IIROC), has highlighted its interest in working closely with digital asset trading firms.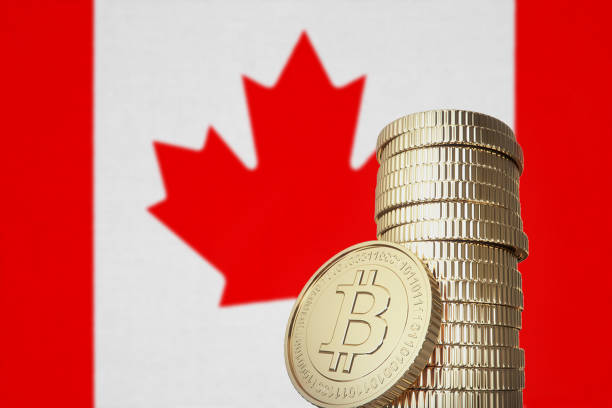 IIROC wants to understand their point of view, factor in the major risks to innovation, and guarantee that investor protection is not compromised. Regulations of such depths can never be rushed, and many factors need to be taken into account by regulators to ensure that any new law only enables the digital asset sector to thrive.
Enabling Canada to operate as a successful crypto ground while simultaneously safeguarding investment security and fraud prevention are some of the critical elements of the proposed regulatory network. The sweet spot for regulation is somewhere in between strict rules to protect investments from fraud, and permissible enough to support private and international digital assets to thrive.
Canadian Regulatory Trends In 2021
In the case of integration of cryptocurrency into traditional investing, Canada has been quite advanced with its sanctioning of Ether (ETH) and Bitcoin (BTC) exchange-traded funds (ETFs) in 2021. That has given more mainstream investors the chance to have some digital asset exposure via their investment accounts, like tax-free savings accounts (TFSAs) and tax-advantaged registered retirement savings plans (RRSPs).
Canada also exceeded the United States by letting digital asset exchange-traded funds (ETFs), setting up a precedent of aiming to become competitive in the nascent industry. In February 2021, Purpose Financial LP's Bitcoin ETF gained at least $400 million in assets under management within its first two days. The company went on to cross the $1 billion mark in two months after its launch.
With a continuously growing portfolio of investments, one may assume that tax-related worries may possibly come up. Nonetheless, the Canadian tax regulators have been quite clear on matters of tax implications and have offered enough guidance to the investors along the way. Today, Canada's tax laws and regulations, including the famous Income Tax Act, also apply to crypto transactions.
Notably, the Canada Revenue Agency has characterized and documented crypto as a commodity and said that the use of crypto to pay for goods and services needs to be treated as a barter transaction. Since crypto is treated as a commodity, it has now prevented the unfavorable misreporting of taxes as a result.
But, space and landscape are constantly changing. Therefore, regulators need to remain ahead of the game to prevent the crypto enthusiasts and investors from looking at the US, Europe, and Asia as alternative destinations, which may drain Canada of talents and investments.
Canada Is Still Miners' Paradise
Canada has become a crypto miner's top destination, due to its electricity supply, climate, and light regulation. The hardware that is used by crypto miners generates considerable amounts of heat and needs cooling to prevent overheating. Since Canada is relatively located in a cool climate region, it helps in reducing the costs of cooling the miners' computers.
Moreover, power rates in Quebec rank among the lowest in North America. For industrial consumers, the rates are about $0.05 per kilowatt-hour. Energy consumption appears to be the main cost of crypto miners, and understandably the key reason why they find Canada to be a favorable destination.
In the end, there is a growing potential for Canadian digital asset firms to not only offer trading services but also own and operate some of the crypto mining facilities. Canada provides a haven for the miners coming from the financially and politically unstable areas to conduct their operations within a relaxed infrastructure, putting the nation at the forefront of the virtual currency revolution.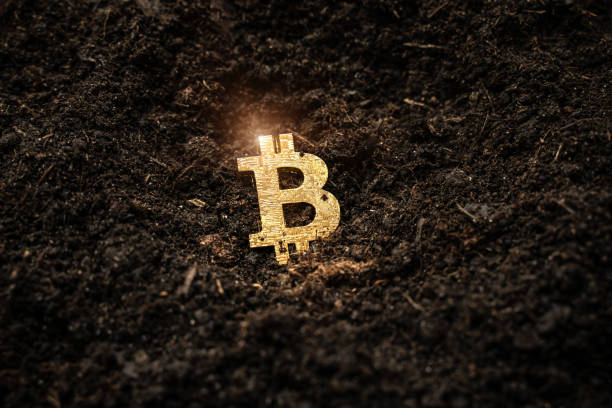 Miners from the past heavy crypto quarries like China are now on the lookout for the next favorable pastures that have friendly regulations. For now, Canada seems to be a lucrative alternative.
In the long term, there is the sentiment of sustainability, and while traditional financial sectors lean toward carbon-based energy sources, cryptos are comfortably heading in the direction of greener energy.
That is also confirmed by Square's report highlighting the Bitcoin Clean Energy Initiative. The initiative is a distinct energy model that may enable the installation and capacity of sustainable methods of solar and wind generation.
Canada is a world leader in sourcing renewable energy, which is also a flexible regulatory network around crypto may result in an influx of international operators heading to 'The True North.'
What Is The Future Of Crypto Regulation
The digital asset space is internet-native. With that in mind, the different fintech platforms can be designed and created anywhere in the world. The globalization of the financial sector means that Canada cannot just wait for a regulatory infrastructure to become available, or it might lag in the innovation race.
Notably, the onus is on the regulators to incentivize digital asset investment and project development in the nation. Familiarizing the Canadian market with digital asset trading services with the introduction of crypto-asset trading platforms is a bold step.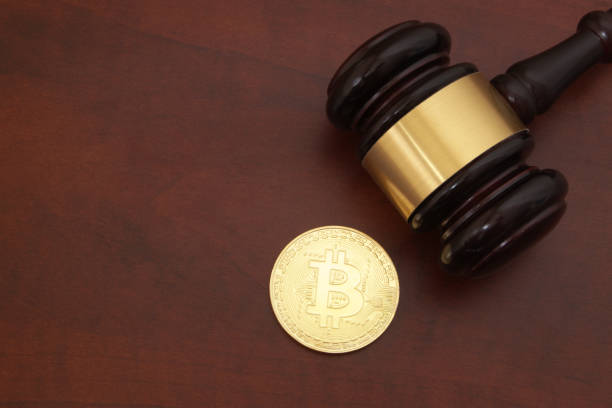 In the next ten years, there will be a lot more regulations introduced into the industry. All governments that are smart and forward-thinking will see a great investment opportunity to provide clear and not extensively restrictive regulation. In turn, it will become a welcoming place for the different digital asset projects.
Historically, authoritarian governments are more likely to implement severe measures affecting digital assets. When such a scenario happens, it will force the industry participants to shift to countries like Canada, which currently offer favorable conditions. In the case of authoritarian governments, hostile and unstable rule-making induces a net negative to the general economy.
Digital asset firms will continue moving to wherever they feel most welcome, and the nations that facilitate the moves will be much better positioned to reap the different benefits of the digital asset sector as it continues to thrive and threaten traditional finance.