Software company MicroStrategy saw a $1.6 billion worth of orders in a recent junk bond offering, which is four times the initially sought amount. The company originally sought a $400-million bond offering.
Earlier in the week, the firm revealed that it wanted to issue $400 million worth of junk bonds in a private offering. The company said that it would use the funds to acquire more bitcoin (BTC).
By description, junk bonds are debt offerings by firms that have no investment-grade credit ratings. They normally offer investors huge returns while carrying major risks. Interestingly, returns between 6.125% and 6.25% have already been floated for the bonds, exceeding the returns that are offered by the treasury bonds. MicroStrategy's announcement said:
"The notes will be fully and unconditionally guaranteed on a senior secured basis, jointly and severally, by MicroStrategy Services Corporation, a wholly-owned subsidiary of MicroStrategy, and certain subsidiaries of MicroStrategy that may be formed or acquired after the closing of the offering."
Barely one day later, the company announced it would go on to increase its bond offering to reach $500 million, after which it got overwhelmed with $1.6 billion worth of orders. Today, MicroStrategy holds the most Bitcoin on its balance sheet compared to all of the other firms that are publicly traded.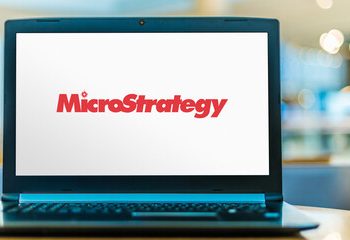 MicroStrategy holds bitcoin worth about $3.2 billion at the current prices which is more than twice the value of Bitcoin that is held by Tesla which has $1.4 billion. The company's stock price soared all through most of 2021  and 2021which comes in line with the surging price of BTC.
However, holding all that bitcoin on its balance sheet did not stop the MicroStrategy stock to slide that eventually came when the crypto market plunged. Since BTC peaked in early April, the MicroStrategy share price has lost nearly 45% of its value.
MicroStrategy also said that it has formed a new subsidiary to hold all its 92,079 bitcoins. The new subsidiary is known as MacroStrategy LLC.
Reaction to this news on social media was normally varied as expected. The BTC supporters celebrated the news, citing the massive demand for MicroStrategy's bonds.
MicroStrategy proposed $400 Million in bonds to buy more #bitcoin and they got $1.6 Billion of interest.

They got 4x more in demand than what they offered.

— Documenting Bitcoin 📄 (@DocumentingBTC) June 8, 2021
On the other hand, crypto skeptic Peter Schiff questioned this strategy of buying a historically volatile asset. Schiff was quick to ask how an abrupt drop in the Bitcoin price would affect MicroStrategy's business operations.
I don't think @michael_saylor is familiar with Murphy's Law. What if #Bitcoin crashes below $20K? Will #MicroStrategy sell stock at depressed prices to shore up its balance sheet? Will it sell Bitcoin to raise cash? If MicroStrategy goes bankrupt will creditors HODL its Bitcoin?

— Peter Schiff (@PeterSchiff) June 8, 2021
What comes next?