The founder of Dfinity and its Internet Computer, Dominic Williams, has now thrown a fist on the scaling solutions forwarded by Ethereum and Polkadot. He said that they offer a disjointed user experience.
This self-proclaimed "blockchain maximalist" criticized Ethereum's burgeoning ecosystem that aims to offer second-layer scaling solutions. He said that Ethereum was beginning to resemble a strangely elaborate "Rube Goldberg machine" of "layer-two cloud applications."
Williams alleged that layer-two solutions cause points of friction for the Ethereum users and also expose them to counterparty security risks and vulnerabilities. He asserted that more than 50% of Ethereum's nodes are hosted by Amazon Web Services:
"A lot of these Proof of Stake networks today that people invest in are really just layer-two applications of cloud — we find that pretty disappointing. Blockchain shouldn't be running on Amazon Web Services where they can steal the validator keys and do all sorts of bad stuff."
The Dfinity founder has criticized the emerging system for also exposing users to counterparty security risks. He purports that when a user decides to access a blockchain through the cloud:
"they have to download MetaMask from Amazon or something that lets them be tracked."
He also sought to contrast that with Dfinity's Internet Identity protocol that he insists can't track its users unlike the MetaMask and a majority of the other services downloaded from an app store.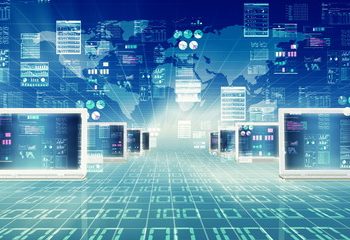 Williams kept insisting that many friction-points and steep learning curve are affecting the user experience on Ethereum, saying:
"If you want mass adoption of blockchain, you can't require people to install MetaMask and then have to buy some Ether from Coinbase — that's ridiculous. People need to interact with the blockchain without having tokens — tokens come later. That's a really big problem. On a traditional blockchain, you're sort of fiddling around creating these transactions through MetaMask or something like that — that's just not a good user experience."
The Dfinity founder also aimed at Polkadot's much-anticipated sharded parachain ecosystem, comparing its relay chain to a centralized toll-free hub that mediates between disparate blockchains. He also rubbished its vision for sharding as failing to guarantee "fungibility between smart contracts." He mentioned:
"DeFi is so successful on Ethereum […] because these smart contracts exist in a seamless universe and they can all plug into each other — everybody can extend everybody else's system."
Since its exclusively discreet mainnet launch in December 2021, Williams alleges that Dfinity has been poorly understood by the wider cryptocurrency community and the issue of rampant FUD on social media, complaining that poor marketing from the project has not done enough to fix this situation.
Despite the alleged FUD-storm, Williams claims:
"The Internet Computer will have more users than all other blockchains combined by December of this year."
Who will win this scalability race? Will Dfinity's Internet Identity protocol dethrone Polkadot and Ethereum?