The Iranian government has placed an instant embargo on Bitcoin and cryptocurrency mining to preserve electricity during the summer months. Recently, Iran embarked on a crackdown on crypto and bitcoin mining which has now reached a new dimension with the authorities now banning the activity over this summer.
Based on a Bloomberg report, President Hassan Rouhani introduced a blanket ban on bitcoin mining in the nation over an official address aired on state television on May 26. This nationwide ban will allegedly last until September.
The government is committed to providing access to electricity for domestic consumption during the hot months that are normally dominated by peak periods for power demand. In his address, President Rouhani claimed that most of the crypto mining activity in Iran, accounting for up to 85%, was unauthorized.
Reports emerged of a crackdown by the authorities on all miners using the electricity supply meant for household consumption. Iran started the process of nationalizing its crypto mining industry in 2020 after several months of dealing with unauthorized crypto mining activities.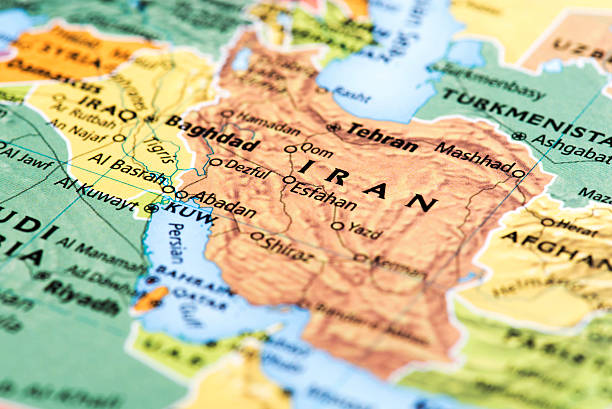 In January 2020, the nation issued nearly 1,000 licenses for crypto mining within its borders. Earlier in May, Iranian intelligence reportedly went on the hunt for criminal large-scale cryptocurrency mining operations within the country.
The crypto miners have been connected to the massive blackouts in Iran. Last month, the Chinese investors rebooted the biggest mining facility in the country after it was shut down for four months amid growing concerns and complaints that the farm was using a huge percentage of the local electricity supply.
On top of the many disruptions to electricity supply, the increase in cryptocurrency mining activity in Iran has also been believed to be responsible for the nation's worsening air quality.
The latest ban by President Rouhani may put on a massive dent on projections of BTC mining offering $1 billion yearly revenue for the Tehran regime. The country's crypto adoption drive has been determined by many as a means of circumventing crippling economic sanctions that were imposed by the US.
Iranian cryptocurrency mining crackdown follows the reports of a widespread crypto-mining prohibition in China. In the meantime, the miners in North America are allegedly seeking ways to move towards more environmentally friendly operations.