Cryptocurrency derivatives trading platform BitMEX has had a lot of bad press in the past year. The firm is trying to contribute to cleaning up the bigger industry's image by taking action to address increasing climate worries over the carbon footprint of Proof-of-Work currencies including Bitcoin (BTC).
BitMEX is now responding to the growing scrutiny of cryptocurrency's high energy consumption levels, pledging to go carbon neutral. In a May 21 announcement, the exchange stated that while there are mainly "wildly divergent views and accuracy of information" about the risks that are posed by some cryptos. BitMEX thinks that it has a responsibility to take some positive action.
They said that the action will take the form of a trial to mitigate its carbon footprint by donating $0.0026 for every $1 of blockchain fees its customers pay out. Which organization will receive these donations? They did not say in the announcement. BitMEX is currently researching who they will partner with and will publish more details in due course. The exchange acknowledged:
"Carbon offsetting is not the only answer to concerns relating to the environmental footprint of crypto, but it's certainly a good start […] the industry has to come together and tackle challenges that risk sidetracking our positive intentions."
BitMEX has already taken its $0.0026 figure from estimate calculations published by the CEO of crypto derivatives exchange FTX and Alameda Research, Sam Bankman-Fried. His suggestion admitted that although 'huge error bars' exist, the sum should be adequate for cryptocurrency companies to offset their carbon emissions.
A bigger response from the sector may be required, as BitMEX appears to indicate. In May, the European Central Bank's (ECB) recent Financial Stability Review highlighted the massive carbon footprint arising from crypto assets as grounds for worry. In the meantime, organizations like Greenpeace and Tesla have started shifting away from bitcoin payments and donations as a result of the energy intensity of mining and transactions.
Greenpeace To Avoid Bitcoin Donations Over Environmental Worries
Greenpeace has mentioned that its platform for accepting bitcoin donations will be shunned since it is no longer tenable in the wake of the climate crisis. Many who are serious about combating the climate crisis say that "Proof of work is proof of burning" and it is quickly becoming a dominant view.
These words are notably from a UK government representative for 2021's COP26 UN climate talks, cited this week in the Financial Times. The same article mentioned that the climate campaigning groups are catching up and becoming highly aware of the climate risks involved. These groups have until now been slow to take a strong line against Proof-of-Work cryptos.
Greenpeace set up a facility for accepting bitcoin donations back in 2014 but it now plans to scrap the channel. This company told reporters that the option is not yet used widely to date:
"As the amount of energy needed to run Bitcoin became clearer, this policy became no longer tenable."
A lot of the current awareness of BTC's energy challenge has been propelled by Elon Musk's recent high-profile intervention when the Tesla boss said that his firm would stop accepting bitcoin payments for its vehicles as a result of worries about the high energy consumed in the bitcoin mining process.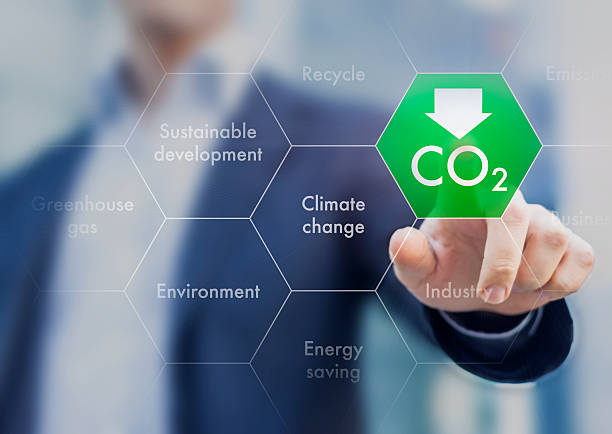 While Tesla and Musk's decision had a significant and immediate effect on the crypto markets, resulting in a steep drop in Bitcoin's price, the shift towards BTC's reputation as a dirty virtual currency has long been in the making.
Persistent worries about the crypto's high energy consumption are majorly gaining traction against the growing backdrop of a new consensus in high finance that is mainly focused on upgrading sustainable investing strategies.
The critics of green regulations set in motion by the European Union and others point to enough room for "greenwashing" that the current strategies underwrite. These regulations involve an attempt to escort capital into sustainable development assets.
Countries are also stepping in to 'derisk' development assets to guarantee profits against the demand-side, political, and climate-driven investment shocks. The biggest asset managers in the world can co-opt and capitalize on the green agenda for their ends.
Political wars over green finance continue to be waged. However, many financial and political actors are taking the line that Proof-of-Work (PoW) cryptos are a 'dirty business.' The European Central Bank's (ECB) recent Financial Stability Review has mentioned that the "exorbitant carbon footprint" of cryptos is a ground for worry.
On the other hand, the Bank of Italy's comparison of bitcoin with its Target Instant Payment Settlement showed that the latter already had a carbon footprint that was about 40,000 times smaller than BTC's by 2019.
Outliers say that the increase and possibly lucrative involvement of megabanks like Morgan Stanley, Goldman Sachs, and Citigroup in the crypto sector shows the real priorities behind these actors' public relations service to meeting sustainable finance targets.
Some analysts also say that where cryptocurrency mining is run by hydroelectric power and other clean sources, the climate risks are not an immediate worry. More than 70% of bitcoin mining uses some form of clean energy. But, renewables account for less than 40% of the total energy consumed in the BTC industry.
Additionally, off-grid and informal mining practices make the figure quite hard to determine and track.