Crypto advocates and proponents say that lots of the US stimulus funds might prolong the bitcoin boom. The flagship crypto seems to be picking up momentum once more, setting new records as it hit the $60,000 mark for the first time on March 13, 2021, at around 11:28 AM GMT.
There is growing optimism the crypto will achieve wider adoption in the coming months. On March 12, bitcoin surged to $59,473 coming back from a drop at the end of February after the previous peak set on February 21. The price in Thailand was recorded at 1.83 million baht.
Crypto is benefiting from growing optimism in financial markets after President Joe Biden signed a $1.9-trillion pandemic-relief bill into law. The managing partner and co-founder of Nexo in London, Antoni Trenchev, said:
"Bitcoin's resilience is proving to be the stuff of legend. Every correction is an opportunity to reset and restart the move upward."
Bitcoin has so far gained 1,000% in the last year amid signs of growing institutional interest and speculative demand. Proponents say that the biggest crypto is a store of value similar to gold which can also act as a hedge against inflation and a weakening dollar.
However, the critics say that the current rally is a giant stimulus-fueled bubble that will burst soon, as it happened in the 2017-2018 crypto boom-and-bust cycle.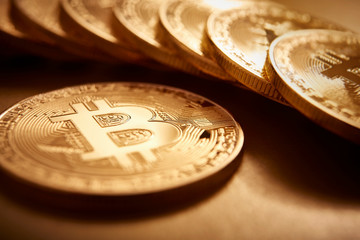 Analysts And Experts Speak
One economist at Johns Hopkins University who is also a former adviser to Ronald Reagan, Steve Hanke, said that it is a matter of time before bitcoin 'death spirals' pushes it down to its actual intrinsic value, which is zero. He said:
"What's the fundamental value of Bitcoin? The fundamental value is zero. The flow of [income generated by Bitcoin] is zero. It's not like money. Most fiat monies have a fundamental value because they pay interest. … Bitcoin doesn't pay interest."
Nonetheless, the industry participants and some of the strategists point to increasing adoption as a primary reason why the current bull run is different from the previous ones. For instance, Tesla invested up to $1.5 billion into bitcoin, and the CEO Elon Musk has already endorsed the digital asset on social media.
Galaxy Digital Holdings Ltd's Billionaire investor Mike Novogratz has also said that Bitcoin might reach $100,000 by the end of 2021. The imminent injection of massive amounts of stimulus funds into the US economy is quite considerable for risk assets in general, including crypto-assets. The floodgates are now open in terms of new liquidity as mentioned by Simon Peters, an analyst at the multi-asset investment platform eToro.
Another Landmark Price Level
Data acquired from Tradingview tracked BTC/USD as it finally crossed the historic level after many weeks of mild corrections and constant periods of consolidation. The bulls in the market had spent a lot of time in limbo as BTC tested previous all-time highs at $58,350 repeatedly. But, a major resistance zone beneath this level slowed the progress upwards.
However, optimism won out eventually and the biggest crypto by market cap clinched its latest milestone. At the time of writing, the market is quite volatile but bitcoin has peaked at  $60,435 for now.
As bitcoin neared the previous all-time high, Whalemap analysts observed some interesting on-chain activity taking place. The research team said:
"Realized Cap HODL waves show what percentage of realized capitalization belongs to HODLers of different types (1y-3y hodlers, 3y-5y, and so on). Usually, macro tops occur when the market over-saturates with FOMO. This can be identified when a large % of realized capitalization belongs to short-term hodlers (younger than 6 months). The last macro tops were accompanied by more than 95% of realized cap belonging hodlers of less than 6 months. Currently, we are at 82%."
The Long Road To New Price Hurdles
The expectation of $60,000 and even higher levels had constantly built up in recent days. Based on previous reports, professional analysts and traders were poised to announce the end of BTC's previous sideways price action as indicators pointed in the bulls' favor.
The now-standard narrative of strong and healthy on-chain metrics combined with positive support from institutions served to enhance confidence. Now that the bitcoin price has reached the $60K level, most analysts have set their targets on the $72,000 level, followed by $100,000.
The general crypto market cap now stands at $1.811 trillion, and BTC's dominance rate is 61.9%.