Popular crypto wallet and data provider Blockchain.com has started an initiative to boost its now-growing institutional business. The crypto wallet is focused on its institutional business pivot with a new cash injection strategy. On February 17, Blockchain.com announced that it has raised a $120 million funding round that follows an initial series B round of $40 million.
Several notable macro investment funds have already joined the round. Some of them include Moore Strategic Ventures, Access Ventures, Rovida Advisors, Lightspeed Ventures Partners, Google Investment spin-off GV, Lakestar, Eldridge, Hyman Capital's Kyle Bass, and many others.
The funds acquired from this funding initiative will be used to enhance the company's growing institutional market business segment. Blockchain.com has been on top gear to expand its suite. Recently, the crypto wallet started offering services to cater to the growing crypto institutional investors market. They are serving them with custodial services, trade execution, and lending services.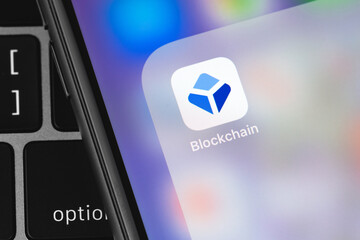 Initially, Blockchain.com's main business was focused on multi-currency wallet services provision. It processed more than 28% of the Bitcoin transactions. Most recently, this company has launched an exchange and is successfully operating a crypto lending service.
The company's institutional business is 'growing exponentially', and it has become quite significant to cover its whole business expenses, and in some cases, the cryptocurrency wallet remains its core product.
While speaking on Twitter, Blockchain.com CEO Peter Smith said that investments coming from the major traditional finance funds shows that there is a shift in perception toward cryptos. He mentioned:
"Paradigm shifts like crypto can feel to the world as though they happened overnight. But for those of us working day in and day out to build technology and innovation in crypto, this has been a long time coming."
Data acquired from Crunchbase, the company collected about $70 million in funding in the past Series A and B rounds. The Series B rounds took place in 2017. On February 17, the company raised another $120 million investment which represents a considerable increase from the previous investment rounds. Nonetheless, the company did not say its valuation.