Almost $200 billion was offloaded from the global crypto market after the value of bitcoin dropped by over 20% in three days. The dip has resulted in widespread worries in the financial market.
Bitcoin had been surging since December 2020, reaching an all-time high of around $42,000 on January 8 before it started retreating. At some point, the entire crypto market was worth $1.08 trillion.
Nevertheless, as of Monday evening, the bitcoin value had plunged back to $31,000, and the general crypto market capitalization was back down to $880 billion. Strangely, not everyone is upset by that drop.
Those with lots of money invested in bitcoin could be happier, but a few financial analysts and experts have termed the slump as a 'healthy correction' after the crypto had surged to some unsustainable levels.
Whilst the crypto experts may term it as an example of the traditional finance fearing the unknown, the Bank of America had already warned last week that the explosive surge of bitcoin might be the 'mother of all bubbles,' and they drew a comparison with the tech boom of the 1990s.
Naeem Aslam, the Chief market analyst at AvaTrade, told CNN that the plunge was a welcome price action that was due a long time ago. The vice president of product strategy at TradeStation Crypto, James Putra, mentioned:
"It's scary when the price of bitcoin just goes straight up. This pullback was needed."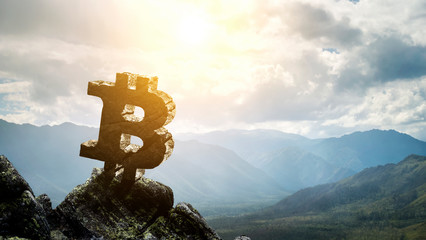 The Bitcoin Surge
At the start of 2020, the world's biggest and most popular crypto was in the doldrums with prices dropping to around $3,850 in March, before the coronavirus pandemic had a major effect on the global financial outlook.
There were fears of surging inflation and the probability that the dollar may be debased, which pushed investors into the bitcoin space searching for a crash-proof investment. Before the economic plunge, JP Morgan forecasted that BTC could surge to as high as $146,000 and may even rival gold if many investors consider it as a safe option.
It surged to $20,000 on December 16, 2020 and surpassed $41,800 on January 8, 2021 before slumping towards $30,000. But, many experts and analysts are still confident that bitcoin will rise again as it remains up by over 10% for 2021 so far, even after the crash.
Bitcoin was invented in 2009 by Satoshi Nakamoto. According to a University of Cambridge research, there were around 2.9 to 5.8 million unique users with a crypto wallet in 2017, with most of them using bitcoin.