Theta price surged 180% in just two weeks as many highly-anticipated announcements were behind that rally. The Theta Network is described as a protocol that lets users watch digital content including esports using the blockchain.
This protocol's native coin THETA gained 180% from $0.867 to $1.92 between December 20 and January 2. It even outperformed bitcoin (BTC) and it continues to surge to new price discovery highs.
Theta Mainnet 3.0 Roadmap Main Catalyst
Normally, the native tokens of blockchain protocols seem to surge in value after high-profile announcements. Theta unveiled its plans to introduce Theta Mainnet 3.0 during the spring of 2021. This protocol upgrade enables the network to capture live video and support live streaming, additionally to viewing other videos on the platform.
The team of developers behind this Theta Mainnet 3.0 project explained that the  "EdgeCast" technology would support live streaming without a central server. They explained:
"This new fully decentralized technology stack adds the ability to capture live video, transcode it in real-time, cache and relay live stream video data to users globally — all through Theta's P2P edge network run by thousands of community members. Not a central server or service is used in this pipeline."
Two key components in the mainnet release are the introduction of Tfuel burning and Elite Edge Nodes. To put it simply, Elite Edge Nodes tokenize internet bandwidth. Through staking Theta Fuel (Tfuel), users get an opportunity to earn more Tfuel. Tfuel is another native token of the Theta blockchain. That staking process is known as uptime mining.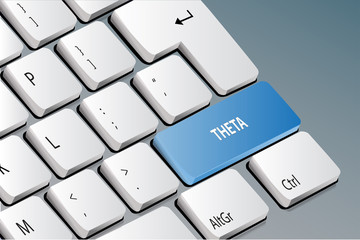 Tfuel was importantly airdropped to the existing Theta Token holders in 2019 when it is launched. The Theta Token is the governance token of the blockchain while Theta fuel is the gas token that is mainly used to pay transaction fees on the protocol.
The Tfuel burning mechanism may further reduce the supply of Tfuel as it burns the supply of Tfuel with most of the revenues taken from fees acquired on the protocol. This combination of Elite Edge Nodes and Tfuel burning makes Tfuel more compelling that mainly buoys the sentiment that has developed around Theta Token.
Other Announcements Also Played A Role
On December 19, Theta revealed the Theta Wallet Chrome extension available on the Google Chrome site. The new development enables users to use the wallet like Metamask, interacting with the Theta platform.
Before that on December 11, Theta finished a critical protocol upgrade, releasing smart contracts on the mainnet. At the time, the team said:
"The protocol upgrade is a success! New features including smart contracts and stake min to 1,000 THETA are now implemented onchain, & the Theta Wallet and Explorer have been updated."
As a result of the multiple releases of highly-anticipated announcements, Theta has turned out as one of the best-performing cryptos alongside Polkadot (DOT). Santiment analysts stated:
"The end of 2021 and beginning of 2021 have been outstanding for #crypto, as the most profitable investment asset in the last decade, #Bitcoin, is on the brink of $30,000. In addition to its 20% week, $DOT, $THETA, $DOGE, and $STX performed even better."