Court filings dated November 19 indicates that a huge volume of crypto assets, including Ether and Bitcoin, was seized from 7 convicts in the PlusToken case. The PlusToken controversy has resulted in the arrest of at least 109 people up to date. These arrests led to the massive seizure of crypto assets by the Chinese police, worth $4.2 billion at the current price.
Based on the court filings, authorities seized 6 billion Dogecoin (DOGE), 79,581 Bitcoin Cash (BCH), 194,775 Bitcoin (BTC), 833,083 Ether (ETH), 74,167 Dash, 487 million XRP, 1.4 million Litecoin (LTC), 27.6 million EOS, and 213,724 Tether (USDT) from seven people convicted in the case.
Based on the ruling from the Yancheng Intermediate People's Court, the gains got from the seized digital assets will be forfeited to the national treasury. The exact details of how these assets will be processed and dealt with, per national laws, have not been fully explained.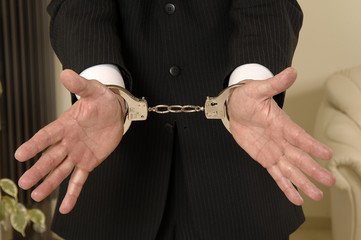 The PlusToken scheme initially released its white paper in February 2018. It had presented itself as a South Korean crypto exchange and wallet provider that could offer users interest-bearing accounts. They said that the accounts could generate 8-16% monthly returns when users deposit a minimum of $500 in crypto assets.
September 2021 local reports stated that PlusToken gained two million members between May 2018 and June 2019. The Yancheng Intermediate People's Court places the estimated figure of members at 2.6 million, and it outlines that the scheme absorbed 1.84 million LTC, 9 million ETH, 51 million EOS, 314,000 BTC, 117,450 BCH, 96,023 DASH, 11 billion DOGE, and 928 million XRP by June 27, 2019.
How It Happened
During the time of their absorption, the funds were allegedly worth nearly 15 billion yuan which translates to about $2.2 billion. Currently, in 2021 bull market conditions, the value is of course considerably greater.
Some of the funds were used to incentivize members to recruit new targets. Some were entirely cashed out for daily expenses and personal spending by the scheme's ringleaders. By the summer of 2019, this scheme had stopped its operations citing alleged 'system maintenance' in what seems to have been one of the sector's biggest-ever exit scams.
Chinese authorities came in, arresting and/or detaining many of the main individuals involved. The Court ruling notes that 15 people have been convicted up to today, and have now been sentenced to between two and 11 years in jail, and fines ranging from $100,000 to $1 million.