Bitcoin price surge to near all-time highs has set the crypto market ablaze. It seems like it is now whale season in crypto land. The total number of addresses with considerable holdings has been increasing steadily as BTC price continues to initiate a bull run in the general crypto market.
A bitcoin whale is defined as a wallet that holds at least 10,000 BTC. The whale levels have now reached yearly highs, according to Santiment. Ethereum also surged towards $600 and the stock markets are underpinned by COVID-19 vaccine hopes.
Currently, a total of 114 wallets are sitting in the 'Bitcoin OG' club and the number of wallets that hold 1,000-10,000 Bitcoin has also increased to 2,449. Pantera Capital says that companies like Cash and PayPal are acquiring all the bitcoins that are getting mined.
These firms are joined by other major investors who are adding millions of BTC to their bank balances. Some of the notable big investors include MicroStrategy and Grayscale who have successfully made millions off the interest holding that Bitcoin brings.
Bitcoin liquidity ticked up in the past bull runs. But, this time around things are quite different. Almost 77% of all the 18.5 million mined Bitcoin is in illiquid wallets; these are wallets that are not sending a lot of bitcoins but instead they are holding onto it.
This means that the whales' appetite is to gobble up bitcoin and wait for its value to rise further. Some now believe that the major hodling is creating a shortage in the BTC market.
Alt-Season Is Brewing Up
Over the weekend, while the BTC price went onto a roller coaster ride before it settled around $18,500 while the rest of the market surged. Ethereum led the charge and gained 8.6% in the last 24 hours with the second-biggest crypto heading towards $600. In the past week, Ethereum surged above the $500 milestone, a feat that was not achieved since 2018.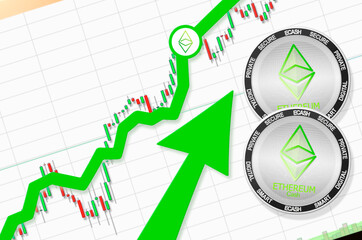 Elsewhere in the top 20, Cardano gained 22% which took its weekly gains to 50% as XRP gained 5.6% and Tezos surged by12.8%. The alt-coin boom has pushed crypto's market cap above the $500 billion level.
Stock Markets Thrive Amid COVID Race
In the stock markets, US investors will have a short week due to Thanksgiving. Despite that, the Dow, S&P, and Nasdaq futures have all had great weekends, approaching highs recorded earlier in the week.
All that seems mainly down to the race to get and deploy a COVID vaccine becoming more crowded. AstraZeneca and Oxford University's coronavirus vaccine has overnight proven to record an efficacy rate of about 70%. On the other hand, Pfizer said that it will seek emergency approval to start its vaccine rollout.
These vaccine developments have resulted in growing optimism in the markets. However, we are not out of the woods yet. For the retailers that hope to recover some of the losses from earlier in the year, states throughout the United States have added stay-in-place advisories, curfews, and mask-wearing mandates.
All these new measures have come as America seems unable to tame the increasing wrath of the pandemic that is resulting in rising cases daily. These cases are coming in at an average of 168,000 per day. COVID 19 has so far taken the lives of over 255,000 Americans and infected at least 12 million.
While online retailers have capitalized on the surge in digital spending, the ones on the high street will continue with their struggles.