The silver (XAG/USD) market is caught in a consolidation pattern currently. Experts believe that it could remain under significant pressure in the short-term. However, one research company is convinced that the precious metal's long-term fundamentals remain intact.
In an October 28 report, analysts at U.K.-based research firm Metals Focus explained that the resilient demand in the precious metals markets may push gold prices to end this year near its August highs. In the meantime, looking ahead into 2021, the analysts say that the fundamentals support silver to rise 'well above' $30 per ounce.
These comments come as silver prices have plunged below initial support at $24 per ounce. December Comex silver last traded at $23.48 per ounce, losing nearly 4.5% on the day. The analysts commented that even during silver's almost two-month consolidation period, investment demand has remained quite huge. They explained:
"The white metal's failure to break through the psychologically important $30 level initially prompted some profit-taking in late August and early September. As we write, however, much of this outflow has already been reversed, leaving global holdings now only a fraction below their August peak. With 2021-to-date inflows standing at some 316Moz, silver ETPs are on track to record their highest ever annual growth."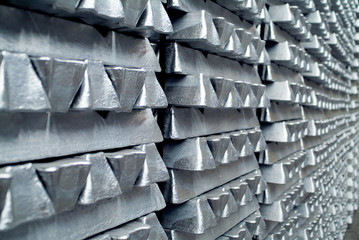 Silver Has Potential
Even though the gold prices have hit all-time highs in 2021, Metals Focus says that they do not see that for silver just yet. Analysts said that they see a new silver rally coming after the November 3 US Presidential Election. The analysts added:
"Almost irrespective of the outcome of the U.S. election, fresh large-scale fiscal and monetary stimuli seems inevitable, given an uncertain economic recovery and still high COVID-19 cases. The same may apply to Europe where record infections and new lockdown measures have also cast doubts about the solidity of the anticipated economic recovery. The case for silver (and gold investment) will therefore remain strong. This is the main assumption behind our forecast that the silver price will break through the $30 mark during 2021."
Metals Focus remains a long-term silver bull. But, they say that investors should expect to see more volatility in the short term as expectations surrounding global economic growth continue to change. The analysts believe that a slower than expected economic recovery coupled with elevated unemployment rates around the world will severely affect the recovery in jewelry, industrial, and silverware demand.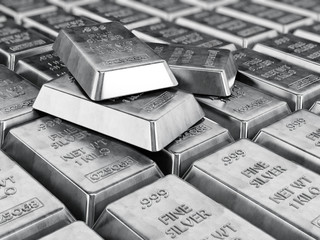 Growing Mine Supply
Simultaneously, the United Kingdom-based research firm explained that growing mine supply may also be a headwind for the prices. They now expect to see a constant supply surplus in the silver market in 2021 and early next year. Their analysis concluded:
"Overall, the silver market is therefore expected to remain in a physical surplus. This implicitly means that investors will be called upon to absorb these excessive supplies. This expectation underpins our base case forecast for silver, hence our belief that prices will continue to strengthen over the foreseeable future."
Will the industrial metal surge above $30 in the coming months? Time will tell.