This year gold has been on a roller coaster registering an all-time high in early August and then pulling back slightly to consolidate its gains around $1,900. Gold continues to make many headlines daily with its volatile price action. With all these mixed data, information, and expert opinions, it is highly likely that many XAUUSD investors and traders are confused when considering the precious metal as a possible investment.
Considering the current challenges that the world and the US are facing in the form of a pandemic, there is a possibility that gold may surge again to record new all-time highs. At the moment, the markets are continuing with their volatile price actions and appear to have managed to rebound in the face of the current uncertainty that has been developed by the pandemic.
But now many people wonder, is it a good investment for your portfolio?
Taking a look at all the major asset classes, gold is a significant standout lately. Until the COVID-19 crisis hit the world, gold had not recorded any sustained move in the last 10 years. Since March 19, gold has gained over 30%, and within that time it gained over 10% in July alone.
Now that gold managed to record an all-time high above $2070 per ounce in August, what does that mean for consumers around the world?
Notably, gold is used in various industrial products and many mainstream consumer goods. With every new high that comes, the consumers will likely have to pay more for everything they want that is manufactured using gold. From the engagement rings to crowns of their teeth, they are set to cost more as the value of gold in the market rises.
With the increasingly global and political uncertainty, gold is normally considered as a haven asset during these unsettling moments.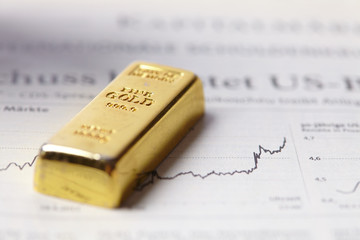 The Flip Side Of Gold Trade
Though gold is considered as a crisis hedge, it is also regarded as an inflation hedge. For now, government data generally is yet to reflect considerable inflation rates. After the economy catches gear, the Federal Reserve will most likely have to pull money back out of the economy to alleviate inflationary pressures. However, it has said that it will be an extended process.
If anything like that happens, gold prices will pull back further. It is also a fact that gold does not pay any dividends or interest. It is an investment asset that one can own for long periods and get nothing in return.
Experts say that gold is a cyclical asset. Hence, investors depend entirely on timing their purchases to capitalize on its price movements. Any type of investment strategy that majorly relies on timing is normally a challenging approach to the markets.
Additionally, central banks currently hold huge amounts of gold bullion. These financial institutions occasionally threaten to sell from time to time, and if they do, it would weaken the price of gold.
Investors are advised to look at their portfolios historically. When used correctly, gold and all the gold-related investments can be majorly effective components of a properly diversified investment portfolio.
The question comes; should you own gold?
After around 10 years of overall rising prices, investors are advised to be careful when considering gold as an investment alternative. Today, the gold trade market is a crowded space.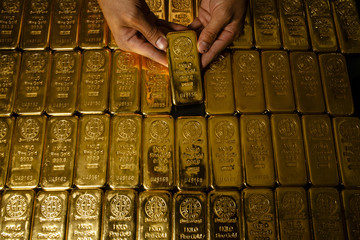 The Noise
Everyone interested in investments is talking about gold, and everybody wants to own some of it. Furthermore, new gold investment products are getting created daily to enable people to invest conveniently. Also, multi-level marketing businesses have been created to sell gold, and gold dealers throughout the world have never been this busy.
These factors normally indicate that a market is nearing a relative top and not a market bottom. Gold investments are beginning to create the same feel as the other asset classes a few years back where bubbles burst.
So, there is no definite answer to whether to invest in gold or not. The answer depends on why you are buying it and what you expect out of it. Do you want to hedge inflation, are you buying it out of fear, or speculation? Are you seeking a golden engagement ring?
After you have bought it, do you have a strategy for selling it? Do thorough research to find answers to these questions. It is important to determine the real purpose behind your decision to purchase some gold before you dive into this current dynamic market.
If you invest in gold when it is nearing its peak, there is a high possibility that you will need to stick with your investment for many years to come to make some profit unless the precious metal surges soon. Thus, do thorough market research to enable you to buy the dips.