One of the largest crypto exchanges in the world, Binance, is planning to expand into the Middle East and North Africa (MENA) region. Huobi and other prominent crypto exchanges have also set their eyes on the region.
Following Huobi's cue
One of the biggest rivals of Binance, Huobi, has already marked its presence in the MENA region. It has been here since December 2019 and is offering its trading platform and liquidity. They are offering these are white-label services. Binance is jumping into the MENA bandwagon as well, hoping to fill the gaps in the digital currency market in the region.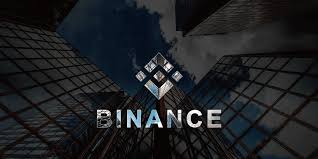 Binance didn't reveal many details about the venture but said that it would be focusing on creating partnerships with local and compliant market participants. They aim to be working with firms already working in the crypto and blockchain sector.
Omar Rahim to take over the operations
Omar Rahim has been appointed as the Director of MENA. He will be leading the corporate strategy of the company alongside its future business. He will also be working to ensure compliance with the regulatory framework in the countries in the region.
Omar holds a 15-year experience in trading oil and equity derivatives products in the British and American markets. He also founded a startup that develops energy management solutions- EnergiMine. The startup takes energy management to blockchain and uses AI technology as well. He has previously worked for firms like Vattenfall, SSE Airtricity, and Refco Trading Services Limited.
Rahim commented on his new role and said,
"We are committed to working with local governments in order to deliver products that meet the standards of regional policies to best service our MENA communities. I am thrilled to be part of a dynamic team that puts users first and excited for us to localize our world-class products and services that are purposeful to our communities in MENA."
Gin Chao, the strategy officer of Binance said that the MENA region has played an important role in implementing real applications of blockchain. He noted that the regulators and governments have been the driving force in embracing technologies and creating progressive cultures of new technology.