The first phase of Ethereum 2.0 is almost here with us. But, how will the DeFi and Dapp space adapt to the new development?
While Ethereum has brought in an entire new realm of probabilities as a result of its native token Ether (ETH) and smart contracts and tokenization capabilities, it majorly encounters challenges. Some of the notable challenges include low transaction times and throughput, network congestion, too much electricity use for mining, and large blockchain size. These are all the issues that affect Bitcoin.
While Bitcoin was developed by an anonymous Satoshi Nakamoto developer who left the network in the able hands of the Bitcoin community, Ethereum was created with a roadmap and a team behind it. Nonetheless, the plan has been plagued by changes and delays.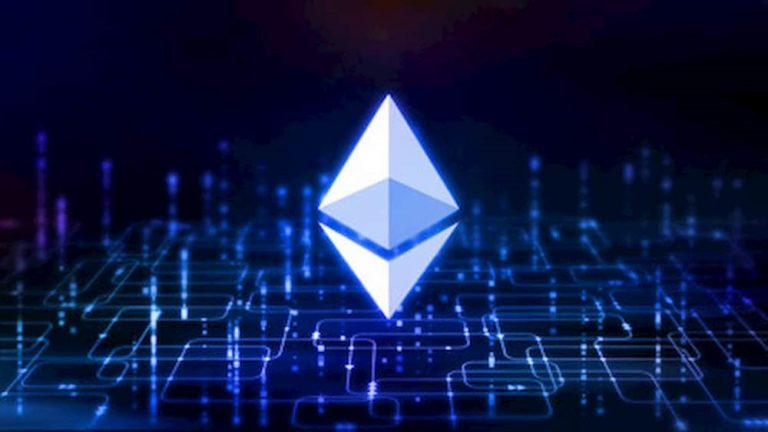 Due to that, Ethereum has been striving to implement various measures to fight and solve all these challenges. It is the same case as what the developer community has done with BTC and updates like Segregated Witness (SegWit). Ethereum was developed in several phases, many of which have so far been implemented.
However, Serenity – Ethereum 2.0 – is specifically essential for the network and community since it will bring about some of the most significant network changes. Some of these changes include sharding and proof-of-stake (PoS) updates.
Notably, the Ethereum network use is dropping steeply on the decentralized finance and distributes the application ecosystem. Due to that drop, many are wondering what will happen to the DeFi ecosystem as the Ethereum 2.0 update is rolled out.
What is Ethereum 2.0?
Blockchain firm Prysmatic Labs said that it has launched a new test network powered by the Ethereum 2.0 blockchain. According to its June 10 announcement, the firm announced that it is introducing its Onyx Ethereum 2.0 testnet. The launch represents significant boosts over the previous Topaz testnet.
Ethereum 2.0 is scheduled for launch before the end of 2021. After its announcement in 2018 and launch delays in 2019 and 2021, the form now seems ready for the launch in the second half of 2021. The first stage, currently known as 'Phase 0' will see the launch of the Beacon Chain. That is the blockchain on which the first iteration of Ethereum's PoS consensus model will operate on.
The second stage is known as 'Phase 1' and it will bring in the implementation of shard chains that are quite compatible with one another and can be used concurrently. These are the key stages expected to create the foundation of Ethereum 2.0 and the solutions for the congestion and scalability challenges that Ethereum is currently facing.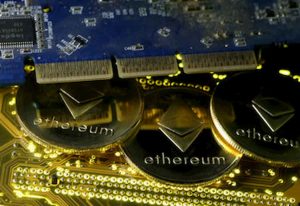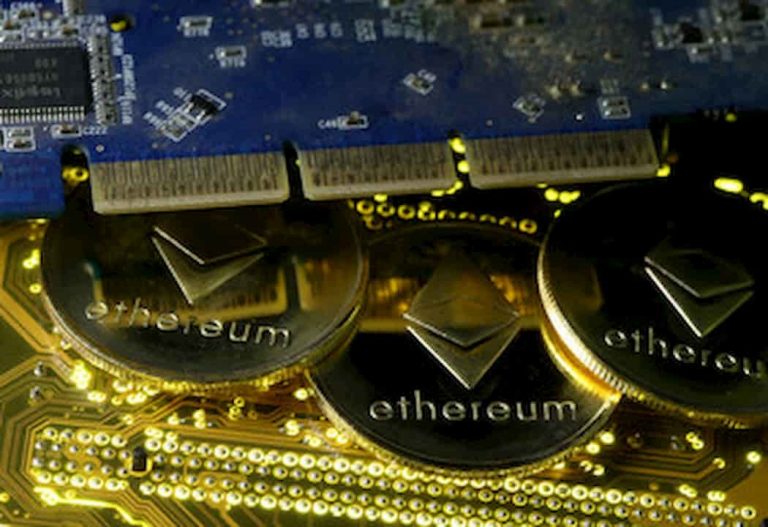 These two stages will coexist with the blockchain that is currently in operation and they will only get merged in the third stage. The third stage is 'Phase 1.5.' At this stage, Ethereum will coexist with 63 other blockchains. The aforementioned Beacon Chain will eliminate any need for token swaps for those for any that want to remain on the original chain in the entire Ethereum 2.0 implementation process.
After Ethereum 1.0 'merges' with Ethereum 2.0, the blockchain history will remain. Ethereum 2.0 will be considered as 'complete' when Phase 2 and beyond are released. That might happen by 2021.
Until that happens, the proof-of-work consensus model will continue to operate and will be enhanced. That is done to guarantee a stable basis for DeFi and Dapps before the shift is made to a multichain PoS system from a single-chain PoW protocol.
PoS is a consensus mechanism that is mostly used by some blockchains. It offers those with a stake of network tokens the authority and permission to earn different rewards for validating blocks. It comes in contrast to the proof-of-work, or PoW. The PoW is a consensus model that is used by Bitcoin (BTC).
How Urgently Is Ethereum 2.0 Required?
Ether is currently the second-biggest crypto by market capitalization. However, it is currently capable of processing just 15 transactions per second. Also, gas use and limits develop a free market where people must compete for transactions and smart contracts. For the transactions to be processed quicker, one is needed to pay higher gas prices.
NEO, for instance, can theoretically process 10,000 transactions per second. Thus, Ethereum still has some catching up to do. Although increasing the gas use limit is highly possible and was enhanced in September 2019, it attracts a heavy toll. It further extends an already huge blockchain network.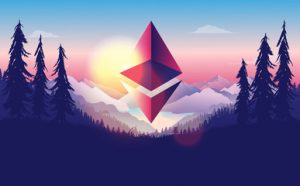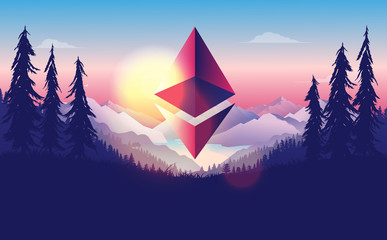 Ethereum's blockchain is about 142 gigabytes currently and although Bitcoin's blockchain is bigger, only 283 GB have been activated after 10 years of the blockchain history. That makes them less than five years old Ethereum chain a nearly as resource-intensive as Bitcoin. The challenges are bound to worsen as the DeFi ecosystem expands.
It means that Ethereum is in dire need of new solutions. Even though some of the probable solutions are being developed alongside Ethereum 2.0, including Raiden and Plasma, the official Ethereum 2.0 and other layer-two solutions come with a certain degree of risk. The communications director at DappRadar, Jon Jordan, said:
"Of course, issues such as gas prices can be solved without Eth 2.0 There are plenty of layer 2 solutions launching and available – Matic, Skale Labs, OMG Network, etc – which would solve these problems to some degree. And dapp developers are actively integrating these technologies or attempting to build their own. However, all these add potential risks. Eth 2.0's advantage is it's core to the underlying blockchain but for that reason, it's a more complex task."
Can DApps Adapt In The Transition Period?
When Phase 0 gets launched, the users that want to stake their Ether must send their coins to a one-way smart contract. That means the Ether that leaves the current network during Phase 0 will only remain functional on the old blockchain after the Phase 1.5 'merger' happens. At that time, the PoS and chain sharding features will already have become operational for all of Ethereum.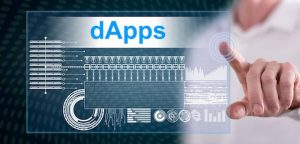 The CEO of the Skale Labs, Jack O'Holleran, previously said that the move to Ethereum 2.0 will take some time for DApps and DeFi. That will happen since most of them will maybe wait until the merger happens and then take some time to transition 'at their leisure.' Skale Labs is the company that created the Skale Network blockchain platform that operates on Ethereum.
The transition period between the current version of Ethereum and Ethereum 2.0 does not seem to be a major issue affecting the DeFi space. Jordan said that this duration will maybe not affect DApps directly. He added that:
"any uncertainty or technical issues arising could slow activity — so, it's still worth considering."
Ethereum 2.0: Benefits And Risks
The PoS system might impact DApps upon full completion especially in the DeFi space. This change is expected to bring enhancements to the entire ecosystem enabling ETH transactions and DApps to compete effectively with other blockchains. The PoS consensus model and the sharding chains will solve various fundamental issues that affect DApps, according to Jordan.
This sharding feature on Ethereum 2.0 will support 64 chains to run in parallel. It means that the transaction speed and throughput will be considerably increased. These chains will be interoperable, and users can spend Ether across multiple chains. Nonetheless, the burden of keeping the blockchain history will get distributed all over the multiple chains.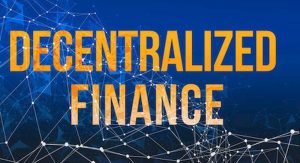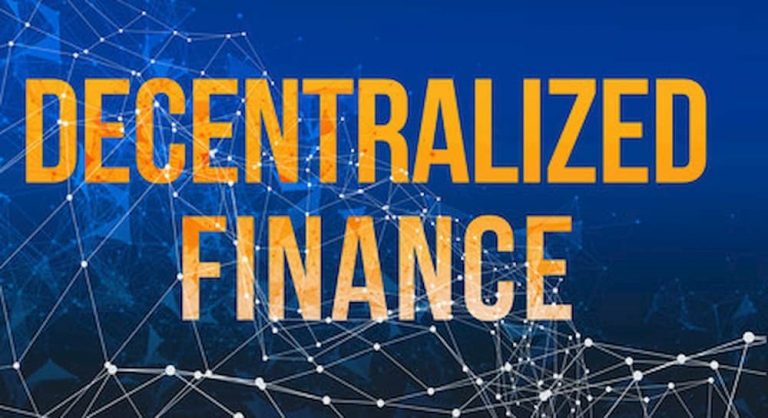 The most significant benefit of staking is the chance it provides to generate income by just holding cryptocurrency. Staking also offers an opportunity to be an active participant in an investor's favorite blockchain projects. This development will enable the network to be more accessible while still secure and supporting legacy DeFi functionalities. A digital marketing manager at Aave, an Ethereum-based DeFi app, Isa Kivlighan, said:
"ETH 2.0 will change the dynamics of DeFi in one way as we might see less congestion with transactions in DeFi and potentially the staking model might reduce the costs of transactions. Main thing about sharding is that it should not break the DeFi composability according to Vitalik Buterin. It might on the other hand affect the way of doing Flash Loans […] if the target where the flash borrow is taken is in another shard as Flash Loans rely on the atomicity of Ethereum, which means that Flash Loan happens in one Ethereum transaction."
All of these enhancements have a significant impact on DApps, particularly in the long term. As the Ethereum ecosystem develops, many DApps and many people using them mean that more resources will be required. Sharding solves this challenge to a degree, and as other solutions are implemented, the community can continue to invest time and their resources into the Dapp and DeFi space without any fear of 'technical debt.'
Nonetheless, it is worth noting that while Ethereum 2.0 appears promising for the DeFi ecosystem, it is not without some risks. That is the reason why developers are still working on the development of Ethereum 1.0 even as Ethereum 2.0 is getting unveiled. Jordan said:
"In this context, the advantages offered by Eth 2.0 greatly outweigh the risks. Unlike Bitcoin, which is never going to change much, if Ethereum wants to fulfil its vision; — as well as competing with new rivals like Cardano, Flow, Near etc etc — it needs to fundamentally change. But this isn't to say there aren't any serious risks. It's highly unlikely but, handled badly, Eth 2.0 could destroy confidence in the entire project!"
How Will Staking Affect DeFi?
As it is the case with a majority of the other platforms, lock, load, and wait. Staking on Ethereum 2.0 will be quite straightforward. It will comprise of a minimum set threshold of 32 ETH required to participate in staking. Validators need to be running a validator node. This method adds a penalty system for any form of malicious trial to attack the network. In turn, it will reward all those that process their transactions accordingly.
The rate of return for staking Ethereum ranges between 4% and 10%. A program that is known as 'slashing' applies to all the validators acting maliciously toward the network by taking a portion of the validator's stake.
Although sharding and PoS have various benefits that they bring to the network, PoS is expected to change how Ether is produced. Currently, there are arguments for and against the PoS model.
But, it is worth stating that this system resembles lending, which is the most popular application for the DeFi apps, in its fundamental manner. Users need to lock their ETH to get some interest. With that in mind, a critical question arises: Can these two aspects coexist in Ethereum? Won't the most profitable take the least profitable activity's place? Jordan believes that it is unlikely to happen:
"Staking and lending aren't mutually exclusive actions. In the short term, I'd expect some value that would otherwise have gone into lending and DeFi dapps to go into staking; but most of the value going to staking will come from large scale crypto operators to secure Eth 2.0. These value flows would never have gone into DeFi. I guess what will be exciting to see if/how dapp developers look to combine Eth 2.0 staking mechanics; within DeFi dapps for the smaller retail users."
Putting It Together
While Ethereum is today in need of urgent solutions for its congestion challenges among others, it is significant to note that Ether is still the biggest altcoin in existence. This raises the question of how well it can perform after Ethereum 2.0 is implemented and its capabilities improve considerably. Some also think that staking itself can trigger an Ethereum price rally.
Whatever the price may be soon, Ethereum 2.0 is quite important for the DeFi ecosystem. Nonetheless, it must be done right to make sure that it does not interfere with one of its major ecosystems: the DeFi sector. Kivlighan summarized:
"It's better to build a valid system that works well in practice than launch something that requires changes after deployment."