By description, the initial public offering (IPO) comprises conducting the sales of shares in a private firm. In most cases, IPO comes with premium shares for the company's investors. It also offers interested public investors a chance to own some of the company shares.
How Does Initial Public Offering Operate?
The companies that have never launched an IPO are known as private companies. They advance to great heights due to their shareholders and early investors including family members, friends, and angel investors.
The company and business in general grow and when it reaches a certain level it knows that it can meet the SEC's stringent rules and regulations stipulated for a private company. At that point, the company launches an initial public offering.


After all, plans are set, the company then reveals its plan to launch an initial public offering (IPO). Nevertheless, a company becomes ready for an IPO if its market valuation surpasses $1 billion. Reaching that valuation earns the company the exclusive unicorn status.
It is also highly likely for companies that have not yet reached a $1 billion valuation to qualify to plan and launch an IPO. They might have great potential to yield profit and even have major fundamentals. Also, they may bring in tough competition in the industry where they operate and even meet most of the requirements for listing.
Additionally, a company that has already gone public is needed to offer disclosure statements frequently. It needs to ensure that all its financial information is publicly known. These companies also need to answer to their shareholders. Due to that, management loses some of the control that they had in their company in exchange for funding.
Advantages Of IPO For Companies
The businesses that launch an IPO gain from the funds acquired from the investors who participate in the offering. Hence, the event is a milestone for any corporation regardless of the industry in which they operate. Through acquiring the capital and funds required to design its services or products, the company can enjoy massive growth within a short period.
Also, through the IPO, the company involved can borrow funds with better terms. The transparency of its share's listing can put it in the best light for the lenders.
Initial Public Offering Shares Pricing
Any firm's initial public shares pricing is done through underwriting due diligence. Notably, the shares that are held by the current shareholders are valued using just their public trading prices. Nonetheless, there are various provisions when share underwriting comes into play. The underwriting involves private and public share ownership.
In that case, the transition from a private to a public company allows private investors to get returns for all their investments. Investors may also decide to liquidate some or all of the shares that they own. They may also decide to hold on to these shares.
IPO Investors
The public can invest in firms that have already gone public. In that context, investors can be retail investors or wealthy individuals. The initial public offering allows them to acquire the company's shares that may be priced higher later on. Hence, it may result in a profit for the buyer.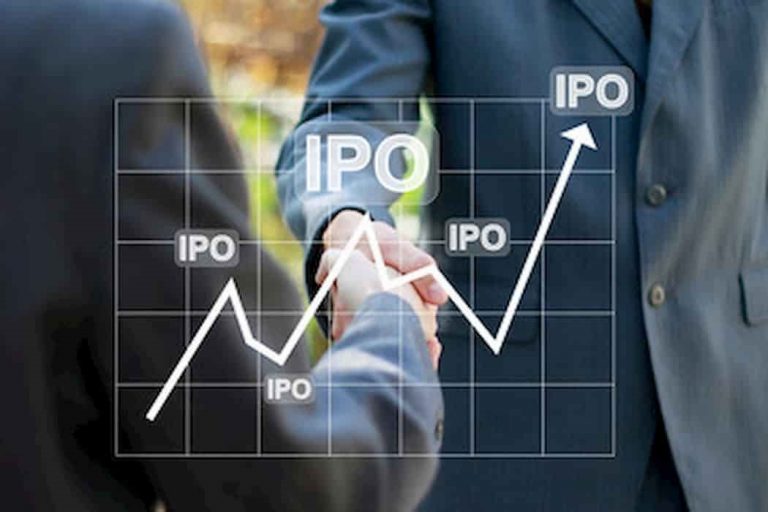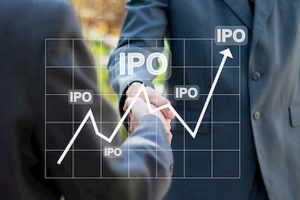 Moreover, it is worth noting that the number of shares and the prices at which these shares are bought or sold determines the equity value for the company's new owners (shareholders). The equity signifies and represents the investor's shares whether the company remains private or goes public.
An initial public offering also enables the equity of the shareholder to increase considerably while there is also cash available from the primary issuance.
Benefits Of An IPO
Apart from enabling businesses to generate capital and investment funds, IPOs also have the following benefits for the companies involved.
Public companies can gain more from a lesser capital cost in accordance to debt and equity.
IPOs are designed to make provision for a corporation to create more funds at a later date using other offerings since an initial public offering provided them with entry into the market.
IPOs help to enhance the company's visibility. It boosts its reputation to thrive which may also impact its profits positively.
Public companies have more potential to bring in skilled workers and better managers after an initial public offering.
Maintaining Control Of A Business After An IPO
As the founder or owner of a company, it is always important to ensure that you have undisputed control over the business after an IPO. There may be investment companies and shareholders promoting its growth but that should not be left entirely to these entities. As the owner, ensure that you remain with some control of how your company operates.
Maintaining some control ensure that your resources, sweat, and dedication is not lost down the drain. In that connection, various ways are available for you to exercise some control over your firm after an initial public offering. Here are some of them:
Setup Stock Classes
It is not rare for publicly owned companies to offer a variety of stock classes. The different classes determine the shareholder's voting rights. In that context, there are Class A and B shares, and Class A is known to offer more rights to the shareholder. In some cases, Class A investors may have a hundred votes per share.
Alternatively, a Class B investor may have just one vote per share. The reverse is also true. Therefore, Class B shares can be given more rights compared to Class A. In all cases, the shares that have higher rights are often known as super-voting shares.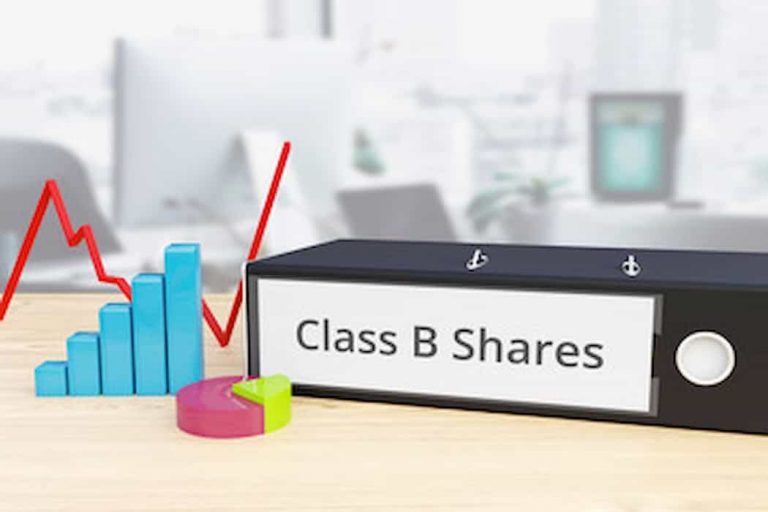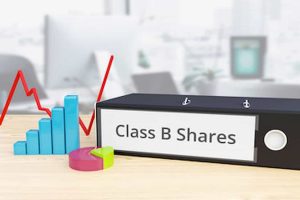 Based on that information, the stockholders and founders can be given super-voting shares. The stockholders also gain some degree of power in the company. Simultaneously, it becomes quite challenging for a takeover to be possible with most of the rights-focused on a specific class of stockholders.
That setup means that the company chooses to publicly offer the shares whose voting rights are lesser. Class B Shares Investors may be doubtful whether the company founders will steer the company to bring good to the public. They might be worried that the founders' actions may lead to the poor performance of the company's stock.
Whenever these doubts arise, the Class B investors may try to bring about a vote to eliminate the classes of shares. Such a move aims to eliminate disparity in voting rights.
Become A Controlled Company
Any controlled company is that which a group or an individual owns at least 50% of its shares. Moreover, there is no need for the company to employ any non-dependent leaders to manage its operations. The primary point is that the individuals involved in the audit and most of the other aspects of the business are expected to be non-dependent.
Another strategy that can be used is to become a company that is controlled by family members. In that case, the founders ensure that their family members have greater shares and ownership of the business. They also can choose the leaders that they prefer for their firm.
Besides, this setup is quite typical since many companies even in the Fortune Global 500 adopt this strategy. For instance, Walmart is currently operated and managed by the children of Sam Walton who is the platform's founder.
Disclose Control
It is always advisable and important to disclose your company's control to shareholders. The disclosure features in the reports that are publicly filed. In that context, it gives the shareholders an excellent idea of what they want to invest in. Additionally, they get to know about all the risks associated with investing in a controlled company.
First, companies sometimes under-perform when compared to non-controlled firms. Adding to that factor, controlled companies are thought to be less accountable.
You Can Use Alibaba's Strategy
Alibaba is a renowned eCommerce giant that adopted a unique strategy when it went on to launch its IPO in 2014. Instead of going for the classes set up to enable the owners to have some control of the company, it decided to ue27 partners. Based on that method, the partners were given the mandate to oversee the board and reduce the input of outside shareholders.
Since them, the team has grown to comprise of 30 members. The team is expected to grow larger as new partners are chosen as some of the existing ones leave on mutual consent. Nonetheless, the partners may not need to liquidate their holdings and the shareholders from the public cannot choose any directors that would make some of the decisions in the company.
Additionally, there exist several of Alibaba's s articles of association which put a limit on the amount of control any third party can have in the business. Staggered terms exist targeting board members and the terms guarantee that the individuals are not replaced concurrently.
It is also interesting to know that Alibaba had one of the biggest IPOs in history even though its stock price has now dwindled. It was the biggest IPO and ranked top in the face of probable conflicts and misunderstandings among the firm's shareholders.
Create A Huge Distribution Of Shares
Another method is allowing the company's board members to have below 50% of the shares. The members can still gain some control while the outside investors do not own a higher proportion of the shares. Thus, it is not mandatory that you use many classes whose rights differ.
This method of company management is an advantage since it works better for the outside shareholders. These are individuals who are aiming to get voting rights equivalent to those of the insiders. On the flip side, there is the disadvantage of not having any ability to control who gets the share since the outsiders can sell to anyone that they want. The latter can enable a takeover.
Are Initial Public Offerings Good Investments?
IPOs have many benefits for the companies involved in launching them. But, they may not always be beneficial for investors. The IPO may be profitable for some of the investors and may also bring losses to others. These losses mostly affect inexperienced investors.
Risk levels are quite high for investors when investments are made in companies without good historical performance. Additionally, there is the probability that the IPOs may underperform and the resulting poor performance may last across many years. The performance may happen after the issuance of stocks to the public.
The reason can be linked to some company's focus on the business' growth instead of generating profits for the investors. That being stated, it is crucial for all investors who want to participate in an IPO to assess the company that they want to invest in thoroughly.
Some Of The Biggest Initial Public Offerings
Alibaba Group: Received $25 billion in 2014
Softbank Group: Got $23.5 billion in 2018
American Insurance Group: Obtained $20.5 billion in 2006
VISA: Got funds worth $19.7 billion in 2008
General Motors: Acquired $18.15 billion in 2010
Facebook: Obtained $16.01 billion in 2012
The Takeaway
An initial public offering is quite beneficial to both investors and companies. It allows companies to raise money that potentially spurs their growth. On the flip side, investors can earn from investing in these companies. Eventually, it is a win-win situation for everyone.