The Bitcoin concept may be new to some individuals. But, the biggest cryptocurrency by market capitalization has been around for more than ten years. Bitcoin is among many other digital currencies that have become a household name among tech-savvy individuals.
Supporters of cryptos say that digital currencies are safer and easier to use since they also come with better privacy than traditional currencies. Bitcoin has become an investment opportunity for some people due to its limited supply. Nonetheless, investors should note that cryptos are still highly risky investments.
The best Bitcoin and cryptocurrency wallets come to mind for those who understand the risks involved and are ready to exploit the nascent investment opportunity. These wallets serve as great options for storing digital currencies. Please note that there is no "one size fits all" wallet. They are available on different platforms and offer various features.
What Is A Bitcoin/Cryptocurrency Wallet?
A bitcoin wallet is an essential component of using the cryptocurrency. The best bitcoin wallet works just like a bank account. You can receive bitcoins and other coins, store them, and later send them to other users when you have an active wallet.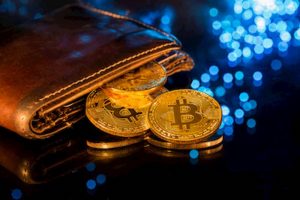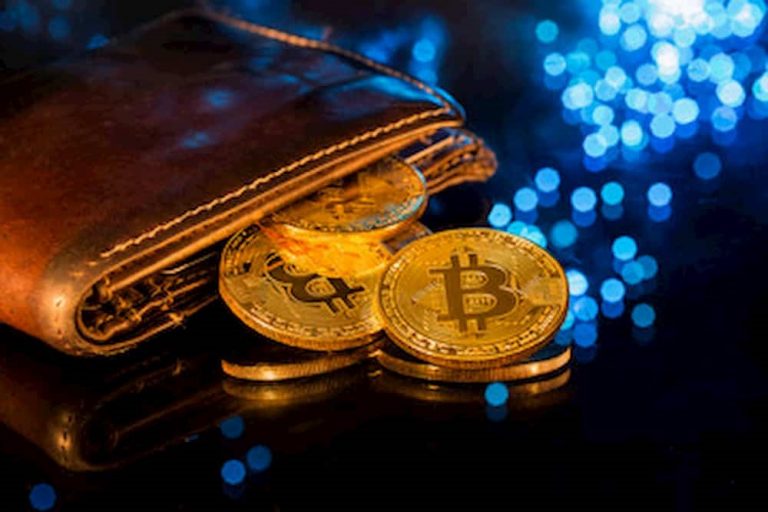 Thus, these wallets operate as a personal interface to the Bitcoin network. They operate similarly to how online bank accounts work like interfaces to the conventional monetary system. Wallets have private keys, the secret codes that enable you to spend the coins that you own. In general, it is not your bitcoins that need to be stored securely; instead, it is the private keys that give you access to the cryptocurrency.
In brief, a bitcoin wallet is an app, website, or device that automatically manages the private keys for you.
Best Bitcoin Wallets
Coinbase: The Best Bitcoin Wallet Overall
Trezor: The Best Bitcoin Hardware Wallet for Security
Ledger: The Best Bitcoin Hardware Wallet for Durability
SoFi: The Best Bitcoin Wallet for Beginners
Robinhood: The Best Bitcoin Wallet for Free Buying and Selling
Edge: The Best Bitcoin Wallet for Mobile
Exodus: The Best Bitcoin Wallet for Desktop
Samourai: The Best Android Bitcoin Wallet
Types Of Bitcoin Wallets
There exist two types of wallets, the hardware (cold) wallets and the hot wallets.
Hardware Wallets
By description, a hardware wallet is a physical, electronic device that is designed primarily for securing crypto coins. The integral innovation is that your hardware wallet must be connected to your phone, tablet, or computer before any coins are spent. Ledger and Trezor are the most popular and best bitcoin hardware wallets.
Hardware wallets are great options for anyone seeking secure, convenient, and reliable bitcoin storage. They store the private keys separately from vulnerable and internet-connected devices.
The all-important private keys are stored in a securely offline space on the hardware wallet. These wallets are entirely protected even when the devices are mistakenly plugged into a malware-infected computer.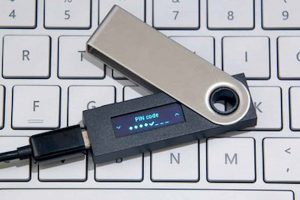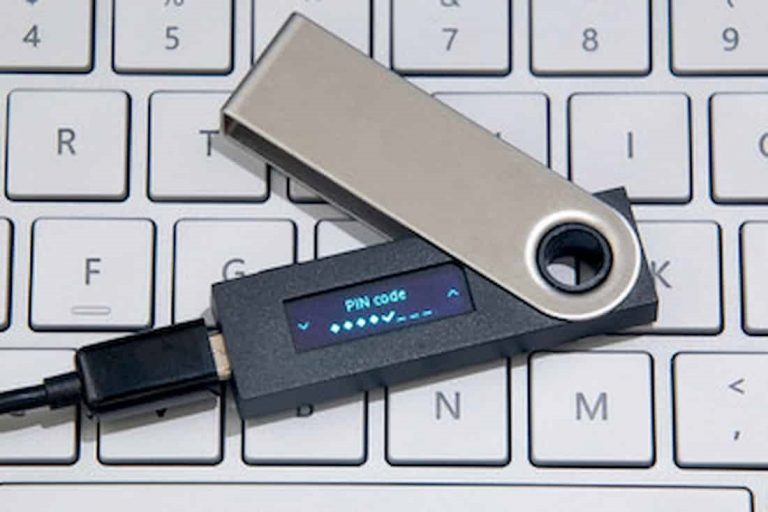 Cyber-criminals can target computer 'software wallets' and steal bitcoins and other cryptos by accessing the wallets' private keys. The generation and storage of private keys offline in the hardware wallet keep hackers away since they do not have any way of reaching your coins.
The criminals will need to steal the hardware wallet itself. However, the wallet can also be protected with a PIN code for an extra layer of protection. Experts advise that you should create a secret backup code to retrieve your coins in case your hardware wallet gets lost, stolen, or damaged.
Hence, the hardware wallet operates virtually like an underground steel vault. It is essential to get the best bitcoin hardware wallet if you own significant amounts of the coins.
Hardware Wallet With A Screen Is Important
Screens are an integral component of the wallet since they offer additional security through verification and display of essential wallet details. Since the hardware wallet is almost impossible to hack, the screen is more trustworthy than the data displayed on your computer.
Pros of Hardware Wallets
They provide the easiest and best way to store bitcoins securely and other cryptocurrencies
Less space for error since their setup is easy even for the less technical users
They are easy to backup and secure
Many hardware wallets can be joined for additional security
Cons of Hardware Wallets
They are somewhat challenging for new users to understand how they operate
These wallets are not free
Hot Wallets
These bitcoin wallets run on internet-connected devices like phones, tablets, and computers. Since they generate your private keys on an internet-connected device, these keys are not entirely secure.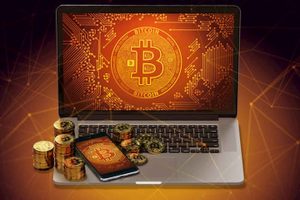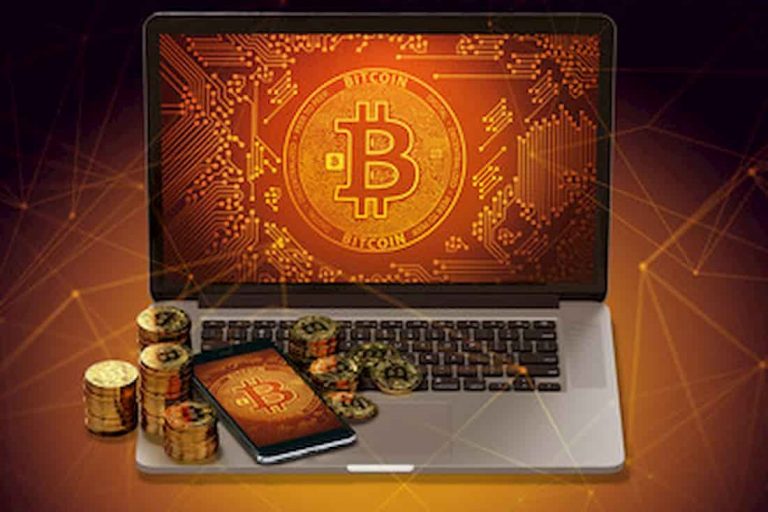 The hot wallet is somewhat the same as the ordinary pocket wallets used to store some cash and not life savings. Hot wallets are perfect for anyone who makes frequent payments, but it is never an excellent option for anyone who wants to store their bitcoins securely.
Pros of Hot Wallets
Convenient; spending and receiving payments using these wallets is fast and easy
It is the easiest way to store small amounts of bitcoin and other cryptocurrencies
They are free
Some of the hot wallets allow you to access funds across multiple devices
Cons of Hot Wallets
It is possible to forget about the application being installed on your mobile device
The wallet is not safe for the secure storage of large amounts of bitcoins and other cryptocurrencies
Which Is The Best Bitcoin Wallet For You?
It depends on the reason why you are using bitcoin and cryptocurrencies. A hardware wallet is perfect for you if you are investing or saving. Otherwise, the software/hot wallet will send and receive your bitcoins ideally. The software bitcoin wallets are free.
Different wallets are designed to solve various problems, and every one of them has pros and cons. Some of the best bitcoin wallets are geared towards security, while others focus on privacy. Therefore, your specific needs determine the wallet that you use, which means that the 'best bitcoin wallet' varies from one user to the next.
Coinbase: Best Bitcoin Wallet Overall
Coinbase provides you with the easiest way to buy, sell, and hold bitcoin and other cryptocurrencies. It is possible to connect to a US bank account and transfer dollars in and out of your Coinbase wallet. You can use these dollars to purchase Bitcoin and other cryptos.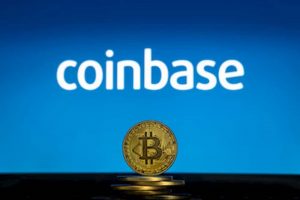 The digital exchange and online crypto wallet provider is an excellent solution for people new to Bitcoin. It makes buying and selling similar to the purchase and sale of stocks through brokerage accounts. Coinbase crypto wallets can hold over 20 coins, including the US dollars and the USD Coin that is pegged to the dollar.
This bitcoin wallet also has an exciting feature; Coinbase Earn. The feature offers free cryptos in exchange for taking quizzes and watching videos.
On the downside, they charge high fees and costs. They include flat transaction fees and a spread Coinbase charges when changing between currencies. These fees can add up quickly. Although they are not common, Coinbase has experienced outages in the past, which made users unable to buy or sell.
The Coinbase wallet is available on mobile apps and the web. It is free and has incorporated exchange functionalities. It is easy to start and has a strong, tested and proven security track record.
Trezor: Best Bitcoin Hardware Wallet For Security
Similar to cash in your wallet, if anyone steals your cryptos, you might be unlucky. After recent high profile crypto hacks and losses, it is highly advisable to focus majorly on the security of your crypto.
Trezor's hardware wallet is a device that enables you to store your bitcoins safely. It readily plugs into your smartphone or computer. It has a small screen that you can use to manage your secure connection.


Some of the models sell for $55 to more than $500, depending on what device you choose. The cheapest device is Trezor One, which is highly secure. It has a multi-factor validation system and supports over 1,000 digital tokens and coins. Ensure that you keep your Trezor and Trezor password safe since if you lose them, you might lose your bitcoins permanently.
The offline hardware wallet is best for desktop and mobile devices. It has an incorporated exchange and an easy-to-use touchscreen. Experts and users agree that it offers ultra-secure offline storage services.
On the flip side, it is not suitable for beginners since its complex setup does not favour the less tech-savvy users. If you are on a budget, this wallet is not the best solution since the cheapest version has fewer features.
Ledger: Best Bitcoin Hardware Wallet for Durability
The Ledger Nano S and Ledger Nano X are crypto hardware wallets that keep bitcoins safe in an offline device. Ledger devices are designed in a USB flash drive size, and they readily connect to phones and computers to store and access your digital holdings.
The device is surrounded by a stainless steel cover, which makes it highly durable. You can check balances, send, and receive currencies using the included Ledger Live software. Ledger supports at least 1,200 digital coins and tokens, which ensures that you are not limited to just Bitcoin. Moreover, Ledger Live supports some coin staking where you can earn rewards based on your balance.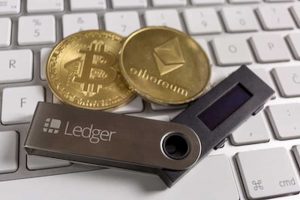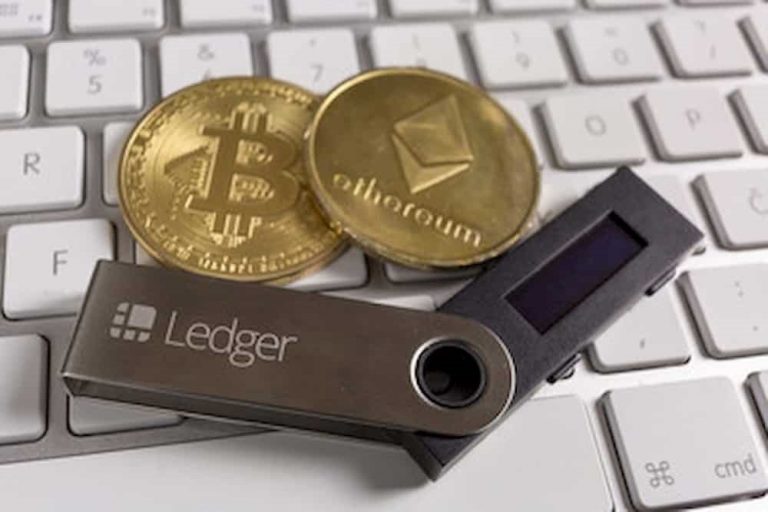 The standard Ledger Nano S costs $59 while the Bluetooth-enables Ledger Nano X costs $119. Nano S supports around 20 currencies simultaneously while the Nano X can hold up to 100. Both of these devices use highly secure chips that resemble those embedded in a chip-based credit card or passport.
Ledger wallets are designed for desktop and mobile devices, mainly for offline use. They do not have an incorporated exchange. Users prefer them since they are incredibly secure offline storage devices, and they support many currencies. But, they are not ideal for beginners since they are complex to set up, especially for the less tech-savvy users.
SoFi: The Best Bitcoin Wallet for Beginners
SoFi has many businesses. The SoFi wallet, for starters, is a financial company that provides banking, investing, lending, and other products and services. You can buy, hold, and sell bitcoins and other cryptos using SoFi Invest. You only need $1 to open an account. Whenever you are acquiring cryptos, SoFi charges around1.25% of the transaction as a markup.
SoFi supports five different currencies as of June 2021. That is not as impressive as the other digital wallet providers and dedicated crypto exchanges that support hundreds of currencies. Nonetheless, the most popular coins are supported. SoFi Invest supports Bitcoin and four other cryptos.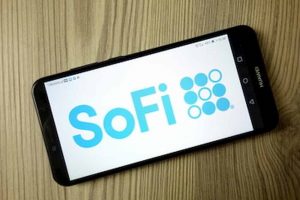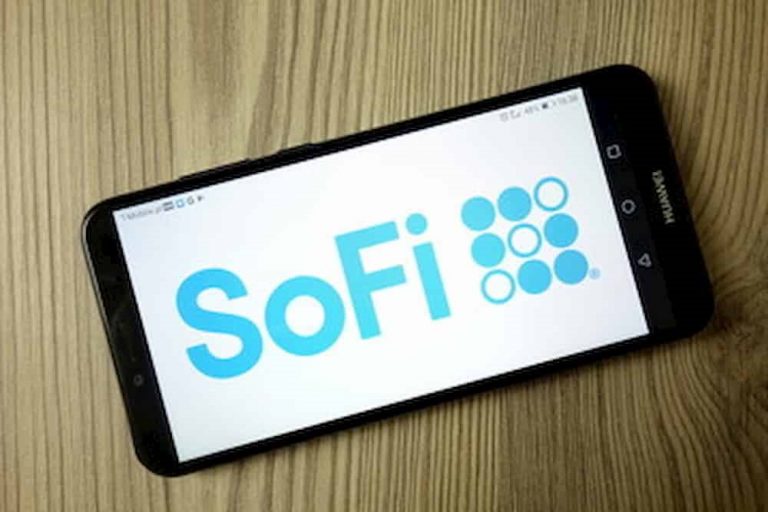 SoFi gives you excellent user experience and works excellently for crypto beginners. It is ideal for buying and selling but not quite preferable for transfers to other wallets. The advanced users may find this platform and trading system offered at SoFi as quite limiting.
It is free to use, and it is designed for mobile and web. It is incorporated with an exchange that charges average fees. SoFi is easy to use, and you can manage your investments and cryptos using one account. Also, it comes with many other financial tools and features that are free.
Robinhood: Best Bitcoin Wallet for Free Buying and Selling
Originally, Robinhood started as a free stock trading platform and has since then expanded to include Bitcoin and other cryptocurrencies. It acts as both a wallet to store currencies and an exchange similar to Coinbase, where you can buy and sell currency. Thus, everything is in one place. Nonetheless, it is impossible to transfer coins to and from Robinhood using another wallet.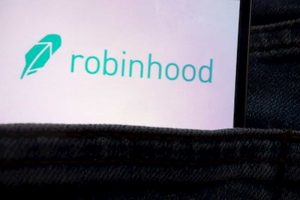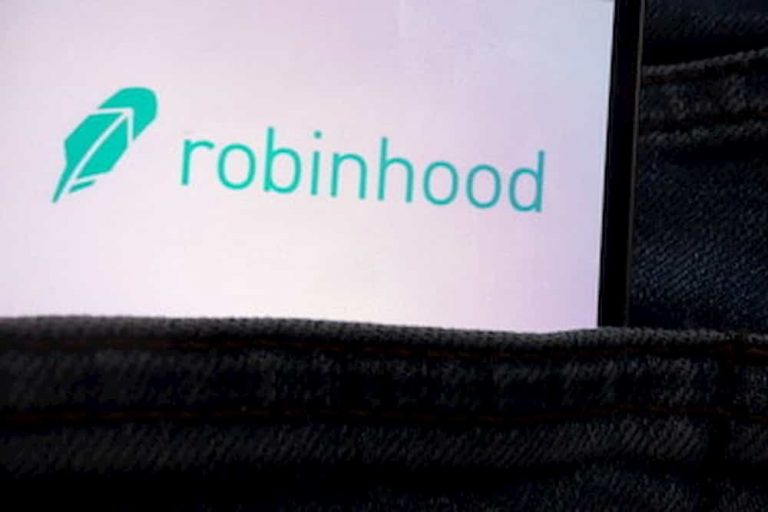 It is designed as a mobile-first platform, but it also has a desktop version. Robinhood is unique since it is free to use. You are not charged any commissions when buying or selling Bitcoin. Currently, Robinhood users can buy, sell, and hold bitcoin and six other cryptos.
In the past, the platform has experienced some outages, which makes it slightly unreliable compared to the other wallet providers. It is designed for mobile and web. Robinhood charges no transaction fees, and it is quick to get started. Nonetheless, it only serves a limited number of currencies, which makes it unattractive to the experienced users.
Edge: Best Bitcoin Wallet for Mobile
Edge is a mobile wallet for Android and iOS devices. You can readily install it from Google Play Store or Apple App Store to get up and running in just a few minutes. Edge lets you buy, sell, and exchange fiat and cryptocurrency from your mobile device.
Just a single username and password gets you into your secure Edge account. After you log in, you can access more than 30 different coins. They include the top coins like Ethereum, Tezos, Bitcoin, Stellar, Ripple, and many others.
The integrations with the app let you do more than just the exchange currency. That makes it a reliable choice for mobile users. It taps into blockchain services that support features like discounted gift cards. Its login system is highly secure, which is even used by some other sites as an authentication system.
Edge is designed for mobile, and it is free. It comes with an incorporated exchange. Users say they like it since it is easy to get started on mobile, and its two-factor authentication guarantees high-security levels. But, it does not have any desktop or web interface.
Exodus: The Best Bitcoin Wallet for Desktop
Exodus is a software wallet that lives on your desktop or laptop. It also has a mobile app version available, and it includes an attractive user interface that provides investor-focused tools.
This desktop-first wallet integrates with Trezor wallets. You can use it to turn your digital currencies, including Bitcoin and many more, into a portfolio that comprises graphs and charts. You can also exchange and store coins on your desktop or in the app. It is well designed to support over 100 different digital assets.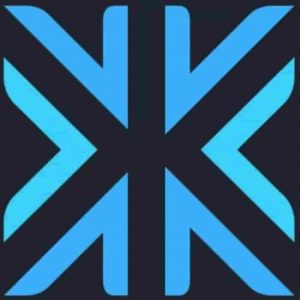 Since there is no account setup, all your currencies and wallet are just for you. Exodus offers you a private key to access your bitcoin and other useful security tools to keep your assets as safe as possible.
Please remember that your private key is stored on your computer. Ensure that you make a backup for these private keys to avoid losing your coins in case your computer spoils or is stolen.
The bitcoin wallet is compatible with desktop and mobile devices, and it is free. It integrates with Trezor and comes with a high-quality user interface that is incorporated into an exchange. But its lack of two-factor authentication and high transaction costs are some of its shortcomings.
Samourai: The Best Android Bitcoin Wallet
The Samourai wallet is 100% the best available Android wallet for storing bitcoin. It comprises multiple features providing the best privacy, and developers are continually working on adding the latest Bitcoin features to the wallet.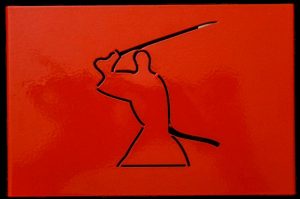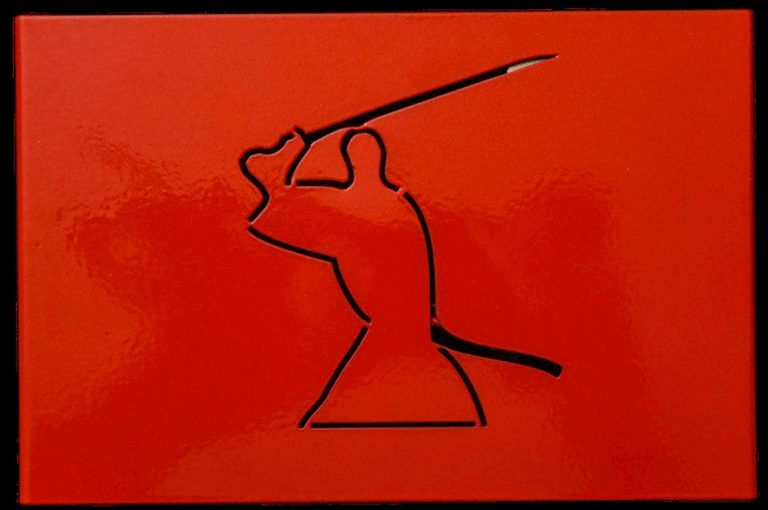 The Samourai Wallet has been around three years, and its code is fully open source. It is designed for mobile devices that are powered by Android.
How To Use A Bitcoin Wallet
Bitcoin wallets operate as virtual wallets for various digital currencies. The same way you put fiat currencies like dollars, pounds, euros, and yen in your physical wallet, you can put Ethereum, Ripple, Bitcoin, and Litecoin in your Bitcoin wallet.
Some of the best bitcoin wallets allow you to buy and sell bitcoins with an integrated platform. Others are designed for storage. There are pros and cons associated with keeping your bitcoins online or in an offline wallet.  Thus, it depends on your needs to determine the right mix of security and convenience for your comfort and needs.
How To Select The Best Bitcoin Wallet
The best bitcoin wallet for your needs is subject to the comfort that you have with technology and your goals. Here are some of the best wallets for different situations:
Beginners – this group is advised to start with an online wallet that charges very low transaction fees. Robinhood, SoFi, and Coinbase are excellent for this group. If you have a substantial investment portfolio, Robinhood, SoFi, and Exodus are great choices.
Advanced Users – the hardware wallets offer the best security, and tech-savvy people have no problem navigating the extra complexities. Ledger and Trezor are excellent choices for this group.
Crypto Enthusiasts – Any enthusiast should consider a dedicated crypto or bitcoin wallet that provides you with either enhanced features or added security. Ledger, Coinbase, Exodus, Trezor, and Edge are excellent options.
Experts advise that you should consider security, cost, ease-of-use, and features useful to your needs to get the best bitcoin wallet.