On May 6, gold slipped further as various economies around the world started implementing plans to return to normalcy. This price movement comes after months-long lockdowns that threatened to cripple the global economy into a depression. With the reopening taking place, more investors are shifting towards the riskier assets, although the number of coronavirus cases continues to spike.
Citizens and businesses in the less affected areas are enjoying more freedom in movement. In the meantime, the total number of COVID-19 cases are surging. However, it seems like businesses and people are adapting to the new normal.
The gold futures were down 0.17%, but the silver futures gained 0.46%. Spot gold markets remained shut as a result of the lockdown according to HDFC Securities. Prices of gold inched lower on May 6 as the equities rose on upbeat risk sentiment arising from the gradual reopening of economies. A firmer dollar also weighed significantly on prices.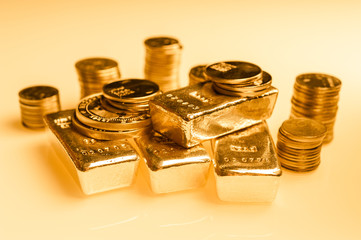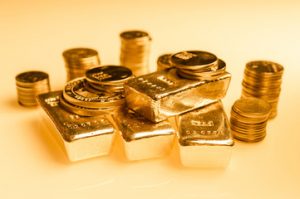 Spot gold dropped by 0.1% to trade at $1,704.88 per ounce by 0119 GMT. The United States gold futures increased by 0.2% to reach $1,713.00 per ounce. The world's biggest gold-backed exchange-traded fund, SPDR Gold Trust, confirmed that its holdings rose 0.4% to 1,076.39 tonnes on May 5 from 1,071.71 tonnes on May 4.
On May 5, Gold miner Newmont Corp's adjusted profit almost doubled, enhanced by higher production and an increase in the prices of the precious metal. Investors rushed to the safe-haven asset amid market crash arising from the rapid spread of COVID-19.
Palladium rose 0.5% to $1,809.41 an ounce after it slipped to its lowest since March 24. At that time, the price was about $1,747.31 per ounce in the previous session. Platinum slipped 0.2% to $763.05 per ounce. On its part, silver fell 0.1% to $15.01 per ounce.