Billionaire investor Tim Draper is advising millennial investors to park their money in Bitcoin. Speaking to FOX Business last week, Draper asked millennials to diversify their portfolios and buy Bitcoin, the largest cryptocurrency in the world.
Focusing on Bitcoin
Draper insisted on buying Bitcoin, suggesting that it could provide millennials enough capital for their retirement. He also said that the traditional banking system is outdated. Adding to his comments, he said, "You look at Bitcoin, and you say
'Hey, this is great because it's not my father's Oldsmobile. Our banking system is the Oldsmobile, is the old Oldsmobile.'"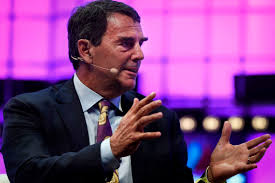 He said that traditional finance is responsible for putting millennials under financial stress and keeping the population under hundreds of thousands of dollars in debt. He went on to explain that millennials can't pay off their debt with their current salaries.
He added that the population had become renters instead of buyers because they don't have any other option. Draper also said that they must have the ability to "move freely and move capital and goods freely throughout the world."
Building a Bitcoin empire
Draper also suggested millennials to start building an empire in Bitcoin which does not come with large fees. He also pointed out a large number of regulatory hurdles that come with transactions in traditional fiat currencies. He even said that setting money aside like previous generations won't work for the millennials, given the state of the economy. Therefore, he notes, people really willing to save should opt for Bitcoin.
The billionaire is one of the few people who believe that Bitcoin could be the answer to the shortcomings of traditional finance. It could be helpful in removing the focus away from a debt-based financial system. However, this is still a pipe dream for Bitcoin proponents since the coin has still not met large-scale adoption by users or merchants. Moreover, the Bitcoin markets are still speculative in nature and do not have any regulatory controls which make governments and central banks uncomfortable. However, there is a lot yet to happen in the nascent crypto sector.