Formerly the risk and financial business firm of Thomson Reuters, Refinitiv has sent out the report that detailed its average daily volumes (ADV) last month. According to the report, the December ADV figure clocked in at around $395 billion. This figure is the lowest in the past seven months. The last time the volumes were this low, was back in May of 2019, having clocked in at $383 billion.
Suffering From Quiet Q4 2019
The FX markets as a whole have suffered a bit of a subdued fourth quarter, but volatility is slowly coming back. In recent weeks, a modest bull run has managed to create an opportunity for profit amongst various industry players. These players range everything from an array of retail-focused brokerages to the heavyweight major venues like Euronext. However, it seemed that this month was not a good one for Refinitiv, with the brokerage failing to capture its volume rebounds. The brokerage's FX products either fell flat or were slightly lower when compared month-on-month.
As a result of this, Refinitiv has suffered from having its total ADV of its various FX products fall through and below the $400 billion mark. This is the second month in a row that this has happened. The data itself represents a stark drop all across the board, with every transaction type affected, with spot, swaps, forwards, don-deliverable forwards, and options being among them.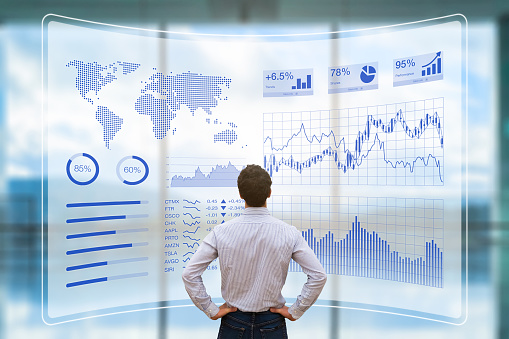 Minor Loss In Volumes
With December's numbers open for scrutiny, one can see a minor drop in volumes when compared month-over-month from November 2019's $398 billion. When compared to year-on-year, the month failed to outpace the previous trading turnover. Compared to December 2018, December 2019 saw a loss of around 0.3%, with December 2018 having been clocked in at an ADV of $396 billion.
The month of December 2019 was marked as a month where major currencies made a substantial return against the USD. This return was mainly thanks to hopes arising after the first trade deal between China and the US. With this, the ADV for spot trading rose up with $78 billion in December. That figure is up to four percent compared to last month, clocking in at $75 billion the month before. When compared year-over-year, the spot turnover clocked in a loss of around 13%, when compared to 2018's $90 billion.
A Year's Political Turmoil
Last year was a very bumpy one when one looks at the political tensions that hopped up and down like a rubber ball. The recent trading volume jump has been modest when compared to what happened in the first half of 2019. The numbers Refinitiv has also served as a reflection of other major trading platforms, thanks to the sheer size of the brokerage.