Today, Credit Suisse Group AG announced that the company had completed its 2019 share buyback program on the 30th of December, 2019. The program started on the 14th of January, 2019, with Suisse having repurchased a staggering 79 818 000 of its own shares by way of a second trading line. The trading was facilitated by the Swiss exchange, SIX, and totalled around 1 000 244 961 in Swiss Francs (CHF). The average purchase price during this time was for around CHF 12.53 per share.
Previous Ventures
With the previous buyback program finished, Credit Suisse announced that the company will start yet another share buyback program within this month. This program will begin on the 6th of January, 2020, ending again on the 30th of December, 2020. Rather cleverly, the Group has reserved its right to terminate the Share Repurchase Program on an earlier date, just to be safe.
New Step In Buyback Project
The Credit Suisse Board of Directors has officially approved the new buyback of Credit Suisse shares, valuing the venture up to CHF 1.5 billion, at least for 2020. The minimum amount of shares Credit Suisse is due to buyback is pegged at CHF 1 billion in shares. Of course, this number is subject to both economic and market conditions that can come up in the coming year.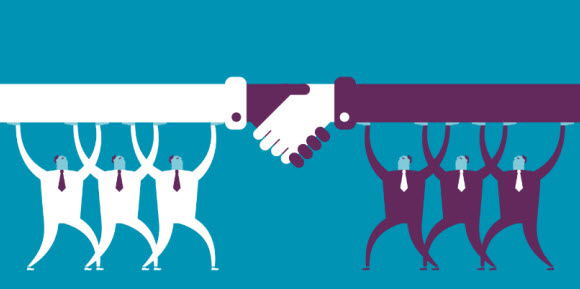 Credit Suisse will follow the same procedure it did last time, seeking to acquire its own shares by way of a second trading line hosted by SIX Swiss Exchange. Credit Suisse took the time to explain that its buyback program will be subject to tax deduction wherever applicable, following the Swiss federal withholding tax.
Business as usual
While this is all happening, ordinary trading of Credit Suisse shares will be entirely unaffected. The trading of its shares (Labelled as Securities Number 1 213 853), will continue as usual and will operate separately from the established second trading line. A shareholder has the choice of either selling their Credit Suisse shares on the conventional trading line or, alternatively, selling it to Credit Suisse. Selling it to Credit Suisse will result in a subsequent reduction in the capital on the second trading line. Depending on the market conditions, the Group will act as a buyer for the foreseeable future.
What Credit Suisse plans to do with its newly-bought shares remain unclear, but the most probable idea is the company is planning to gain control over its own business practices. Another approach is to consolidate the balance of power within its Board of Shareholders.