Japanese financial services heavyweight Monex Group is knocking on the US crypto market's door. The US-subsidiary of the company, TradeStation Group, recently announced that it is launching a new crypto brokerage service- TradeStation Crypto.
What does TradeStation Crypto offer?
The TradeStation Crypto service will work as an aggregator of multiple liquidity pools and present them all in a consolidated data feed for the users. It will also come with an order-routing system. TradeStation will use its experience in brokerage services to handle liquidity concerns in the crypto markets. The Japanese parent of TradeStation, Monex, has already filed for a money service business license with all state regulators. With a Money Transmittal License (MTL) it will be able to offer fiat-to-crypto and crypto-to-crypto trading pairs in a regulated environment.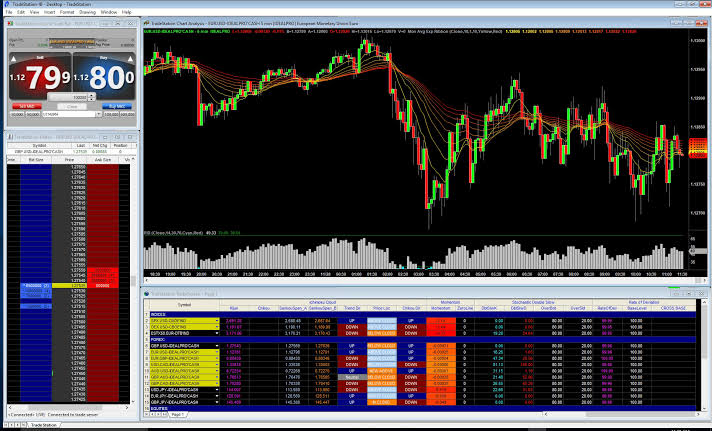 TradeStation Group President John Bartleman spoke providing brokerage-like services in the crypto environment. He said,
"As the reliable brokerage brand for active and serious self-directed online traders since 2001, we now seek to extend the same kind of benefits to TradeStation Crypto customers under one umbrella."
The platform will initially offer support for five prominent cryptocurrencies- Bitcoin (BTC), Ethereum (ETH), Ripple (XRP), Bitcoin Cash (BCH) and Litecoin (LTC). It suggests that other cryptocurrencies will be available to its traders based on 'approved states and countries.'
A solution for institutional investors
In 2019, several big names in the financial services sector have tried to provide an institutional infrastructure for cryptocurrencies. TradeStation is debuting yet another liquidity option for institutional investors to help them get a better price discovery channel and more transparent trading options. It will also feature a crypto desk to help institutional traders avoid lengthy transaction processes and significant fees attached to the large volume trades.
The platform aims to denounce the traditional crypto exchange route, which it calls a "fragmented, self-contained market universe." Instead, it aims to create a more consolidated view of the market, complete with multiple liquidity pools and data feed with an intelligence system for routing orders. It also aims to become a one-stop platform for the back-testing environment, execution strategy, smart order routing, advanced execution algorithms, and market data aggregation.
The Monex Group already runs a wide variety of brokerage firms. Its first major investment in cryptocurrencies occurred when it bought Coincheck. The Japanese crypto platform was the seat of the largest crypto heist in the country after which the exchange struggled to remain afloat. It set up a crypto unit to study the market and explore its opportunities as well.