Bitcoin has been on the receiving end against the dollar this week. The crypto encountered a massive decline in price once it failed to close Friday trading above the 50-day EMA. That price action has panicked many bulls who expected the price to surge past $11,000 in the few days ahead.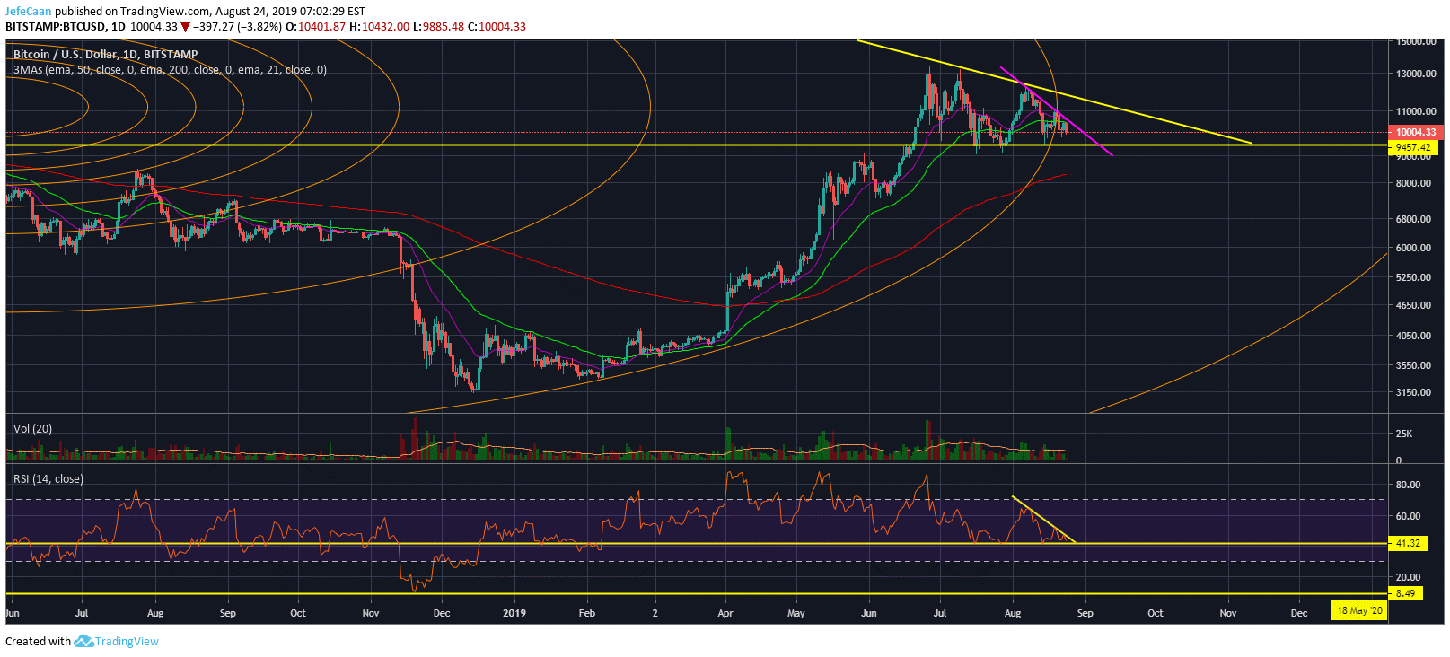 But, a majority of the bitcoin bulls are yet to discover that this decline is nothing compared to what is likely to come. The current moves are just temporary shakeouts before the bitcoin price declines further below the descending triangle. The recent move that took bitcoin towards the 50-day EMA precisely targeted to shake out the bears.
Notably, on the daily chart for BTC/USD, the market makers were seen to run their stops and liquidate most of their positions as the price was moving up. Now, the price is back around the $10,000 level and it might sink lower. Thus, it is better to take positions in these types of markets instead of being a day trader.
Since the market is quite volatile, many retail traders are adopting a 'wait and see' mode regardless of whether they are bearish or bullish. The high volatility is hitting many stops and forcing traders out of the market. On the other hand, position traders may still have open positions since a move downwards may come to fruition with time.
Although it is quite tempting to use high leverage offered by many futures exchanges, the best thing is to have a working plan. Also, it is good to use a leverage that is manageable since the market can get quickly out of hand. Around 65% of the traders are long on Bitcoin while 35% are short showing that nothing much has changed.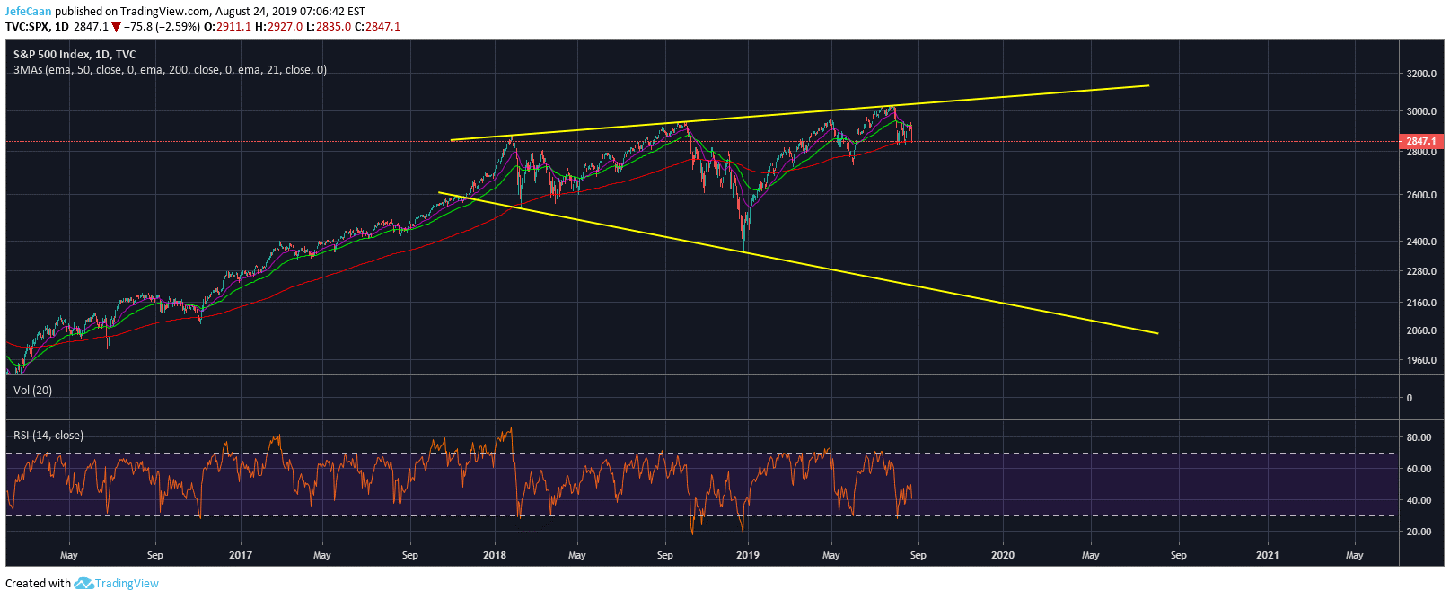 What to Expect
It is not likely to see a lot of change in the shorts to longs ratio until the Bitcoin price breaks below the descending triangle. The move may coincide with a decline in the S&P 500. The daily chart for the index reveals that it closed above the 200-day EMA but it appears quite vulnerable and may soon start plunging below the 200-day EMA.
In the instance that Bitcoin registers any move upside, it will just delay the downward move that currently seems imminent. When the S&P 500 plummeted in October 2018, BTC also followed suit and eventually plunged hard below $6,000. It formed a temporary bottom around $3,130 before rising back again in April.
Currently, the S&P 500 is expected to decline. Analysts believe that the plunge will force bitcoin to also dive below the $3,000 psychological level. It will then get a landing around $1,200 – $1,800 around June 2020. After the plunge, it will pave way for a multi-year bull trend in the stock market, Bitcoin, and altcoins markets. Even though Bitcoin's prospects may appear bright, the worst is yet to come for now.