According to a leading portal for China auto industry, Gasgoo, automaker BYD Company Limited (BYD) sold a total of 520,687 vehicles in 2018, achieving a year-on-year jump of 25%. Of that, its sales in December were 69,637 units, jumping 36.6% over a month ago, according to an official sales report released on January 7. But how all this correlate with VeChain?
Carbon Banking
On September 5, 2018, automaker BYD announced that they have completed a carbon banking solution for the car models and the thing is – this solution utilizes VeChain's automobile lifecycle management solution that encompasses nearly every branch of the automotive industry.
The mentioned partnership was the first enterprise level application moving millions of cars, buses, trains, and other vehicles onto a public blockchain platform thanks to 'Carbon Banking' technology which is the result of BYD, DNV GL, and VeChain developments.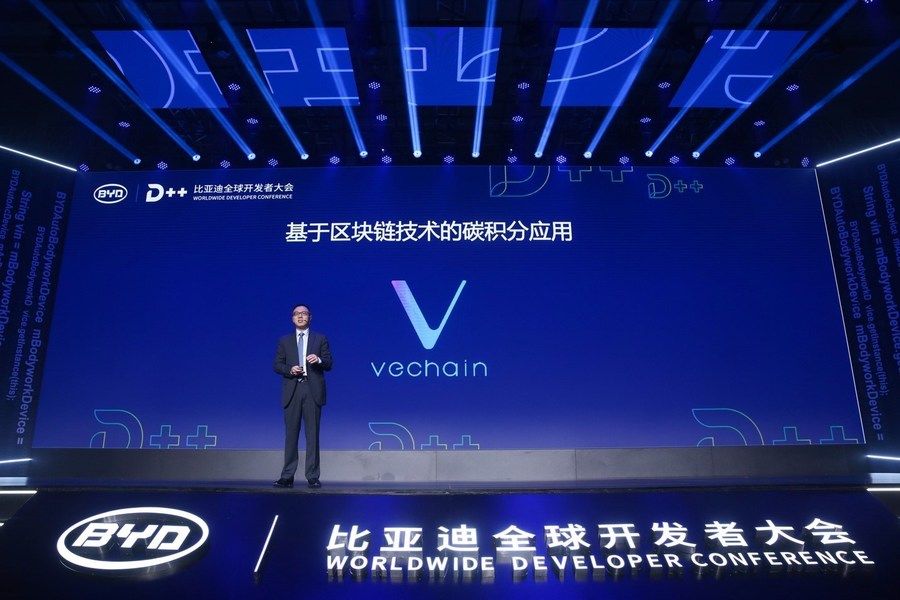 This carbon bank solution rewards vehicle operators with carbon credits based on their vehicles' driving performance and carbon reduction. This solution provides the tools necessary to construct a blockchain-based ecosystem aimed at reducing the global carbon footprint. Each footprint captured is recorded on the VeChainThor Blockchain and made available to clients interested in participating in the initiative.
With this solution, corporations are able to access a platform that facilitates easy data management, sharing, and analytics. Data will no longer be considered fragmented and untrustworthy, but united and reliable.
Why BYD Car Sales are Important for VeChain?
The tremendous growth in BYD car sales also brings a huge amount of exposure for the VeChain itself. As year-on-year BYD sales are growing this will bring positive sentiments for VeChain investors in the long term. But wait, there's more.
Another impressive data provided by China Daily shows, that 4 out of 10 China's top 10 selling new energy cars are produced by BYD thus meaning that VeChain has chosen the high-end partner in the industry for its technology implementations.
VIDEO: VeChain introducing its latest blockchain powered Global Carbon Credit APP being implemented in partnership with BYD and DNV GL:





Follow us on 

Facebook

 , 

Twitter

 and 

Telegram