IOTA welcomes the New Year of 2019 by introducing permissionless Chat app on the IOTA Tangle named CHAT.IXI, which is using the IOTA Controlled agenT (Ict). The project is being developed by the IOTA Foundation Omega Team. As a tangible proof-of-concept, it gives Ict a face and showcases what the IOTA eXtension Interface (IXI) is capable of.
Just Another Nerd Thing?
The release states that CHAT.ixi might appear like just another chat application, but there's more – things get more interesting once you look deeper into the tech surrounding it.
The app runs on the Iota Controlled agenT (Ict) network, which is a lightweight IOTA node designed for the Internet-of-Things. The Ict network provides an experimental Tangle testnet. So this chat is actually running over a Tangle similar to the IOTA mainnet.
This suggest, that in CHAT.ixi there are neither rules nor moderators who enforce them. This poses certain risks one has to understand before using it. Simultaneously, however, there are immense opportunities for those whose opinions are otherwise restricted or suppressed.
Independence
One of the creators of CHAT.ixi Lukas Tassanyi expressed:
"While large companies capitalize on the middleman role within our communication, we are forced to put more and more trust into third parties and become increasingly dependent on them. The Tangle on the other hand is free to use. There are no ads in CHAT.ixi. And no data is collected except for the messages you send on purpose."
Here's how the CHAT.ixi app looks in action: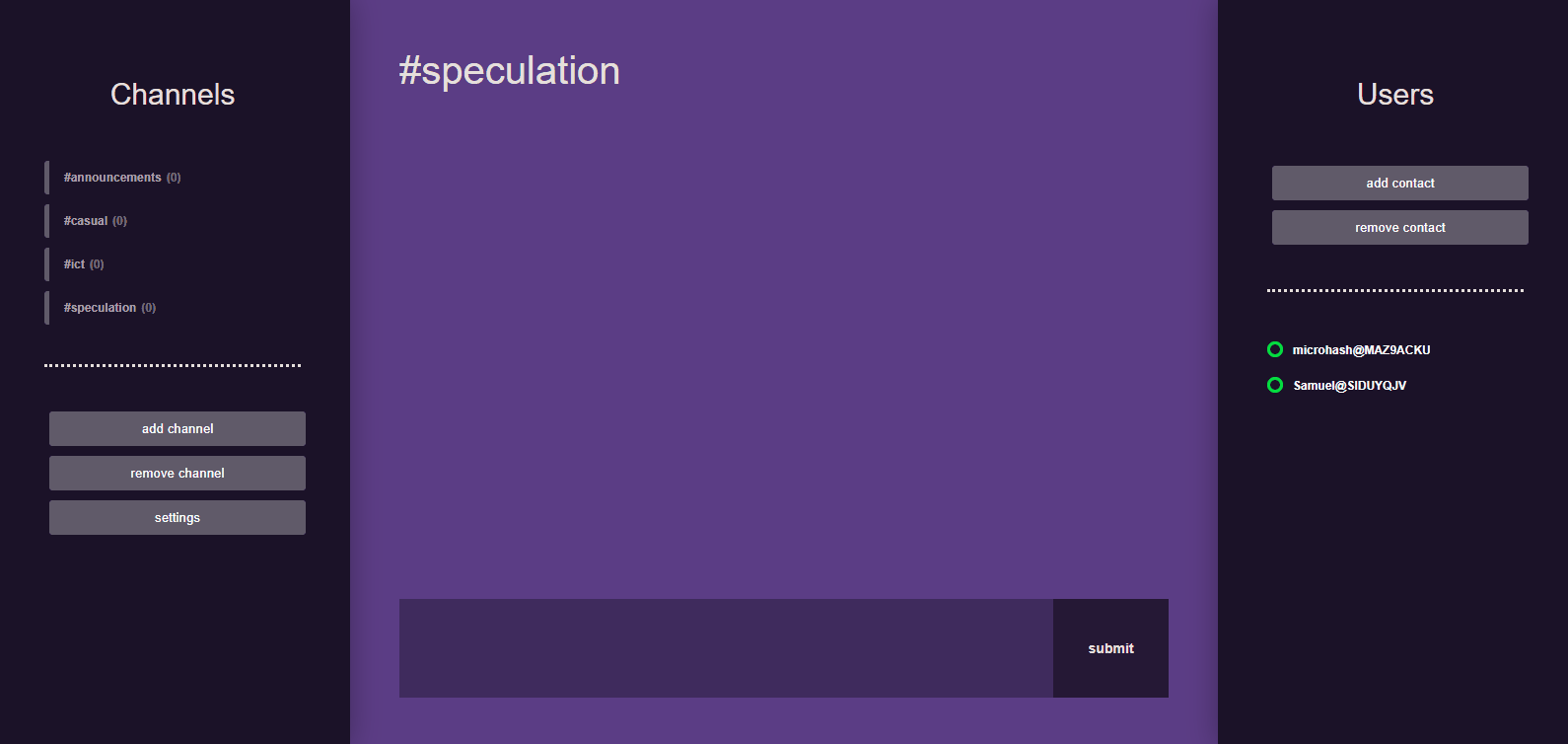 Follow us on 

Facebook

 , 

Twitter

 and 

Telegram