The past month witnessed the worst sell-off ever experienced in digital currencies for three years. The prices also plunged significantly leading to chaos in the markets as the crypto winter set in. Most of the tokens had dwindled with XRP leading the losing pack. However, the reaction of Uphold members to the bear market that got worse since mid-November is quite surprising.
Rafael Veloso, Uphold's Chief Data Officer, explains some of the trading highlights. A new report shows that the platform's users are quite dedicated showing much higher buy to sell value ratios compared to other cryptos. Despite the grim markets, the 'Buy' orders outweighed the 'Sells' by around 26%. Most of the Uphold customers used the drastic fall in prices to increase their positions extensively.
Uphold is a company providing instant and secure financial services including cryptocurrencies for over 200 countries worldwide.
The Margins (% USD value; Nov 11 – Dec 10, 2018)

Although Bitcoin was the most purchased token, it surpassed XRP by a small margin. On the other hand, Bitcoin was also the most sold off asset accounting for almost 73% of all dumping during the month. The BTC 'Sells' exceeded the 'Buys' by over 35%. Regarding the net inflows, the most significant token was XRP.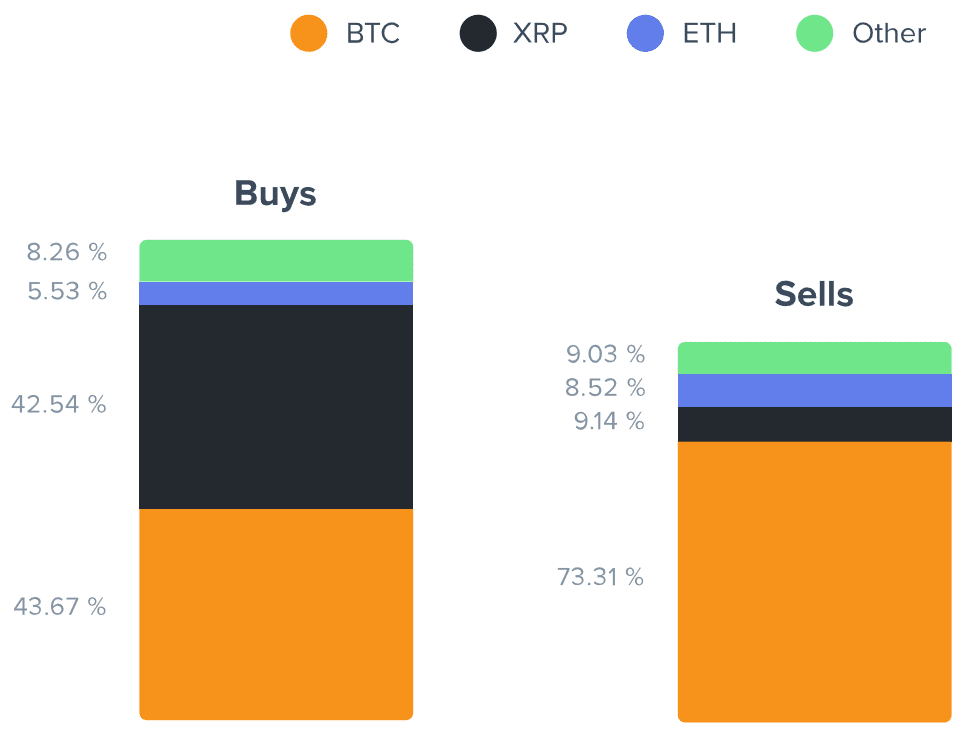 Although XRP's market cap is around 20% that of Bitcoin, it was ranked as the second most heavily bought asset on Uphold. During that four-week period, XRP came within 98% of the USD value of all Bitcoin bought.
XRP holdings grow steadily
The data show steady growth in XRP holdings continued constantly and a majority of the tokens' holders stayed calm in the bear storm. Steady growth is seen every month since March, 2018.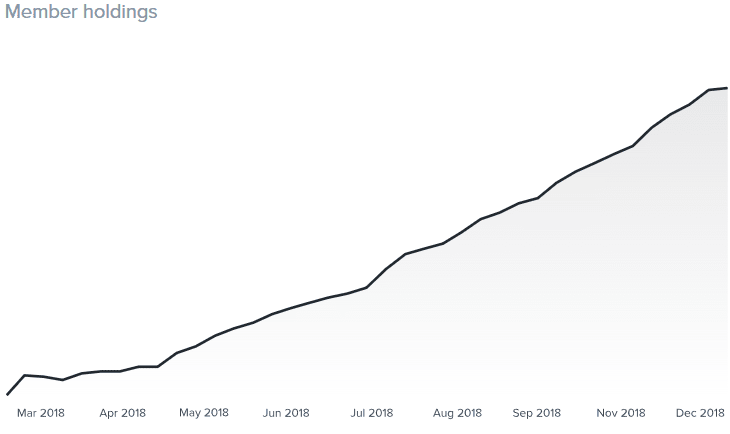 Dash Users Accumulate
The mean buy amount for Dash was at least $600. On the other hand, the average sell ranged below $200. Across the platform, the average sell and buy amounts for cryptos were similar except for XRP. Thus, Dash users are taking advantage of the bear markets to accumulate coins. They only dump small amounts whenever necessary. Of significant note is how Dash is unique when compared to other supported cryptos in this regard.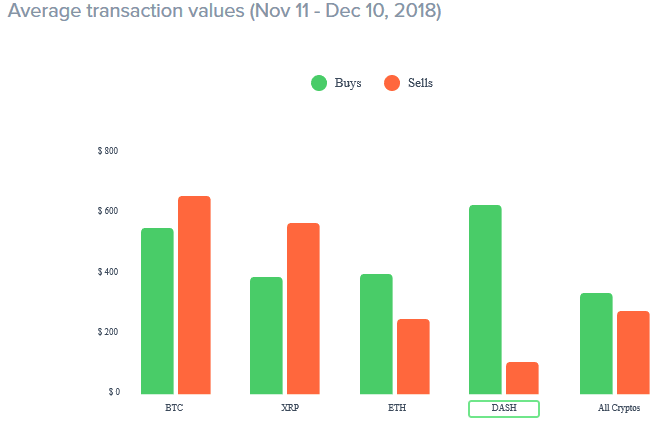 In Brief
Also, there is a large contrast with XRP and Bitcoin with a clear divergence from Ethereum. The past month shows that the interest in XRP is rising continuously. Earlier in the year, the token accounted for below 10% of the platform buys every month.
However, the past month recorded that XRP accounted for about 43% of all purchases. Most buyers believe that XRP is enjoying institutional adoption due to its well-developed use case model. Many big banks are adopting the xRapid payment technology with XRP offering a liquidity bridge.
Follow us on 

Facebook

 , 

Twitter

 and 

Telegram