The past two months were extremely exhausting and complex for both, investors and miners as crypto markets had to face a huge bloodbath and hard declining in prices which lasted all November.
A huge sell-off in November has shaken out all weak hands and looks like December brought some stability to the markets as stop-losses has triggered to all short sellers as crypto markets started to sprout again suggesting a possible trend reversal.
Unlike investors, crypto miners cannot recover as fast as crypto markets because probably they were mining at a loss all this time. However, decreasing mining difficulty and growing prices of digital assets create a possibility to mine profitably once again in near future.
Mining Difficulty Fell by More than 23 Percent
The data on Blockchain.com show that bitcoin mining difficulty (a relative measure of how difficult it is to find a new block. The difficulty is adjusted periodically as a function of how much hashing power has been deployed by the network of miners) fell by more than 23 percent in December alone, which is a huge decrease. On December 1st, 2018, mining difficulty was 6 653 303 141 405 h/s, while today, December 21st, 2018 – 5 106 422 924 659 h/s.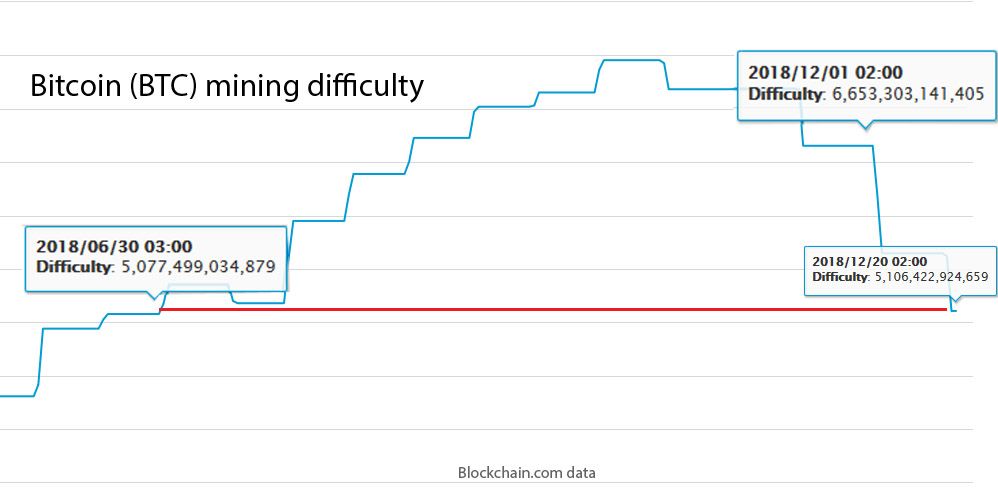 Mining Difficulty Level Brings Us Back to June 30, 2018
Current mining difficulty level brings us back to June 30, 2018, when bitcoin's price was $6182.26 USD and a market cap a bit over $108 billion according to Coingecko. Currently, bitcoin hovers around $4050 USD and has a market cap of $70,126,289,046 USD, which is around 35 percent lower compared to bitcoin June 30, 2018 stats.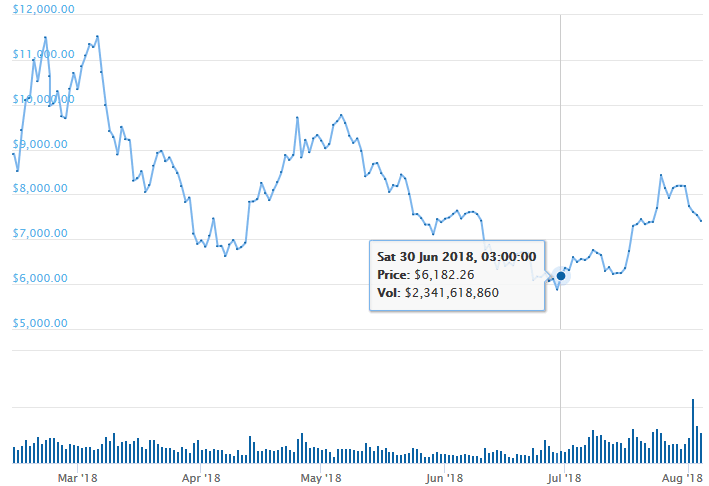 Is Bitcoin Mining Still Profitable?
Difficulty adjusts in such a way that the generation of blocks averages to one block every 10 minutes. Because mining is currently decreasing in popularity, the difficulty mostly falls. But when rewards will increase further, some miners might join again because they will be able to get profit again.
Such a decrease might even inspire positive development as miners will be forced to seek more efficient and modern ways to mine crypto assets.
Follow us on 

Facebook

 , 

Twitter

 and 

Telegram