The moment when Bitcoin Cash has to recognize the advantage of Ethereum's price has come as its price dropped below Ethereum's for the first time since Bitcoin Cash was introduced (July 31, 2017, forked from BTC).
Until now, BCH has always surpassed the price of Ethereum, sometimes even several times, but this did not prevent a sharp and painful Bitcoin Cash depreciation to around $77 according to Coingecko.
Leading Bitcoin Cash Becomes Bleeding BCH
Ethereum was approaching Bitcoin Cash just twice. The first time came just after BCH appeared on the markets (August 2017): Ethereum price – $295,73, Bitcoin Cash – $308.68. The differ – $12.95. The second time – in a few months after(October 2017): Ethereum price – $315,68, Bitcoin Cash – $317.06. The differ – $1.38.
However, the sharp turbulences in the crypto markets and the latest Bitcoin Cash fork brought the asset to agony as the price of BCH is now lower than Ethereum's for the first time ever.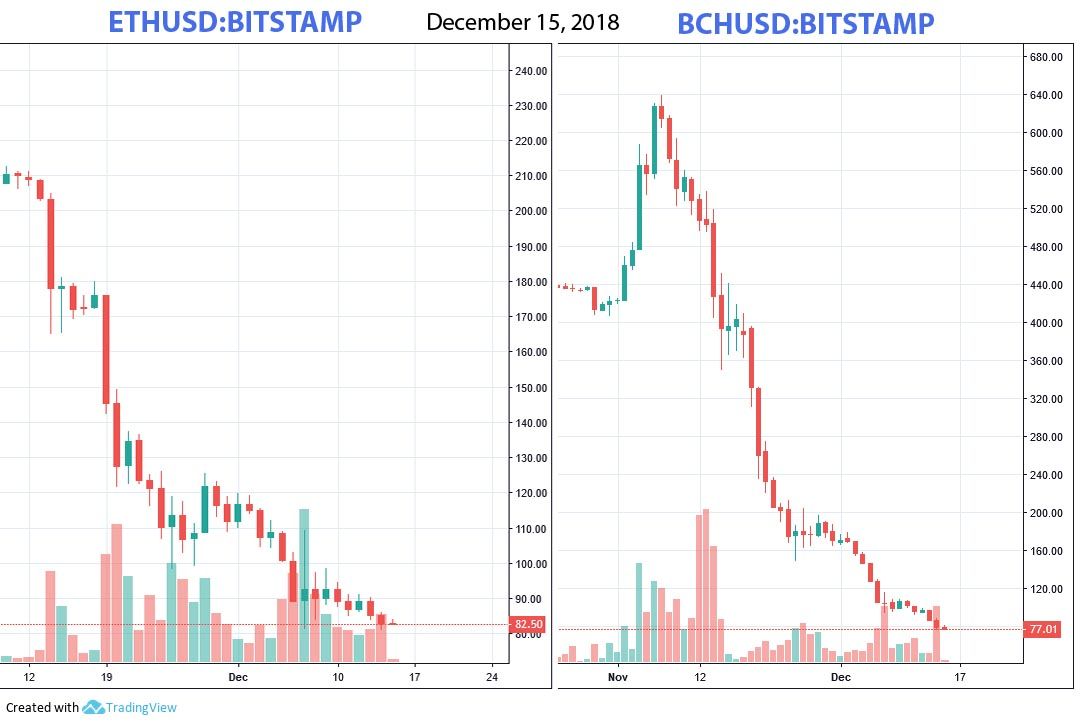 No one can say for how long these prices will hold, but one thing is clear – this is a historical moment. What do you think, where this is heading? Share Your opinion in the comment section below. Let us know what You think.




---
Please note: Cryptovibes.com is not a financial advisor. Do your own research before investing in any financial asset. We are not responsible for your investing results.
Follow us on 

Facebook

 , 

Twitter

 and 

Telegram